Businesses rely on communication to function, both for internal communication with employees and external communication with stakeholders and customers. That brings up two big considerations, namely: What are the channels of communication and what internal communication channels prove to be the most effective? 

In this post, we will touch on the types of communication channels and uncover the importance of communication channels. 

Let's get into it. 

Guide Index
What are Communication Channels?   
Communication channels (we know, we said it again) are the means by which people within an organization communicate with one another. 

It's vital to have strong communication channels in place because they can make the difference between engaged and productive employees versus disengaged and unmotivated employees. Plus, with the rise of remote work, they have proven to be increasingly important. 

These channels include formal and in-person channels, such as meetings, as well as informal conversations that happen by the water cooler. 

With digital technologies taking ahold and existing at the forefront of modern businesses, there's no overlooking digital internal communication channels like: 

Email
CRM
Internal chats 
Intranet
Instant messaging apps (i.e. Slack)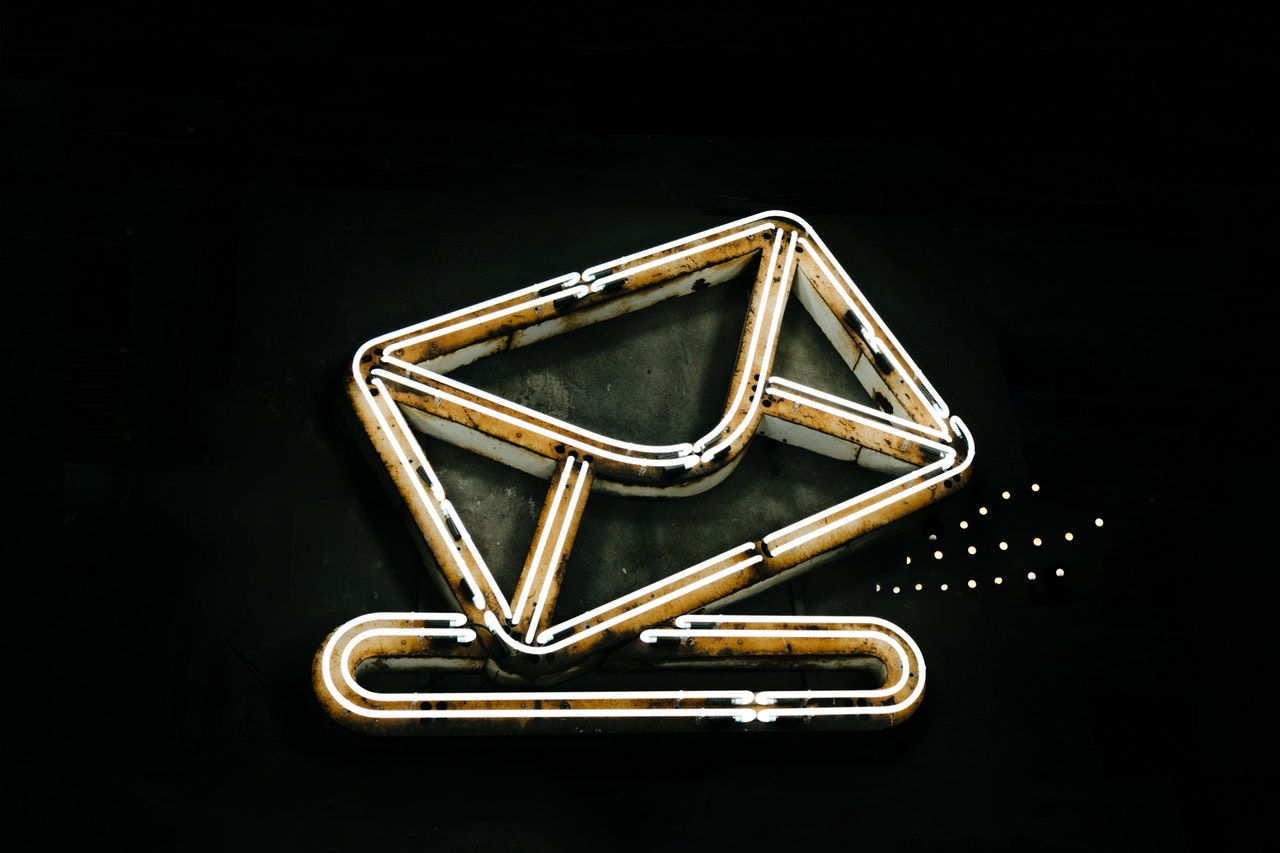 Picture source Pexels

What are the Types of Business Communication Channels?   
It's possible to break down the types of business communication channels into 6 segments, which include:

1. Formal Communication Channels 
The most common examples of this type of communication include business plans, annual reports, agreements, workplace safety guidelines, and the like. They are focused on sharing information about the goals, procedures, and policies within an organization (hence the term "formal") 

2. Informal Communication Channels 
When you want to share a message with less seriousness, informal communication channels like lunchtime conversations or discussions between peers over work serve to do so. 

3. Unofficial Communication Channels 
Employees that communicate with one another outside of a work setting and also communication channels not about work can be considered unofficial communication channels. As such, an employee can choose how this takes place, whether it be in-person or via text, phone, or email, for example. 

Now that we've covered the types of communication with regard to formality, let's look at the means by which they can take place. 

4. Digital Communication Channels
Digital communication channels, such as email or internal communication platforms, have become the most popular and widely used type of communication channel. Think about the power of emails: when you send an email, you can deliver a message in whatever tone, style, and design you want. 

You also can utilize web-based email builders that are equipped with analytics to gauge how successful your email was in being received/opened. 

5. In-Person Communication
Face-to-face communication has its human element and benefits, too. You can hear someone's tone and see facial expressions and body language, which all impact the message being sent and received. 
6. Written Communication 
With the digital revolution, written communication is starting to become obsolete in organizations. But, it still proves to be of value when dealing with manuals, letters, policies, announcements, and such. 

Why has Digital Communication Channels Grown in the Workplace?
If you take a look around in any setting (professional or personal), you're bound to see people interacting with digital devices. The trend of remote work isn't going anywhere, which means that face-to-face communication in an office setting is less likely to occur. 

That's why digital communication channels have become so popular and widely used within organizations. These tools, like email, are capable of sending the right message, at the right time, to the right audience. They are fast, cost-effective, and manageable. 

For example, businesses can use web-based email builders with pre-designed templates to efficiently design, test, and send out internal company newsletters that are engaging. The templates are fully customizable to your brand and don't require any designers or programmers so they can be easily exported and sent using your preferred email provider.

This means your can focus on creating engaging content that communicates your message effectively.

What are Key Internal Communication Stats?   
How you choose to communicate with your employees is so important that it can impact your bottom line. These key stats depict the value of internal communication and the necessity of choosing the right tools:

85% of employees feel the most motivated when they receive regular company updates and news from management 
When employees are actively engaged, sales rise by an average of 20% 
33% of employees report that a lack of honest and open communication has the most negative impact on employee morale 
As you can see from the stats alone, internal communication is pivotal for an engaged, motivated, and productive workforce. 

What are Common Internal Communication Channels?
We've broken down the types of internal communication channels by category already. Now, it's time to expand upon them and go into detail to understand the benefits of each method. 
1. In-Person Meetings 
In-person meetings are those that happen face-to-face and can be one-on-one or in a group setting. This type of communication requires adequate planning and alignment of schedules. While it's beneficial for body language and building trust via human connection, it also may be limited in terms of space or geographic boundaries. 
2. Internal Blog 
Organizations may choose to host an internal blog that connects different departments with one another. It can offer the space for employees to share their ideas and thoughts and express themselves. However, you may not be able to gauge the amount of engagement within an internal blog in an easily quantifiable way. 
3. Intranet
Intranet is a private internet for your organization. It's versatile and centralized, which is of value. But, since you are choosing a third-party provider for your intranet service, you'll have to figure out what your employees want and value so that it's easy-to-use and meets its potential. 
4. Email Newsletters 
Email newsletters are a trusted and solid form of internal communication because they are measurable, manageable, and adaptable. This is especially the case when you take advantage of a web-based email builder that allows you to quickly and professionally design email newsletters without any need for coding. 
Then, you can send your email newsletter via whatever email service provider you are already using( as is the case with a solution like Publicate). Additionally, email builders provide templates for any use case and provide analytics so you can actually track engagement. 
5. Social Networks
Social networks can be used for internal communication, with the creation of groups or company profiles that share updates and news. While they are a native way for most people to communicate, they don't offer as much privacy as some of the other forms of communication can. 
6. Private Messaging
Private messaging apps and software give businesses a way to share information instantly. This is a great solution for communication about timely projects. It also makes it simple to connect different departments together with a common mode of communication, no matter where anyone may be situated physically. 
7. Video
Videos provide a fun and engaging way to share information. Like face-to-face communication, people get to utilize their sight and hearing senses to understand tone and see body language. Video communication is great for presentations, too. On the downside, if there's any technical difficulty such as a slow connection, video can become more hassle than help.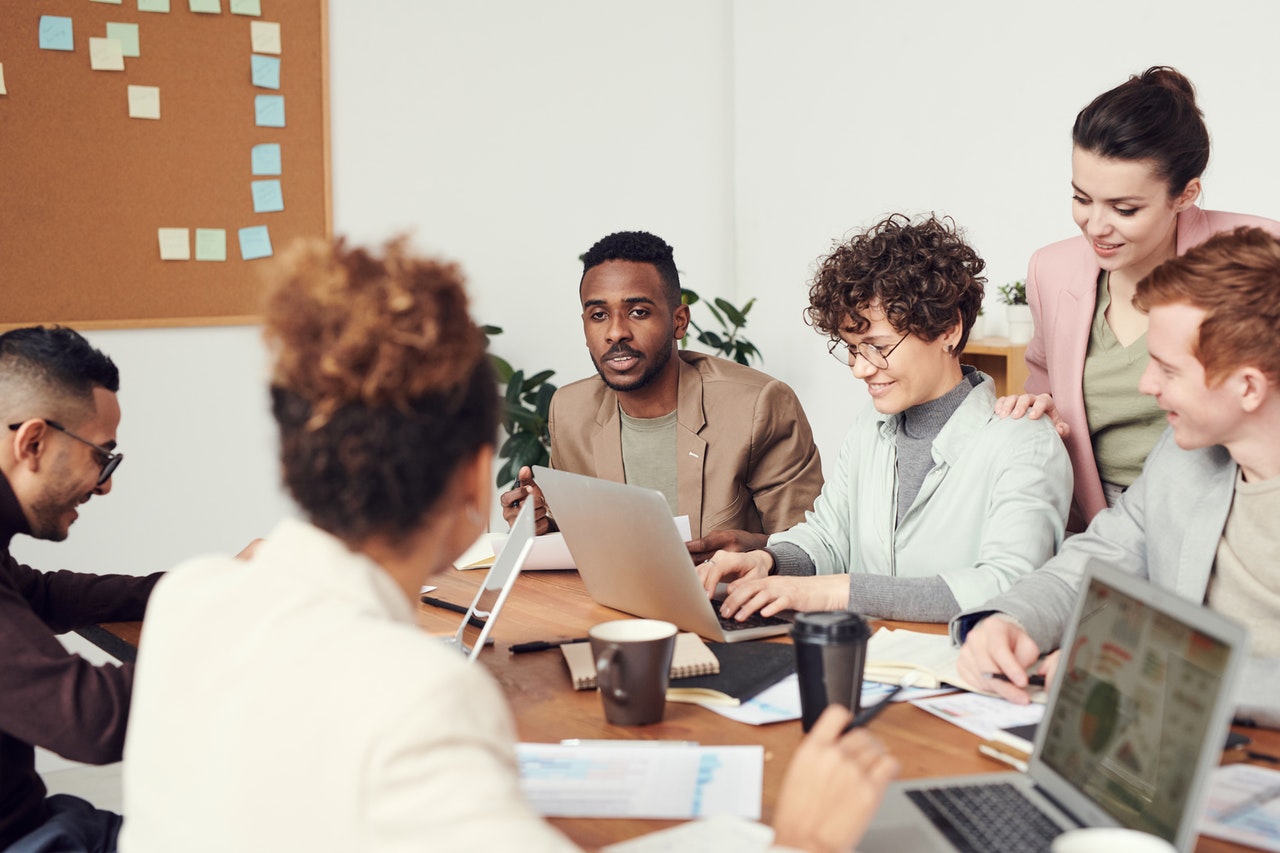 Picture source Pexels

What is the Problem of Using the Wrong Communication Channel?   
With the array of communication channels to choose from, you'll want to focus on picking the right one. The truth is that different communication channels should and will serve different purposes. Variables such as timing, scalability, message urgency, audience size, and more will affect which method you may choose. 
That being said, there are downfalls to picking the wrong channels. For example, if you have a deadline coming up quickly and need to receive feedback from your team who works in a different time zone, video isn't going to be the best option for you. 
Using the wrong communication channels can lead to:
Misinformation 
Too many irrelevant emails 
Lack of visibility 
Missed opportunities for relationship building
Unnecessary distractions 
Lack of alignment between departments 
Difficulty in handling change management 
Increased stress levels amongst employees
Decreased productivity levels 
Misunderstandings
What Makes a Good Internal Communication Channel?      
To determine the best internal communication channel for your current need, you'll want to account for the following:
Timeliness: When you send a message, how long will it take for the receiver to get it? 
Interaction: does the communication channel offer the opportunity for two-way communication or is one-way only?
Measurability: are you able to see how many people received or viewed the message? (this is increasingly important if you are managing a project or sharing sensitive information) 
Storytelling: Do you have the ability to tell a story and get your point across because people are often more engaged with information that is entertaining and aesthetically pleasing (i.e. an email newsletter that balances copy and visuals rather than a text-heavy block of content) 
Cost: Of course, you need to take into consideration how much your internal communication channel will cost the business. 
Scalability: How many people can your message reach? 
As you can see from this list alone, email newsletters are such a popular form of internal communication because they check off all the boxes. 
Organizations that utilize email builders can send mass messages quickly, use drag-and-drop functionality to tell a story, reach the audience as soon as you press "send," and scale as large as your list grows. Plus, looking to save costs? There are email builders that are free to use like Publicate. 
The Bottom Line 
Internal communication channels are used to inform, engage, and share messages within an organization. No matter how big or small your business or headcount may be, there are undoubtedly messages of importance that your employees need to know. 
From staff training courses to email newsletters giving company updates, internal communication channels are necessary to keep employees involved and engaged with the company and their peers.