Open your inbox and you'll probably have a handful of email newsletters awaiting your perusal. You already understand the importance of email marketing for external and internal communications purposes. And, as one of the people in charge of getting it right, you'll need to know how to start a newsletter, the right way.

We're here to share the value of email newsletter templates and answer all the questions that follow the primary one: "What is a newsletter?" Additionally, we'll cover what tools you can use to create effective and engaging newsletters, how to ensure that your messages will be read, and the best practices that are worthwhile to note.

Guide Index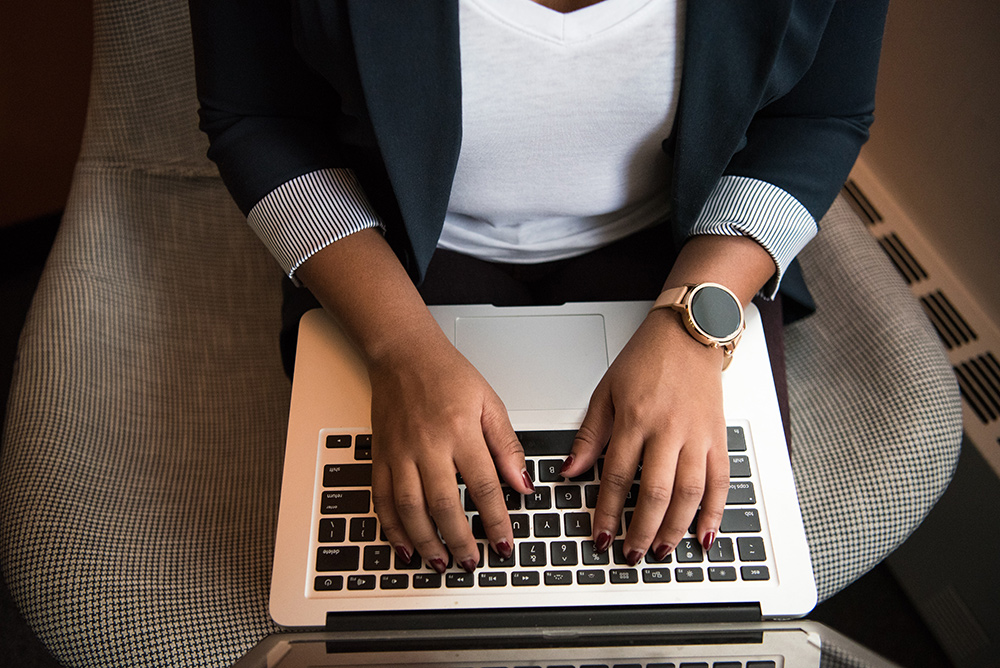 Picture source Unsplash
What is an Email Newsletter?

An email newsletter is a type of communication that can be sent to those outside of your organization, like customers and stakeholders, or to those inside your organization, like employees and contractors.

An email newsletter consists of design and copy to convey a message. The uses of an email newsletter vary based on whatever point you want to get across. For example, you can use an email newsletter to promote a sale on products or to share company updates.
You can also use an email newsletter as a channel to prompt an action or outcome, such as driving more traffic to the company's blog or taking part in an employee survey.

Why is an Email Newsletter Important?

Since email newsletters serve so many different purposes, their importance is tied to the goal you're looking to achieve.

When it comes to using email newsletters for marketing purposes, their importance can be highlighted by the sheer number of daily email users in the world, 4 billion (according to Statista). The majority of marketers agree that email marketing is a vital component of their marketing efforts.

Along with being a means by which you can engage and communicate with your customers, email newsletters are a vital part of a company's internal communications plans. As a complement to internal communication tools like messaging apps and Intranet, for example, email newsletters come along with metrics that can help you monitor who is and isn't reading your company updates and messages.

With an email builder like Publicate, you gain access to thousands of free email newsletter templates and a web-based platform with drag-and-drop functionality. This way, you can easily design and send your email newsletter as you see fit using all email best practices.

How to Start an Email Newsletter?

As you can tell from simply reading any email newsletter, there are a lot of moving pieces that go into their creation. From choosing the goal and writing the copy to choosing the design, you have to have a plan and vision.

Be sure to check out the following list of steps so you can be sure that nothing slips through the cracks when you are deciding how to start a newsletter and how to send a newsletter.

We'll also touch on all the ways that email software like Publicate can help to make the entire process easier.

1. Choose an Email Newsletter Tool

To get started, you'll want to choose an email newsletter tool. There are a lot of options so pay attention to key considerations such as budget, goals, and the level of technical skills required to operate such tools.

There are email marketing tools that can be used for email, but they are more directed to automating funnels. For this reason, their email builder tool isn't the primary offering.

On the other hand, you can choose to use an email builder tool like Publicate, which serves the primary purpose of building beautiful newsletters using email newsletter templates (or you can start from scratch if you want). The best part is you don't need to use any design resource as it's all drag and drop and easily customizable.

A tool like Publicate allows you to export your email newsletter templates to send them from whatever email provider you already use without any coding.

2. Define Your Newsletter's Goal

Once you have your tool like Publicate by your side, you are one big step closer to pushing send. Before you browse templates, consider the goal of your newsletter.

Are you creating a newsletter to push traffic to a new product page on your website? Are you looking to introduce a new hire to your team members?

Depending on your business goals, you can also define how you are going to measure the success of your emails. For example, in the former goal, you may look at the number of conversions (customers who buy the product), whereas in the latter, you may look at the open rate (how many people opened the email).

3. Choose a Template

Now, you're ready for the creative work to begin! With your newsletter goal in mind, you can browse through an array of email newsletter templates. 

Your newsletter template comes ready to go with the necessary content blocks and hierarchy laid out for you. All you'll have to do is alter the text (and if you want to, you can include media like videos or photos).

An email builder like Publicate offers some of the best email newsletter templates to choose from and it's easy to find which one is right for your use case because they are categorized by purpose.

4. Personalize Your Template

Since a template serves as the skeleton of your email newsletter, you get to personalize it however you see fit.

To avoid having to hire designers and coders, it will make all the difference to use an email builder like Publicate that offers drag-and-drop functionality.

This means you can visually edit and alter your email template to your liking. Here are some best practices for doing so.

5. Choose Your Newsletter Size

Choose the type of email newsletter you're going to send. Many email providers default email sizes to 600 pixels wide. But, be aware that people will read your email on different device sizes, such as mobile phones, tablets, and laptops.

For this reason, it's always optimal to select a responsive email design (which will adjust itself based on the reader's screen size).

6. Add Your Content

The saying goes, "Content is king." And, it holds a lot of truth because your message is interpreted based on what you say.

When it comes to email newsletters, less is more. Don't fill up your email newsletter with too much content because it will overwhelm the reader and can cause confusion as to what they need to focus on. Make use of headlines and white space to separate content.

7. Add Smart Content

Technology and data have come a long way to enable personalization when it comes to marketing and email communication.

One of the simplest ways to personalize a newsletter is to use personalization tokens (also known as merge tags). For example, this allows you to send a mass email but the opening line can still greet a reader by his or her name.

Another idea is to use smart content, which will display different content blocks based on different variables, such as a reader's demographic, location, referral source, device type, etc.

8. Define Audience & Choose Subject Line

Once your design and copy look good to go, then you're ready to send out your email. To do so, be sure you consider who you are sending it to. Some email newsletters have to go to all customers or employees, whereas others are directed to smaller groups (segments) within the larger audiences.

You'll also want to take some time to decide upon the most impactful subject line. The subject line is one of the first things that your audience will see in their inbox. It can make the difference between them opening the email newsletter or sending it to the trash.

So, take some time to think about what is going to grab your audience's attention and persuade them to want to read more.

9. Create a Plain Text Version

This step is often overlooked when it comes to knowing how to start a newsletter. Plain text is the undesigned email without HTML. This means that if your email newsletter hits an inbox that cannot display HTML properly, your reader will only see regular text (like what you're reading in this sentence).

Check the plain text version of your email to ensure that all links are clearly links and easy to click. Make sure that the email makes sense with copy only because images and other media like .GIFs won't render without HTML.

10. Be Legally Compliant

Did you know that emails are regulated? In fact, if you are missing just a few items from your email, you can face financial consequences like fines. The most talked-about regulations concerning email marketing are CAN-SPAM and GDPR.

CAN-SPAM means that you have to include a clear footer in your email that provides the reader with an easy way to unsubscribe should they wish not to receive emails from you anymore. GDPR is a set of privacy rules regarding data, so you have to be sure to only send emails to people who have opted in and allowed you to do so.

11. Test the Email

As you now know, there are roughly 4 billion email users globally. But, they don't all use the same email providers. Some use Outlook, others use Mac Mail, and others will prefer Gmail, to name a few. As such, email newsletters may look different in different email providers. That's why it's recommended to test your email across different email providers and/or browsers.

Speaking of email providers, when you build your email using a tool like Publicate, you can export it to whatever email provider you're currently using to send it out. No coding necessary, simply export and upload and you are good to go.

12. Send Your Email

You made it to the top of the mountain; hopefully, the climb wasn't so hard! Once you've checked off all the aforementioned boxes (or steps), you are ready to hit send!

While the email is being sent out, go pat yourself on the back. Then, come back to whatever tool you used in a few hours to analyze your data.

13. Analyze Your Email

One of the reasons why marketers and HR professionals swear by email newsletters is because email newsletters provide the ability to monitor success in real-time.

You get to see how many emails were sent, how many people opened them, how many people clicked on links, etc. The metrics can provide insight into what works versus what didn't work. This way, you can improve upon your steps of how to start a newsletter with each subsequent iteration.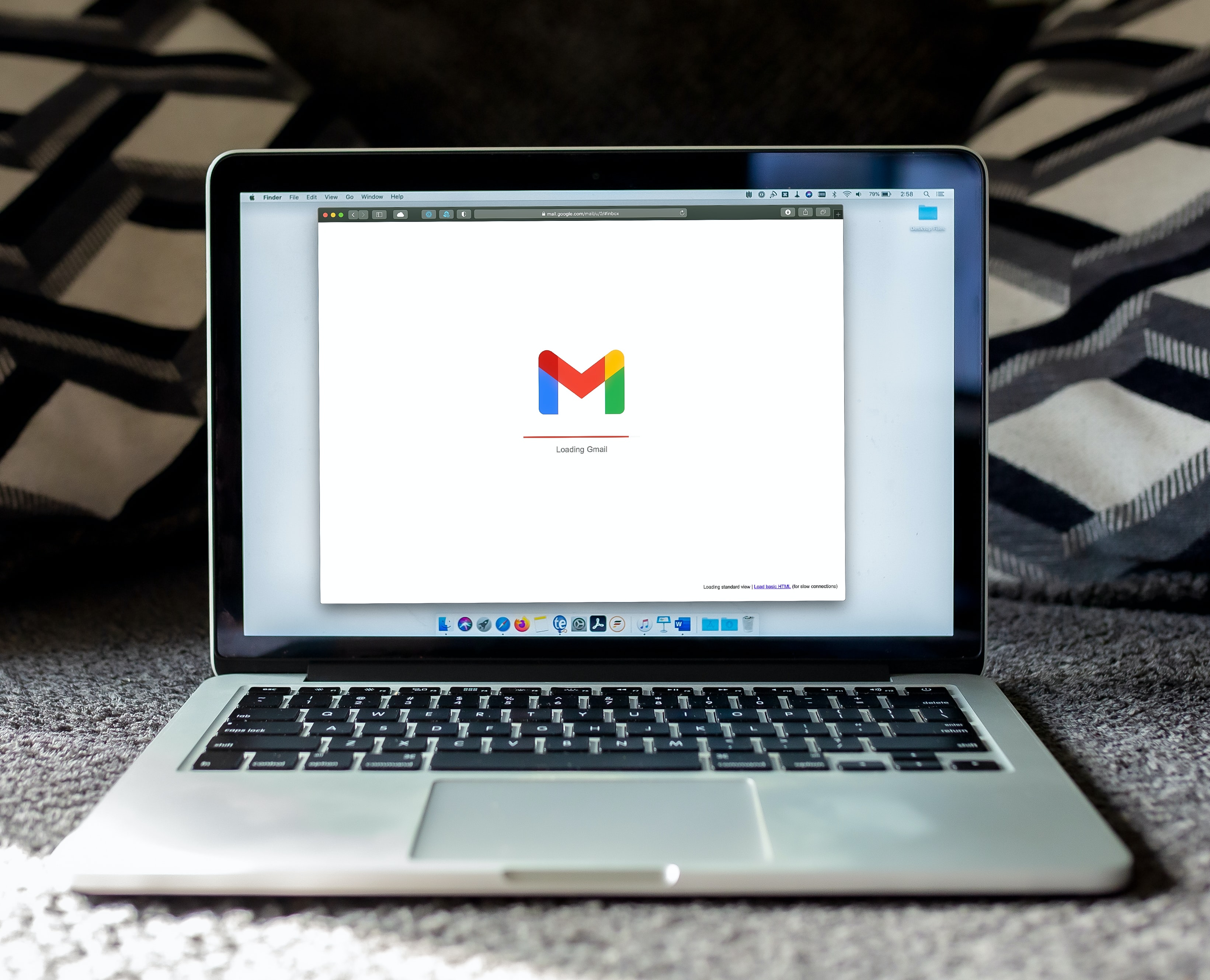 Picture source Unsplash
Ready to Draft, Design, and Distribute?

Now that you know how to start a newsletter, you can use the email builder to keep in touch with external and internal audiences. It's very rare for any business to send one email newsletter and be done with the practice. Instead, it often is used as a consistent form of communication because it can fulfill so many purposes.

With a tool like Publicate, you can say goodbye to the need for designers and developers. Once you sign up, you can begin choosing templates, customizing email newsletters, exporting them to send out, and tracking their success using all the best practices in this post. We're waiting for you to get started!