Are you looking for the perfect Outlook HTML email template to make your professional communication more impactful? Let's get right into Publicate, top-of-the-list and one of the absolute best drag and drop email builders.  and customers? Well, the pun was surely intended because "constant contact" templates make this easily doable! 
Our guide will show you how to craft captivating and powerful emails with ease. We'll help make sure that when your message hits those clogged up inboxes, it really stands out. 
What are Outlook HTML Email Templates?
Outlook HTML email templates are a great way to save time and effort when you need to send beautiful, professional email newsletters.  professional email newsletters. 
Expertly created using HTML code, these templates are designed to be 100% compatible with Microsoft Outlook, making it simple to quickly compose and send beautiful emails without needing any designers, coders or to construct from scratch every time.
Our templates give you that extra oomph to make sure all your emails - marketing, internal collabs or customer service - have the same kick and togetherness of a pro sports team. Keep productivity up and consistency on-point with these handy available options. 
Check out this free Outlook Newsletter Template.
How to Create Email Templates in Outlook?
Crafting email templates in Outlook is an uncomplicated endeavor. You need only to initiate a new mail, settle on your desired formatting, and add any content of your liking. 
When that's done, simply save it as an Outlook template format (.oft). However, Outlook's native template function may be inadequate and restrictive when it comes to design flexibility and advanced options.
Taking creativity and functionality to the next level, an HTML email builder for Outlook, such as Publicate, gives you access to greater design possibilities. 
Delivering the perfect combination of stylish visuals and robust performance, Publicate helps create templates that are truly exceptional.
With hundreds of customizable templates, a drag-and-drop interface, ability to export to your favorite email provider, and access to analytics to drive engagement, you'll have everything you need in a single solution!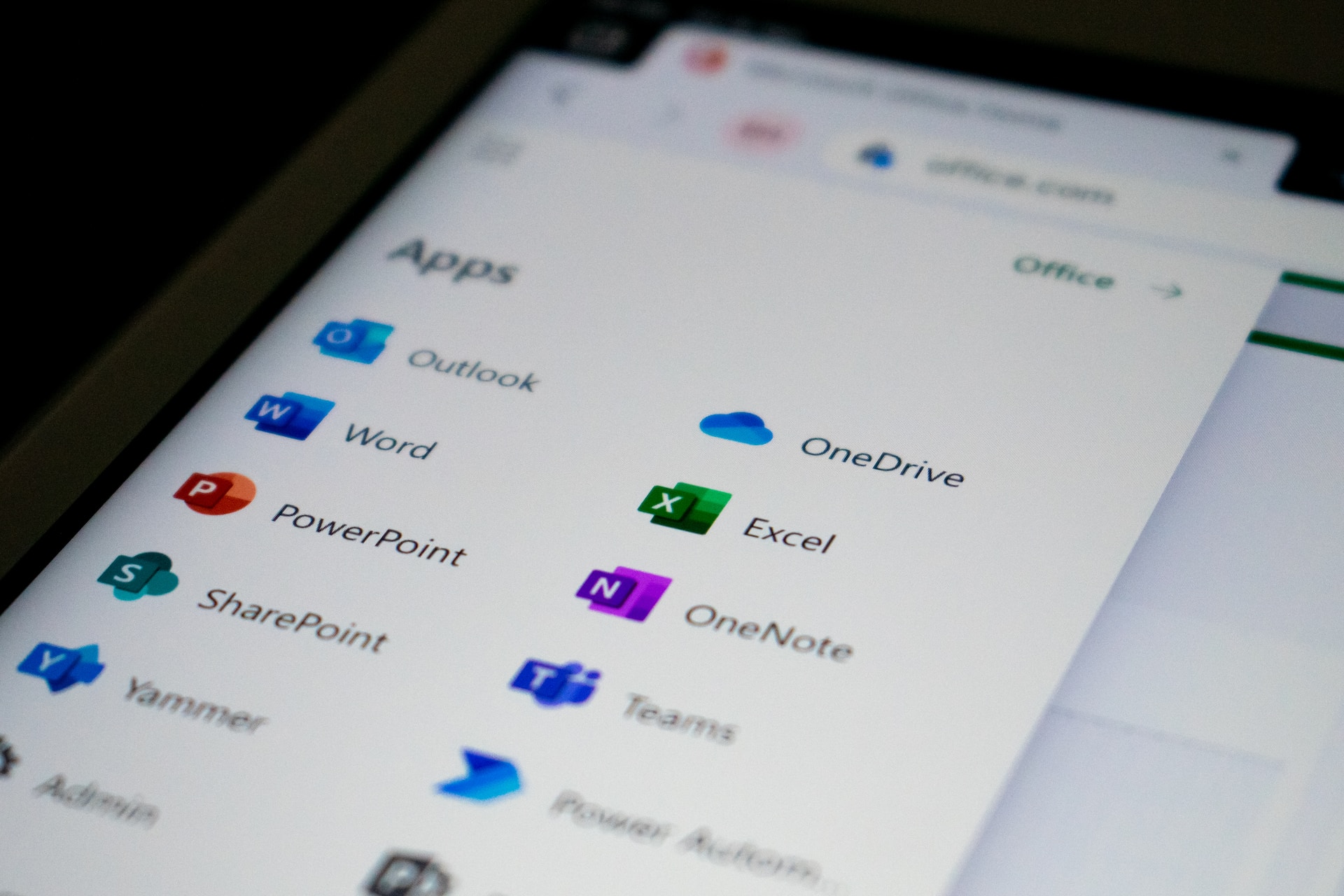 Picture from Unsplash
Why Use Email Templates for Outlook?
Take advantage of Publicate's email templates for Outlook to maximize the productivity of your personnel and optimize communication workflows. Forget about those tedious manual formatting and design tasks - they're a thing of the past. 
You'll notice a real difference when sending tons of emails or frequently communicating with people. Utilize templates to save valuable time in building your newsletter so you can focus on the content that matters!
You'll also be able to ensure that your communications will be on brand, consistent and recognizable. Each email will demonstrate faithfulness to this image, solidifying your brand's identity with every partnership.
Publicate is a top option and one of the best email template builders out there. We provide an abundance of design choices, giving you the ability to produce unique, eye-catching templates that represent your brand, drive engagement and better communicate your message. 
With hundreds of customizable templates, you can create captivating emails that build interaction and ultimately boost how successful your emails are.
Streamline and optimize your email campaigns with Publicate's intuitive drag and drop interface and comprehensive features! 
What to Look Out for When Creating Outlook HTML Email Templates?
Crafting the ideal Outlook HTML email template requires accuracy and precision. From guaranteeing compatibility with mail clients to maintaining a clear and readable design format, there are many factors to consider when creating successful email newsletters. 
We'll take an in-depth look at these elements so you can harness the right tools and know-how to create attractive yet practical templates.
1. Email Client Compatibility
Creating an email template that looks awesome across all platforms can be daunting - but it doesn't have to be. 
Publicate is here to make your life so much easier and save you time. Our free email template builder helps you craft messages that will look spot on no matter who's receiving them. 
Don't sacrifice consistency for creativity – skip the hassle of tediously handcrafting multiple templates and let Publicate work its magic. 
Once you create your email, there's no need for endless coding or difficulty to export it to your chosen email provider. Since Publicate integrates directly within your email browser, you can reposition your email newsletter into Gmail, Outlook, or any other service provider. 
2. Responsiveness
It's becoming increasingly important to craft emails that are flexible for all devices. Responsive templates on smartphones, tablets, and desktops can really help users engage with your content and make sure your communication is reaching its maximum potential. 
Digitally-savvy individuals expect nothing less these days, so ensuring you tick that box could be key in getting the desired response.
3. HTML Limitations
Checking Outlook's HTML rendering capabilities can be tricky; some elements don't always present properly, which could really mess up your email design in an instant. 
That's why you'll want to look into using a dependable editor like Publicate – specially designed with these kinds of limitations in mind so that, no matter where it's viewed from, your emails turn out looking sharp and eye-catching.
4. Simplicity
When it comes to crafting an email, keeping things simple is essential. Overloading your message with too much information can be over the top and make it harder to take in. 
Focus on a sharp, streamlined look that will drive home your point without causing eye fatigue for your reader.Publicate's templates have all the best practices built in to help increase readership and boost engagement. 
5. Brand Consistency
Consistency is key when it comes to your brand's all-important image. Make sure that colors, fonts, and logos are seamlessly captured in all of your emails—that way you can rapidly establish trust with the people who matter most. 
To craft templates that hail from your own unique brand aesthetic try Publicate: a template builder that'll help you keep consistency throughout. Publicate is equipped with a brand kit and saved styles, so once you set it up once, you can reiterate with any email without any extra effort.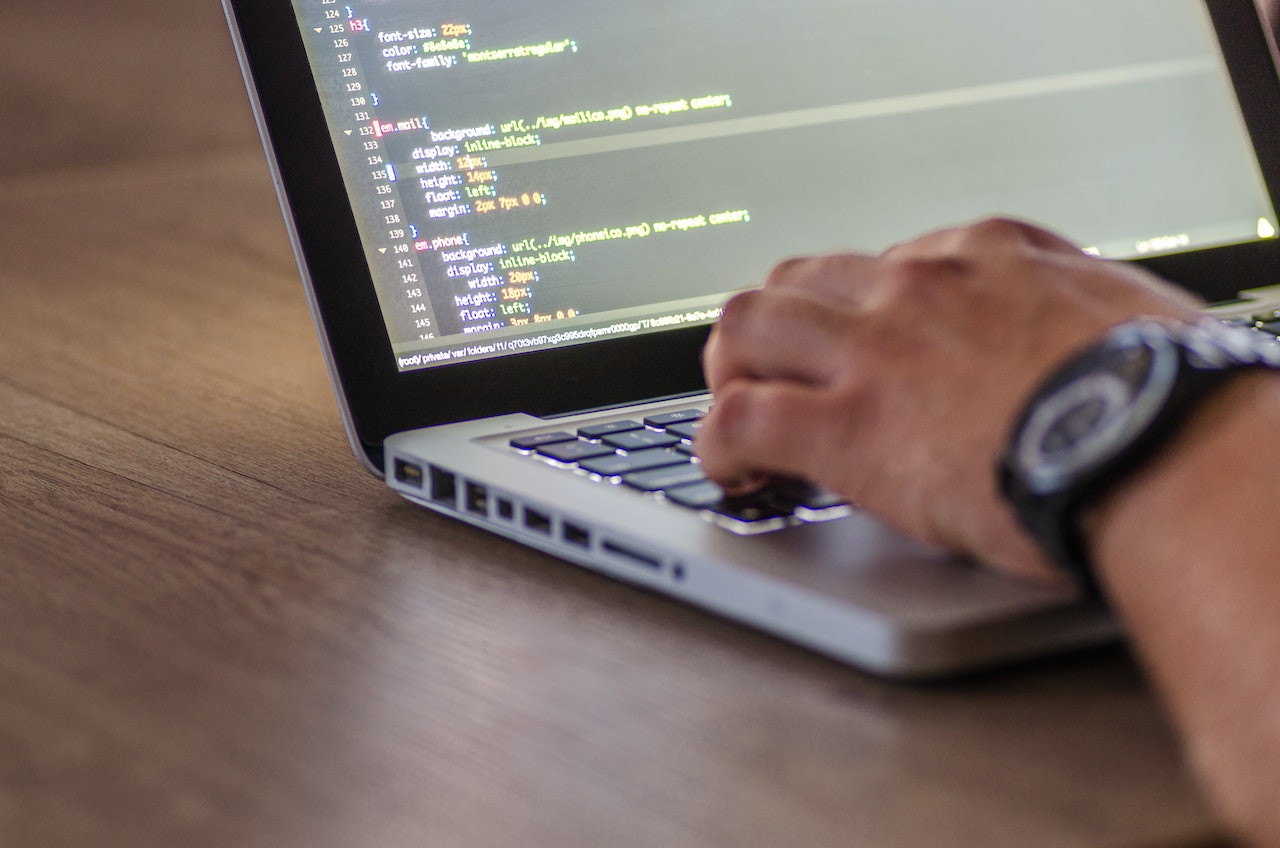 Picture from Pexels
How to Create Unique Outlook HTML Email Templates with Publicate?
Publicate is a powerful tool that'll revolutionize your email creation process. It has an impressive feature set that makes using an outlook HTML editor an absolute breeze - from customizable templates to their handy drag-and-drop editor, you can't go wrong. 
To give you the full picture of Publicate's capabilities, let's jump into the incredible set of features and see what makes them so special.
1. Customizable Templates
Publicate has an awesome array of customizable templates (i.e. for events, internal communications, seasonal greetings, sales, and more), and it makes perfect sense to select the one that fits your needs and tweak it as needed. 
The very possibility of creating distinct, customized email templates tailored exclusively to your brand's aesthetics and communication objectives lends you the luxury to truly stand out.
2. Drag-and-Drop Editor
Crafting emails doesn't have to be a laborious task - Publicate's drag-and-drop HTML editor is here for you. With its intuitive, user-friendly interface you can instantly place text, images, gifs, videos, files, buttons and more within your email templates. 
So go ahead and leverage this efficient tool to speedily build out and tailor those templates.
3. Integration
Publicate works in perfect harmony with Outlook, connecting your templates like a dream. This integration makes sending out emails an effortless and expedited process. 
Plus, the union guarantees all of your designs stay pristine, assuring that the email looks identical in person as it does on screen.
4. Responsive Design
No matter what your audience is using to read through your emails – be it a laptop, tablet or smartphone – email templates created with Publicate are responsive and ready. 
They look stunning and remain perfectly readable on any device, keeping your audience engaged no matter the circumstances!
5. Analytics
Understanding how your emails perform is vitally important to refine and hone your communication strategy. 
Equipped with powerful analytics, Publicate has you covered. You can monitor opens, clicks, and other key metrics so you can get the data-driven edge needed for email marketing success.
Best Practice Tips for Outlook HTML Email Templates
Creating successful Outlook HTML emails is about more than just technical understanding. Utilizing the greatest practices can have a big effect on your messages and promote the desired response. 
To level up your email templates, here are some important points to consider. Ensure that your mails are clear, visually captivating, and efficient in driving the desired action.
1. Stay Focused
Keeping your email on point is crucial. Upholding clarity by touching upon just one subject at a time wards off misunderstandings and jumbled thoughts. Packing too many topics into an email runs the risk of burying its meaning among unnecessary details which can quickly bog down the recipient.
2. Engage Visually
Let visuals be your friend! Images and video content is the key to spicing up your emails and making them pop. Relevant, top-notch images or graphics add an extra oomph that will help get across what you're trying to say a whole lot more clearly. The media should support without overshadowing your message.
3. Call to Action
Crafting an email that's well-written and engaging really pays off. You want it to motivate the reader to take action! Make sure your calls-to-action (CTAs) are loud and clear, so they can easily direct readers to the desired outcome – whether it's visiting a website, making a purchase, or subscribing to something.
4. Test
Remembering to test your email before sending is vital. It's easy to overlook, but you always want your correspondences with folks to look professional and polished! Taking some extra time to check can save you from any potential design or compatibility hiccups.
When to Add Visual Content to Your Outlook HTML Emails?
Incorporating visuals into your emails can really up the ante. Splashing some engaging imagery throughout your message not only breaks up walls of text and lends suitable support to your content, but also makes it more interesting for readers. Now while you're at it, watch out for an overload of graphics – remember, too much of a good thing could scatter attention away from the main idea!
It's absolutely vital that we consider the nature of our email when we write it. Of course, marketing emails and newsletters cry out for vibrant visuals to draw attention, but professional or formal messages should have subtle touches - a logo here, an infographic there.
How to Import an HTML Email Template to Outlook from Publicate?
With Publicate, crafting your exclusive email template and exporting it to Outlook is a cinch! After polishing up the design in Publicate; look for 'Export' on the main page. From there, pick 'Integrations' then go with 'Outlook'. 
Before you know it, your awesome email template will be smoothly imported into your Outlook account - all ready to send off!
If you streamline the process, there's no need for tedious coding and adjustments - but this doesn't mean testing is optional. Before launching your email out into cyberspace, it's vital to send yourself (or a colleague) a test message. That way, you're confident your message is always delivered correctly.
Wrap Up
Enhance your email outreach with an Outlook HTML email template crafted using Publicate. As a top-notch template builder, Publicate makes it effortless and efficient to create, edit, and import your email templates directly to Outlook. 
By blending Publicate into your Outlook newsletter workflow, you'll be able to take your email marketing efforts up a notch for impactful, consistent, and brand-friendly marketing campaigns.