Crafting compelling email newsletters has never been easier with the large selection of free Mailchimp templates. These resources help noticeably lighten the load of having to design a newsletter from scratch, allowing for more efficient utilization of time. and customers? Well, the pun was surely intended because "constant contact" templates make this easily doable! 
Not only do they make your task easier, these templates also ensure that your newsletters always look and feel professional, enticing readers each and every time.
Why Use Mailchimp Templates for Your Email Newsletters?
Mailchimp provides business with a range of attractive features. One of the most noteworthy is their pre-built templates which can be used to quickly create eye-catching and consistent newsletters, saving the time and effort often needed to create a new design for each one. 
You can browse tons of mailchimp email template examples until you find one that you like., saving the time and effort often needed to create a new design for each one. 
Adaptability is a key feature of the designs. Your newsletters are developed to look perfect, no matter what device your audience is using. It could be a personal computer, tablet, or phone – whatever it is, you have the reassurance that your content will appear flawless in the digital world., saving the time and effort often needed to create a new design for each one.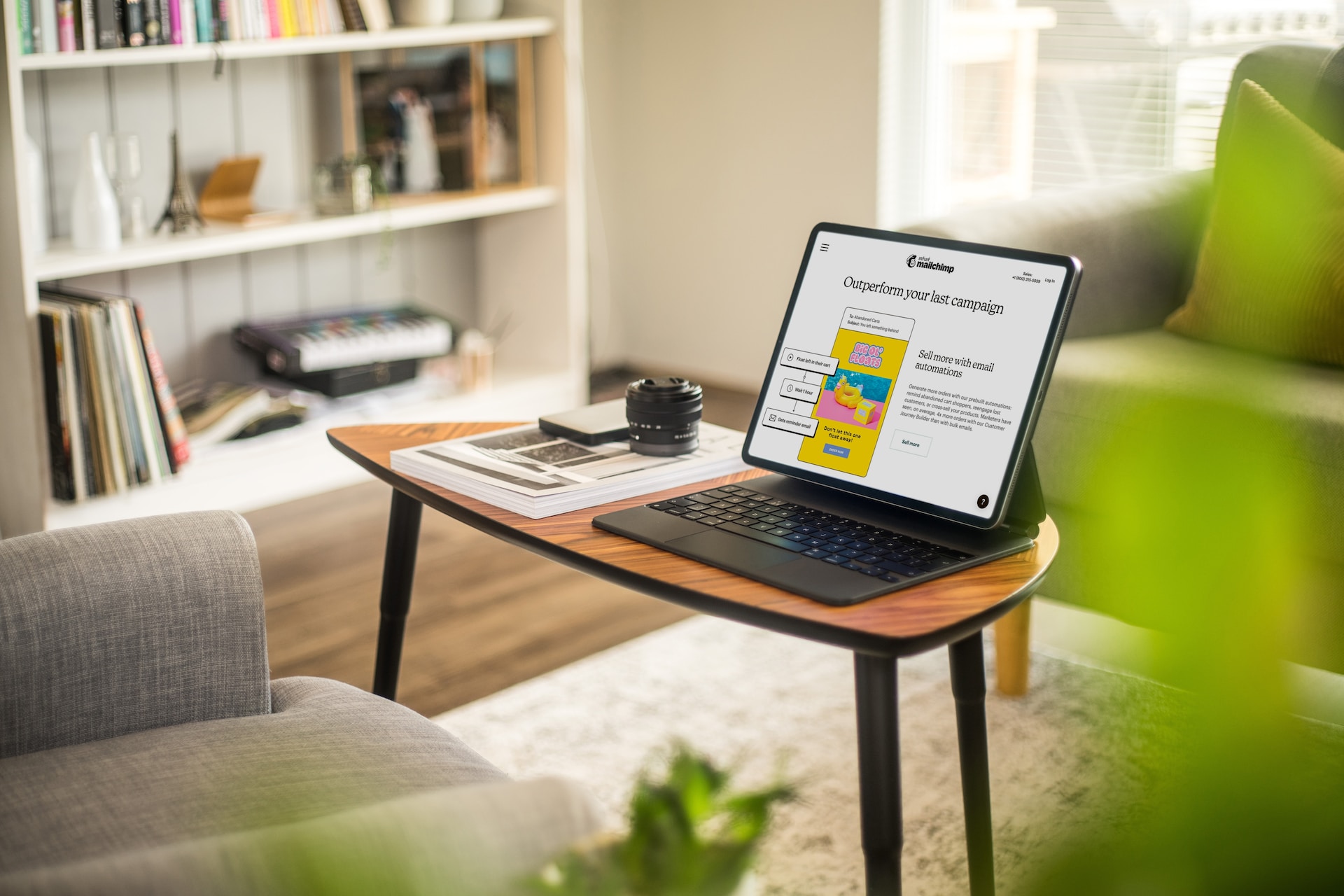 Picture from Unsplash
Why Use Publicate Templates with Mailchimp?
Enhance your email newsletters with the power of integration. Pairing Publicate with the best free Mailchimp templates produces impressive results. 
This collaboration brings together the best qualities of each platform, creating a unified and streamlined user experience that can take your email marketing to the next level. With this combination, you can expect engaging visuals and greater impact with your newsletters.
1. Seamless Integration with Mailchimp
Publicate provides users with the ability to effortlessly export beautifully crafted templates into Mailchimp - the market leading email marketing utility. This integration capability fuses the advantages of both platforms, resulting in an accelerated production process and enviable newsletter output.
Setting up Publicate with Mailchimp couldn't be simpler. This quick process provides a number of benefits, making your workflows more efficient and giving you the freedom to work more productively. Now you can hit the ground running and enjoy the benefits of the great duo!
2. Customizable Templates
At Publicate, you can find a variety of customizable templates to give you a jumpstart in designing your newsletters. You'll find templates for events, internal communications, seasonal holidays, and more. The best news is that they are all optimized to work seamlessly with Mailchimp! 
Create newsletters that capture your brand's persona perfectly with the options to alter its color scheme, typefaces, visuals and layout. This way, you can ensure that your communications are attractive and accurately reflect your brand's personality.
With Publicate, you're never restrained to just one style of newsletter template. You can choose from a huge range of customizable designs, so every email you put out is unique and appealing, keeping your readers interested and eagerly expecting the next one.
3. User-Friendly Interface
Publicate makes personalizing your templates easy with an intuitive, drag-and-drop interface. It's fast and simple to insert text, images, and links into the template, creating a streamlined and enjoyable design experience.
Crafting your story has never been easier thanks to Publicate's ultra-simplified interface which allows you to drag and drop design elements quickly and efficiently. 
This way, you can dedicate yourself purely to messaging, with Publicate taking care of the designing part for you. That's right, there's no need for designers or coders. You get to focus your time on the content that matters most. 
4. Powerful Analytics
Publicate isn't just about the visuals; its impressive analytics provide an abundance of valuable data derived from your newsletters. Explore metrics such as open and click rates - essential indicators for fine-tuning your strategy and boosting the reach and impact of your newsletters.
Utilize Publicate's intelligent analytics to pinpoint what is and isn't successful within your newsletters, allowing you to customize and refine your strategies for email marketing. Discovering what works best with your audience gives you the benefit of constantly adapting to their preferences and requirements.
How to Create a Mailchimp Template?
Creating an email template with Mailchimp can be a breeze, even for those just starting out in the world of email marketing. With an intuitive interface and easy-to-understand processes, the journey of designing a newsletter is streamlined from start to finish. 
From selecting the right template to customizing it and utilizing Publicate to gain more features, Mailchimp has simplified each step for your benefit. 
1. Choosing a Template
Mailchimp is designed and focused on helping you send your email campaigns and track them with analytics. While there are templates to choose from, the selection is somewhat limited. 
By adding the complementary use of Publicate, you can expand your options with an array of professional, and beautiful templates. 
All of Publicate's templates are structured according to best practices aimed at boosting engagement and can easily be exported from Publicate into Mailchimp. 
2. Using Publicate with Mailchimp
Step up your design game with Publicate integration. This savvy combination puts Mailchimp's powerful email functionalities at your fingertips and Publicate's expansive template-building tools at your disposal. 
Forget about the hassle of manually exporting files, take full advantage of Publicate's eye-catching design features and materials. Do more with less time, switch up your plan of attack!
Publicate enables users to craft their own tailored templates and save them for further use. This can significantly accelerate the process of creating newsletters, make them look more professional, and guarantee unvarying branding across the board. 
It is not only an advantageous tool for present day design tasks but it also provides a prerequisite for future email marketing endeavors.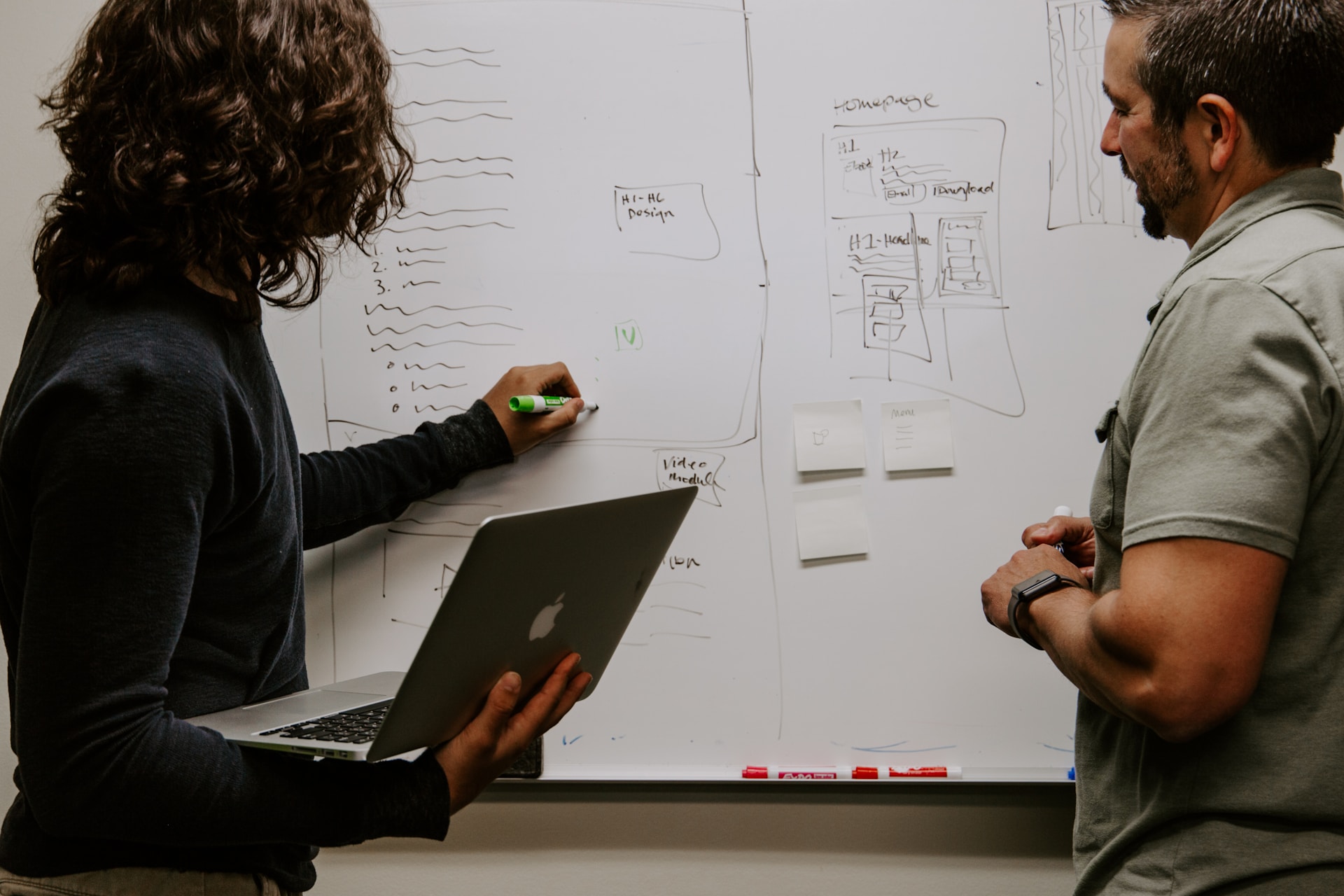 Picture from Unsplash
How to Customize a Mailchimp Template?
You'll start by searching through the best free Mailchimp templates. Once you've found a good starting point, customizing the Mailchimp template happens through its drag-and-drop interface. 
While Mailchimp is an incredibly useful tool, it's not geared primarily towards email newsletter design, so you may find yourself facing limitations. 
A well-crafted newsletter needs to have a strong focus on one specific message, with design elements used strategically to emphasize and reinforce it. Cluttered, overwhelming newsletters with an excessive amount of content could be off-putting to your readers. 
That's where Publicate comes in to save the day! With a library of hundreds of customizable templates for any occasion, you can expand your possibilities by leveraging Publicate to design, then export to Mailchimp. Plus with Publicate it has its own analytics to track your emails' performance. 
How to Import a Mailchimp Template from Publicate?
Creating an eye-catching, engaging email newsletter is made stress-free with Publicate's easy import of free Mailchimp templates. With only a couple simple steps, you can be on your way to assembling your masterpiece.
Starting with Publicate, the perfect canvas for your creative endeavors, you can choose from a vast selection of customizable templates or put your own stamp on the design. With a comprehensive suite of functions at the ready, you can truly craft your newsletter to embody your brand and realize your vision.
Want to take your design on-the-go? It's ultra-easy with Publicate – just head for the 'Export' option, choose 'Integrations', select 'Mailchimp', and you're good to go. Our intuitive system makes it super easy to switch your masterpiece from Publicate to Mailchimp in two shakes of a lamb's tail.
Benefit from Publicate's effective integration with Mailchimp, making your email marketing process simpler and quicker than ever. Cut out the fuss when it comes to entering your recipient list, and setting the dispatch all together. 
With just one press of a button you can distribute your content-rich newsletters. Concentrate more on creating great content and less on the tricky technology to promote a successful email marketing strategy.
Wrap Up
Leverage the capabilities of free Mailchimp templates and Publicate's sophisticated features to revamp your email newsletter crafting process. Get ready to experience the ease, comfort, and flexibility these platforms provide. 
When you do this, you'll see meaningful improvements in your email marketing skills, engaging more viewers and obtaining real outcomes.
Try it now by taking advantage of our 14 day free trial.