One of the biggest problems for marketing teams and content marketers is that content is in all formats; articles, blogs, links, white papers, eBooks, presentations, videos etc, and this is spread out across teams, many platforms and services online and intranets, making it a challenge for marketers to easily bring together all of the right content needed to really engage audiences.

With Publicate you and your team can bring together and organise everything, in one place, and easily use it to create engaging content assets like resource hubs, branded social shares, email newsletters and round up blog posts.

In this post I'll take you through the different ways of adding content to Publicate and how you can get all of your content into one place and working for you.

Benefits of having everything in one place, and that one place being Publicate

Not only does having everything in one place make sense, but that one place being Publicate makes even more sense;

The fact that you don't have to keep jumping from one platform to the next to find the content you need

Your entire team can all easily add to, keep organised and access everything

It's accessible from any computer with internet

Most importantly everything is right where you need it, when you need it, so you can easily use it to create exciting content assets to share with your audiences

And with Publicate getting all that content in couldn't be easier, here's why…

Adding content to Publicate

1. Publicate browser Extension

We all know the very familiar situation of browsing the web, finding an interesting article and thinking, "oooh, I'll add that to my next newsletter, I'll save that for later", that is exactly where the Publicate Browser Extension fits in, now you can save anything (absolutely anything with a URL) instantly as you are browsing the web, and even organise it on the fly.

Instantly save and organise anything while you browse

When you find something interesting you want to save while you are browsing, all you need to do is hit the browser extension button in your browser;


And the content is automatically saved to Publicate with that one click! The organisation step is optional.

But if you do want to organise the content on the fly, all you have to do is choose which folder you want to put it in, and any tags you want to add, then next time you get to Publicate it will be exactly where you need it and easy to find.

Key Takeaway: One click and you can save anything, a couple more clicks and it is well organised for you when you next get to Publicate.

Installing the Browser Extension

Installing the browser extension is easy, just click on Browser Extension in the menu in the left column;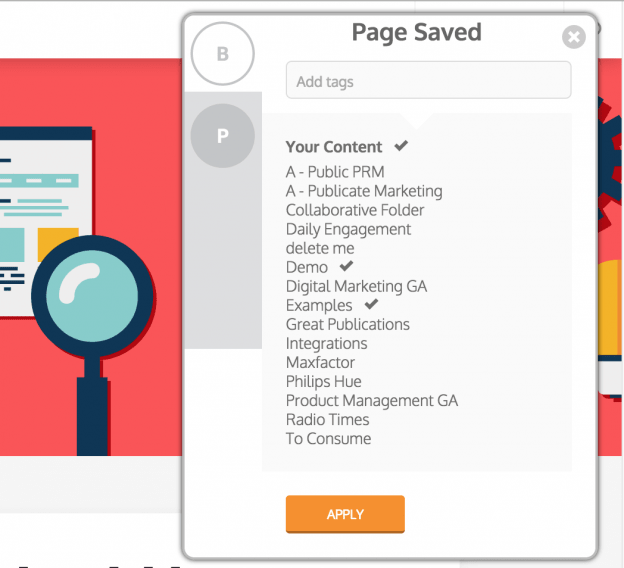 Then follow the instructions when you get to the Chrome store and it will add the extension to your browser.
‍
Currently the browser extension is only available in Chrome, but we are working hard to finish the extensions for Firefox and Safari, I will keep you updated.

2. Adding a URL

If you're not a fan of the browser extension, or are just as fast with copy and paste then you can easily add any URL directly into Publicate by pasting it into the Add URL box in the Content tab.


As soon as you paste the URL into the box, it will automatically start loading it into your content, and, if it is a URL you have already added before it will surface that piece of content to the top of your list to make it easier to find.
‍
Which is a handy way to resurface content if you know the URL.

3. Uploading a File

Not all of the content that you want to create newsletters, blog posts or resource hubs out of is things online, sometimes you want to add white papers, presentations, pdfs and videos. That is where File Upload comes in.

It means that you can add any file you like to Publicate and then to your content assets.

To upload a file all you need to do is click the Upload File button in the Content tab of your workspace;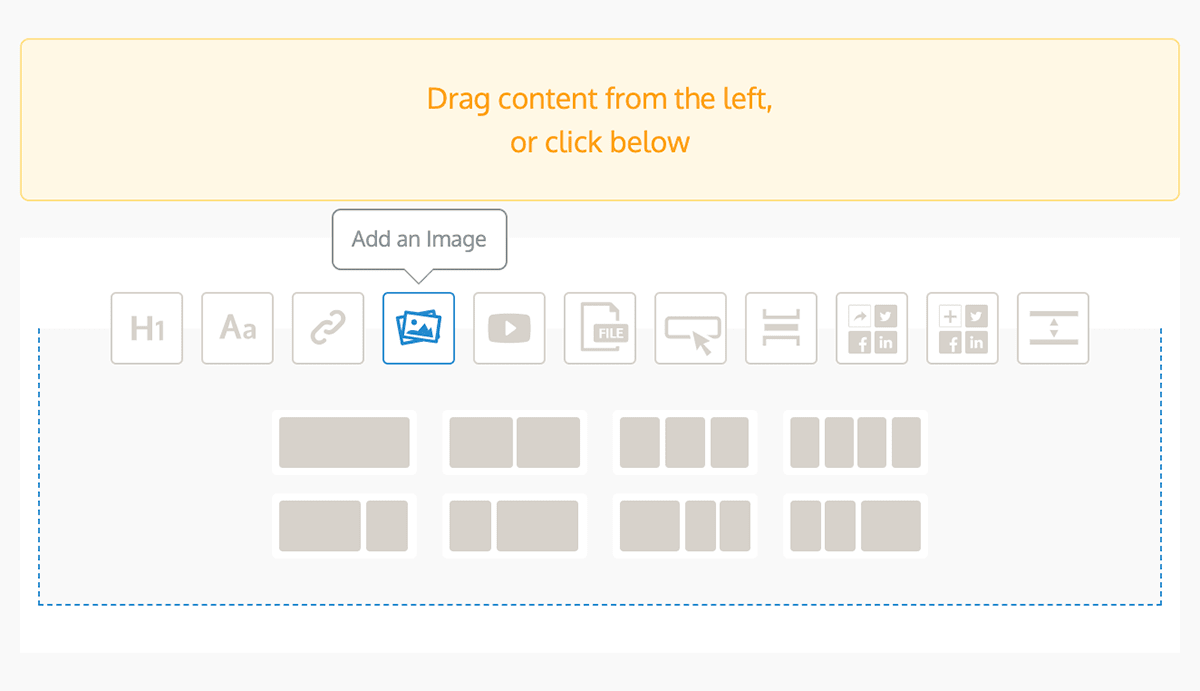 This will will bring up the file selector, then all you need to do is simply choose the file you want and hit upload, and there it is in your Content, ready to add to a Publication.

All file types

With Publicate you really can add any file type you like, there is no restriction on the types and when someone clicks on the file in the Publication, it will just download the file to their computer, so you can easily share any file with people by email, embedded on your blog or even via email.

4. Add an Integration

At Publicate we're focused on working with the tools you already use, not creating something that you have to use instead of them. Thats why you can connect your favourite integrations, like Slack, Feedly or pocket directly to Publicate, so that all of the interesting content you share on these platforms will automatically appear in Publicate, ready for you to use in your Publications and create content assets from.

To add an integration to Publicate just go to the settings for that workspace, and click on the integration you want to add and then follow the integrations instructions provided by that app.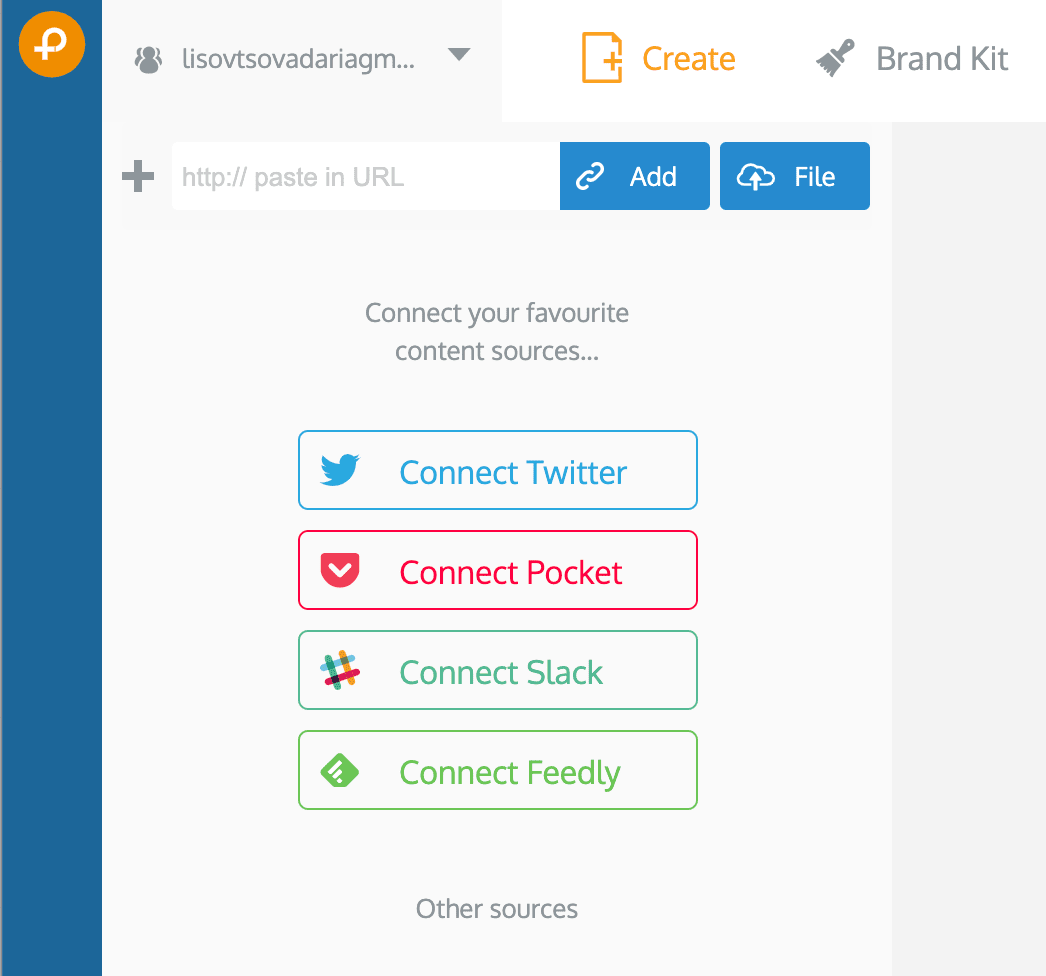 Slack

When you add Slack to Publicate you can select whichever channel you want to connect to your workspace, and then any content that you or the team share in that channel will automatically appear in Publicate for you to use.

Feedly

If you use Feedly to aggregate all of your favourite sources online, then as soon as you connect it to your Publicate account anything you "Save for Later" will instantly be visible in your workspace and ready for you to use.

Pocket

Millions of people love and rely on Pocket as their favourite bookmarking tool, and if you do to then get it connected to Publicate to see everything that you "Pocket" appear straight into your workspace.

Conclusion

Quite often the content that we need in order to create engaging assets like newsletters, roundup blog posts, resource hubs and branded social shares is spread out over several platforms and team members, making it more difficult for you to do what you do best.

We want to make sure that it is as easy as possible to do what you do best and that's why there are 4 different ways for you and your team to easily get all of your content into one place – Publicate, ready for you to use as soon as you need it

Publicate Browser Extension – Collect content as you browse the web with one click

Adding a URL – Paste any URL into Publicate to automatically save it

Upload a File – Upload any file type and add to your assets

Adding an integration – Link your favourite content tools directly to Publicate so that the content from those platforms are also directly available in Publicat

Now everything really can be in one place, and with no extra effort.

If you haven't yet added an integration to Publicate or installed the Browser Extension get started now and fill your workspace up with all the valuable content you and your team are already engaging with!