Uncover the incredible productivity and stunning visuals that newsletter email templates bring to your email marketing strategies. 
Using Publicate's email builder you gain access to hundreds of free designs, so you can break through creative boundaries and boosting engagement. Streamlined efficiency has never looked better.
Utilize our overflowing arsenal of tools to drive your marketing strategy and skyrocket ahead of the competition with timely, actionable insights from industry leaders. 
Transform your email approach. You'll be amazed at the spike in engagement, better connections with clients, and a visible uptick in conversion.
Why Use Free Newsletter Email Templates?
If you're into email marketing, then you know how valuable utilizing free newsletter email templates is. We're talking serious time savers that also help make your brand stand out and establish professionalism in your communications.
Navigating this ever-changing digital landscape is no small feat for marketers. Investing in easy and budget-friendly approaches, like newsletter email templates, can bring about incredible growth in terms of engagement and overall progress.
No matter if you're an experienced marketer or just a small business owner attempting to build up their network, these pre-built free editable newsletter templates allow you a unique combination of convenience, flair, and professionalism that simply cannot be found elsewhere.
Here are some of the top benefits of email newsletter templates:
1. Streamlined Efficiency
Feeling the press of time when it comes to getting those newsletters out? Relying on free newsletter email templates provides a major shortcut. 
You don't even need to start from scratch - just open up the pre-designed template and customize away. Your time spent crafting emails will be drastically reduced.
2. Brand Consistency
The uniformity that templates provide can do wonders for boosting your brand recognition. Every email you send will have a consistent style and an unmistakable identity, presenting a powerful, unified voice to your readers. 
That means little moments of synergy ignite again and again as customers recognize the unique flair of emails coming from your business.
3. Ease of Use
Creating newsletters without any design or coding experience is more than possible. Email newsletter template examples are designed for ease of use, making creating beautiful and impactful emails a breeze. 
And user-friendly interfaces make it nearly effortless with drag and drop functionality. Now, just about anyone can have their own gorgeous email campaigns up in no time.
4. Maintaining Professionalism
Make sure your brand is looking its best with high-quality, professionally designed templates. The savvy layout and design elements will show off your content in exactly the right way. 
There's no doubt that these heightened visuals will help you stand out from the crowd and boost engagement.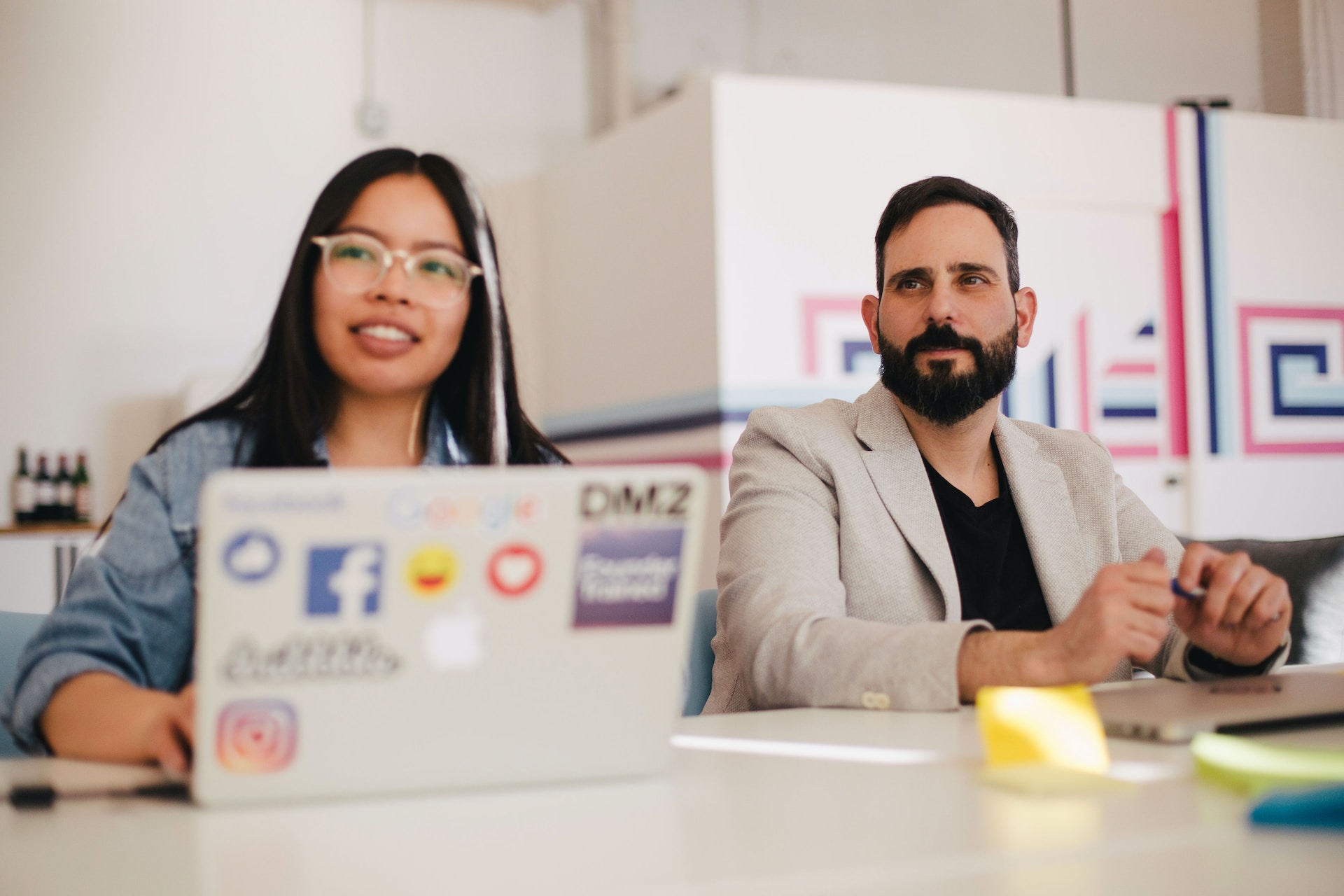 Picture from Unsplash
How to Choose the Best Newsletter Email Templates?
Working out which newsletter email template best suits your business' needs and goals takes some consideration. Before you begin, contemplate your brand identity, and make sure that the template you choose enhances what makes your brand stand out. 
The newsletter design ideas should keep in line with any existing color palettes, fonts, or overall style to give off a solid impression every single time life of interactions.
Understand who your readers are and be sure to cater your content to them. Choose a template that speaks to their lifestyle, allowing for an attentive layout that holds their attention and keeps up with their expectations. In other words, this design should truly stand out.Even if you don't use the integration, you can also export the HTML and paste the code into Gmail yourself. 
Think deeply about the type of info you'll be pumping out, and consider the overall email newsletter size. From blog posts to industry news, discounts, or product updates - make sure your template provides just enough room and versatility for all types of content. 
This information helps you to choose from a library of templates provided by email builders like Publicate (i.e. events, seasonal, internal communications, HR spotlights, and more). 
With a carefully considered layout, your content will become visually appealing and well-organized - offering an unbeatable user experience. 
To top it all off, the perfect template marries together branding, audience preferences, and content needs to ensure you get what you set out for in terms of communication objectives.
What are Best Practice Tips for Using Newsletter Email Templates?
Keep in mind these best practices for any newsletter that you create and send: 
1. Responsive 
It's ultra-important to make sure your newsletter designs are mobile-friendly. A large percentage of emails are opened on smartphones and tablets nowadays. 
Beyond readability, just think about how much easier it is to tap buttons and links when things are optimized for smaller screens. Struggling with tiny links and broken images on mobile devices is all too frustrating - don't put your readers through that.
2. Personalization
Nothing says 'You're valued' like showing customers you know them. It's not enough anymore just to add a name in the subject line – tailor your content so it reflects their particular interests, behavior, and even previous interactions with you. 
You'll be amazed at how this personal touch can skyrocket engagement, making emails feel like an individual journey as opposed to a generic broadcast.
3. Proofread and Test
Before sending any newsletter, double-check everything. Test out the email on different devices and programs to make sure it looks spick and span before you send it out. 
If you use Publicate, you don't have to worry about testing across devices as Publicate has already tested email templates across more than 50 providers and devices. 
Keep in mind that even tiny mess-ups or mismatches could hurt your reputation, making people hesitant to engage with your content in the future.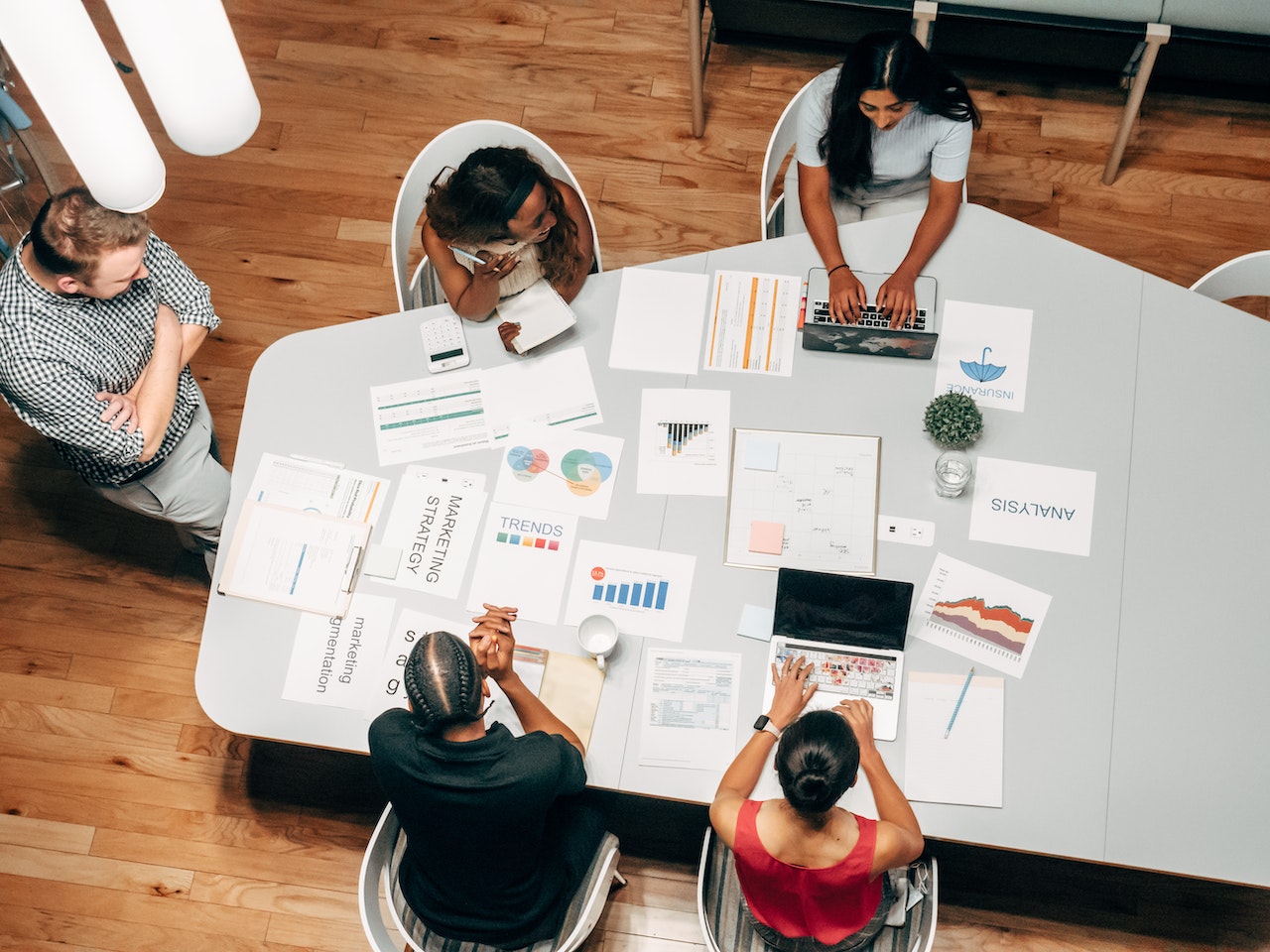 Picture from Pexels
What are the Best Free Newsletter Email Templates?
The digital world has tons of options so you can find the best free email newsletter templates that are tailored to unique requirements. 
Startups looking for a clean design or well-established companies requiring more substantial graphics can find the answer here. These templates provide powerful communication with minimal effort, taking into account the varied content and recipient preferences.
Startups looking for a clean design or well-established companies requiring more substantial graphics can find the answer here. These templates provide powerful communication with minimal effort, taking into account the varied content and recipient preferences.
Selecting the right template for your newsletter can have a huge impact on its success. Take some time to think about which qualities are most important. 
From flexibility, usability, personalization, or appearance, they all combine to make it easier and more aesthetically pleasing for readers to take in what you're communicating. This makes an even bigger impression on your brand.
Professional platforms like MailChimp, Campaign Monitor, and Publicate provide sophisticated, high-quality masterpieces that are sure to make an impact. 
MailChimp is famous for its easy-to-navigate setup and limitless personalization capabilities, while CampaignMonitor is a go-to for tasteful visuals mixed with convenience. 
Publicate boasts an hundreds of exceptional templates suitable for any purpose, perfectly fitted to your expectation in crafting the perfect newsletter. 
You can use the image editor to edit images within the build process, and leverage the analytics to assess how your campaign is performing. 
Plus, with direct integrations with Outlook, Gmail, and popular email service providers, you can send your emails with the tools you already know best. 
What to Include in a Newsletter Email Template?
Crafting a captivating subject line is always a must in order to make sure your newsletter performs well. A killer headline will draw folks in, giving you better open rates. 
Plus, don't forget to give them a personalized introduction – it's an easy way to create an instant connection and show them they're appreciated.
Crafting the content of your newsletter is essential for a captivating user experience. Aim to populate it with engaging, valuable content, which may include thought-provoking articles, beneficial guidance, informative company updates, or enticing special offers. 
It is also important to include a clear call-to-action in each edition, steering the reader to the aim you have in mind.
Strengthen your content's visibility by adding social media sharing buttons to your newsletter. This will open up a realm of opportunity, giving your content the potential for an even wider reach. 
But, keep the GDPR regulations in mind when designing your newsletters – provide an easy way to opt out as well as show respect for personal preferences.
Wow! That's a lot to remember, right? Don't worry– Publicate has all taken all these best practices into consideration and takes care of them so you don't have to second guess yourself. This gives you the time and freedom to focus on the content, which is what matters most! 
What are the Types of Newsletter Email Templates?
With so many businesses producing newsletters, it's no surprise the range of design possibilities is huge. 
Company updates and industry news frequently feature within business newsletters, with the emphasis typically being on a formal, content-heavy layout. 
In contrast, community bulletins and nonprofit emails are usually written in a more relaxed and informal style, as they are intended to provide information about local happenings and announcements.
School newsletters are specially crafted to keep everyone around the school up-to-date, be it term dates, accomplishments, or other relevant data. 
To ensure it stands out, school newsletters emphasize enticing visuals, like artwork from students, memes, images from activities, or even fun graphics. 
All combined to create an attractive experience for anyone who looks into it such as teachers, parents, and most importantly students.
Non-profit newsletters can really pack a punch if they are executed just right. This requires a nice balance of emotional pictures, gripping stories, and calls for action like donating or volunteering. 
All of these elements should be precisely crafted to reach the right people. Your features must all be placed strategically in order to get the message across.
How to Create an Email Newsletter Template in Publicate?
Sifting through the multitude of options to create the perfect email newsletter is now an effortless task with Publicate. You'll be given access to our extensive collection of professionally built templates that cover a myriad of specifications and cater to different content layout needs. 
Find the ideal design that encapsulates your brand identity perfectly in this comprehensive library.
With Publicate's drag-and-drop editor, there's no need to be a design professional to modify your template of choice. Flexibility is the key; add personal content, refine the color palette to showcase your branding, and amp up the visuals to capture attention with engaging imagery. 
Make a creative statement quickly and easily, thanks to the intuitive design of this user-friendly tool that's been tested on all devices and platforms. 
Bringing your newsletter to life is the ultimate goal! Crafting a unique aesthetic and tone that exemplifies your brand can be achieved with carefully selected font styles and layout design. 
To make finalizing this easy peasy, Publicate offers integration with your email service provider (like Gmail and Outlook), ensuring the ease and effectiveness of your personalized newsletter. All you have to do is export your HTML or choose an integrated tool to get to sending. 
Then, you get access to analytics, heatmaps, and KPIs to see how your email performs. 
How to Send an Email Newsletter Template with Publicate?
Making sure your newsletter gets to its destination doesn't have to be a hassle, that's where Publicate makes a difference. 
Leveraging a selection of existing marketing services provides a reliable link between your creative designs and your audience. End users are guaranteed a smooth transition and comprehensive coverage as the platform caters to multiple popular providers.
Need to get your newsletter out to followers ASAP? Publicate makes it extremely simple – allowing you to export and upload your content seamlessly into any email program with just a few clicks. Also, your message will be delivered swiftly and accurately, giving your readers a pleasant experience.
Wrap Up
Unlock the potential of Publicate and its vast collection of newsletter email templates. 
Streamlining your workflow, maintaining uniformity, and giving your emails a professional appeal – the advantages are incontestable. 
Let's get this journey to improved email marketing and boosted engagement started and make use of our creative, engaging email templates now with a free trial.