Do you ever wish that sending internal company newsletters was as easy as clicking send on a regular email? Well, with the right email builder, your internal communications can be just that. 

Your company newsletters deserve to be distributed with ease, so we'll give you all the tips and tricks you need to know to make this your reality. 

Guide Index
What is an Internal Company Newsletter?

An internal company newsletter is an email that reports important news and updates from the company to your staff and employees. In most cases, HR professionals, the marketing team, or the designated internal communications team is in charge of creating, sending, and monitoring internal company newsletters. 

The content inside an internal company newsletter depends on what you need to share at any given point in time. From company reports to achievements and everything in-between, a company newsletter can help you get your messages across. 

Additionally, with the rise of remote working, company newsletters are becoming increasingly valuable to keep your team informed. 

Why are Internal Company Newsletters Important?

Let's take a look at a few reasons why company newsletters have been a long-standing asset and will continue to be so in organizations of all sizes and across industries. 

1. Helps Maintain Culture

The mere act of sending out internal company newsletters can help to maintain the company's culture. If your company values transparency and communication, then a company newsletter shows this in action. 

2. Keeps Staff Informed & Breaks down Silos

Most departments need to be aware of what's happening in other departments and across the organization in order to align goals and plan effectively. A company newsletter is a great way to make sure this is achieved. 

3. Gives Clarity Between Teams

For departments that don't collaborate together, sharing each department's achievements will provide clarity as to how each piece of the organization plays a part in the success of the whole. 

4. Ensures Important Messages Don't Get Lost

Your employees are already communicating across multiple channels, from Slack to social media to an Intranet. Having a dedicated newsletter that hits their inbox can minimize the risk of them overlooking an important update.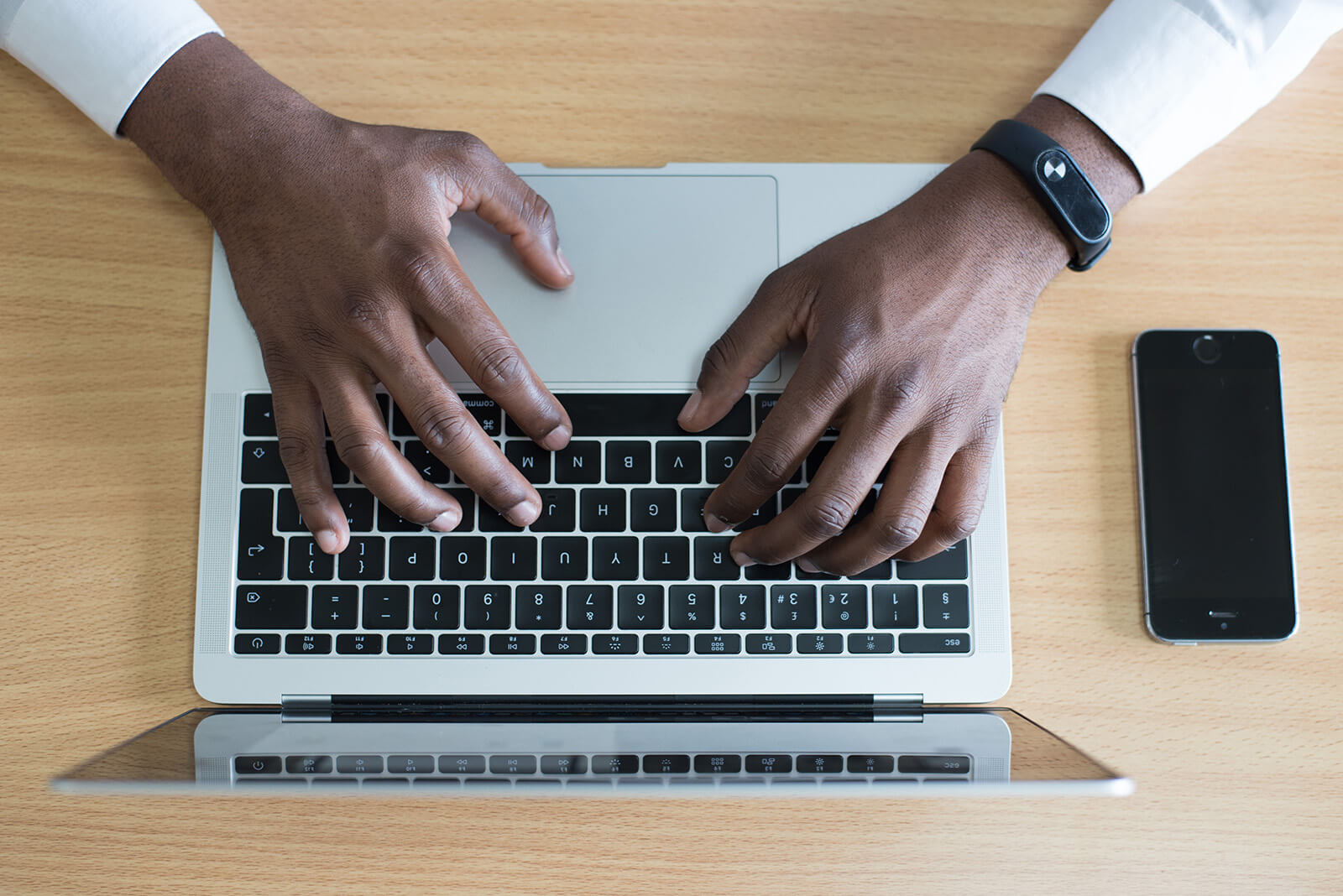 Picture source Unsplash
5. Employees Want It

Employees want to be looped in as to what's going on around them. Company newsletters make this a surefire way to do so. 

6. Sends Out Recognition & Appreciation

One of the many recurring employee newsletters examples will be rewards and recognition because everyone deserves to be praised for a job well done.

This act can also promote employee retention. SurveyMonkey and Bonusly reported that 63% of employees who feel recognized are unlikely to look for a new job. 

7. Communicate Company Goals

Company goals shift with time. But it's vital to keep everyone aware of what the short-term and long-term goals are so that they can work to achieve them. A company newsletter offers a great way to make sure that everyone within the organization is aware of the current goals. 

What Makes a Good Internal Company Newsletter?
You don't want to send out an internal company newsletter just for the sake of saying you did it. It should be well-thought-out and serve a purpose. But beyond the content and thought behind your newsletter, you'll want to make it a strong and engaging newsletter. 

Sounds like a big bill of goods for someone with a little time to spare, doesn't it? Well, email building solutions exist to manage the small details so you can focus on the big picture. 

Let's see what makes a company newsletter great and how you can accomplish this with minimal effort by choosing a web-based email builder like Publicate. 

1. Know Your Staff 

The most important aspect of any type of writing comes down to knowing your audience. When you know who you are talking to, you can tailor the message accordingly. 

In terms of an internal company newsletter, your readers are your employees. So, leverage data about them (from their demographics to the employee survey results) to piece together the things they care about and how they like to digest information. 

2. Use a Strong Subject Line

Think about all the emails you get in your inbox. The first thing you notice (besides the sender) is the subject line. You'll want to develop catchy subject lines that spark interest, curiosity, urgency, or whatever is needed given the content inside. 

3. Have Interesting Content

Whether you're sending a company update, praise for a job well done, or anything else, it's all about readability. To keep your employees engaged, be sure to write in a conversational tone. 

If the information you are conveying isn't in itself that interesting, complement it with other sections of content that are more fun (i.e. an image of the week, trivia, etc.). With an email builder, you can easily drag-and-drop sections into pre-designed templates, so adding extra content is a breeze rather than extra work. 

4. Use Company Branding 

Your internal newsletter is a reflection of your company. Just like you have branded business cards, all of your newsletters should remain consistent in terms of branding and be easily spotted as company collateral. 

Use your company's logo, color palette, and fonts to stay on brand. With an email builder like Publicate, you can save your brand assets in your brand kit, so all your company's branding will be implemented on any template you choose to use. 

5. Have a Call-to-Action

Just like you have call-to-action buttons for customers on your website, incorporate a call-to-action (CTA) for your employees to take the next step you desire. 

This could be to share the newsletter, respond to a survey within, or anything else that requires them to do something upon reading the content. An email creator tool like Publicate has drag-and-drop sections specifically for CTA buttons so you don't have to worry about having to design text within a button and link it to another source. 

6. Personalize the Newsletter

You can address all employees by their first name by using merge tags. But beyond just adding names into newsletters, focus on segmenting your audience and sharing only relevant newsletters with those who need to receive them. For example, you'll send different information to the C-suite than you would to share resources for new hires. 

7. Have a Great Tone & Style

Again, use a conversational tone and match the writing style to that of your company's overall culture. If you work in a laid-back tech company, don't write company newsletters like that of a law firm. 

8. Keep it Concise: Short and Sweet

In most cases, less is more. Keep your newsletter to the point. Take the time to consider your copy and shorten it wherever possible without losing the gist. 

9. Be Truthful

Stay honest. If you're sharing company updates, but the company fell short of meeting goals, then express that. But, also remain motivational by sharing how the company plans to improve. 

9. Be Truthful

Stay honest. If you're sharing company updates, but the company fell short of meeting goals, then express that. But, also remain motivational by sharing how the company plans to improve. 

10. Important Information First

Stay honest. If you're sharing company updates, but the company fell short of meeting goals, then express that. But, also remain motivational by sharing how the company plans to improve.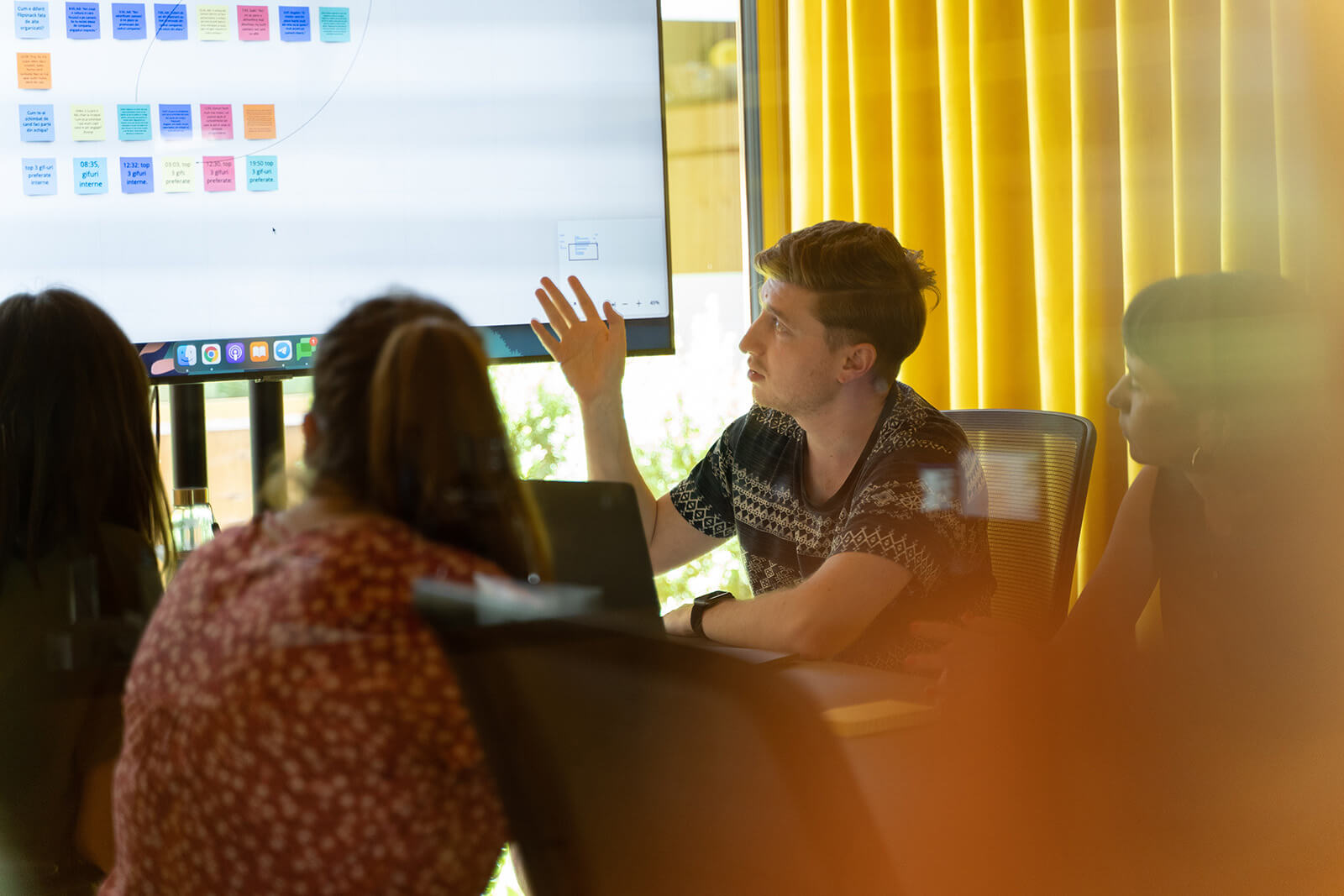 Picture source Unsplash
What are Internal Newsletter Content Ideas?

Now that you have the best practices in hand, you may need some employee newsletter examples. 

Check these out! 

New hire announcements: When new people come on board, make sure you introduce them to the rest of the company so no one is caught off guard when Sarah from marketing emails the creative team for assets. 
Company achievements: Every employee plays their part in the company's success, so everyone deserves to celebrate when the company surpasses a milestone or achieves something great. Share it!
Event announcements: Hosting a holiday party or digital Zoom happy hour? Boost attendance by promoting the event internally.
Policy updates: When it comes to company policies, it's vital that everyone knows about updates. Incorporate vacation policies, closed office schedules, vaccination mandates, and more with policy updates in internal newsletters.

Awards: When your company wins an award, spread the news like wildfire. It's cause for celebration. 🎉
Relevant industry news: Markets are constantly changing with new products and services being added. Your employees should stay informed about what the competition and surrounding environment looks like. Incorporate relevant industry news into your newsletters (after all, news is in the name).
Blog posts: If your company has a blog, share new content internally. It's unlikely your own team members are checking the company's blog all the time. They may want to help amplify a message with their own social media circle, friends or family.
Product announcements: Let your employees know about new products or feature announcements. It will affect almost every department, especially sales and marketing.
Leadership team letters: Your leadership team can use company newsletters to disseminate valuable information, goals, solutions, and more.
Customer success stories: Customer success stories are uplifting to share because they showcase a job well done on behalf of your team and can help to keep them motivated.
FAQs from employees: If one employee asks HR about something, it's likely that more people have the same question. Compile frequently asked questions from employees to provide a FAQ list of answers.
City guides: If your team is working remotely or you are onboarding employees from new office locations, share city guides to provide a resource for people to have some fun outside of work hours.

Surveys: Use company newsletters to gain insight into how your staff feels about their job and the workplace by sending out opinion surveys.

Professional development: Keep your employees up-to-date on the latest technology and skills by sharing webinars, resources, and useful tips and tricks for the job. Employees who feel they are developing professionally are more likely to stay engaged with their work duties. 

What is the Best Strategy for an Internal Company Newsletter?

There are an infinite amount of content combinations that you can try to put into your internal company newsletter. To find out what works best for you, it's useful to track analytics and monitor how employees engage with the content you are sending out. All of this can be done seamlessly by using an email builder platform like Publicate. 

The strategy for what you include depends on the goal of the newsletter. Think about the message you want to convey and the action you want your employees to take. Then, base your layout and strategy (content hierarchy, subject line, send time, etc.) accordingly. 

How to Design an Internal Company Newsletter?

Your newsletter is a part of your company's brand, so there needs to be consistency in its elements each time you send it out. 

You can design a branded and beautiful HTML email in no time using an email template builder like Publicate. Best of all, you won't have to rely on a designer or IT professional to make this happen. 

Rather than hiring people to specifically design an email template, you can choose from endless options according to your need from Publicate's library of templates. 

Plus, once you build the email using the drag-and-drop functionality, you can export the newsletter directly to whatever email provider you already use (so you can save money on having to pay for a third-party email platform). Plus, you don't need any coders! 

Once you get the green light and hit send, you can review the newsletter's analytics to gauge its success. 

Be Content With Your Internal Newsletter Content 

Internal company newsletters don't have to be dreadful anymore. By applying these best practices and using an email builder like Publicate, you can design and create branded newsletters in no time without the need for designers or coders!

Plus, you won't need any other third-party platform because you can access Publicate on the web and send out your newsletters using whatever email provider you are already using. Get started by picking your template and popping in your content. 

See how easy it is yourself and start using Publicate for free.