333.2 billion. That's approximately the number of emails sent per day. So, when you're planning to send an internal company newsletter, you'll want to be sure it's going to attract the attention of those who need to open and read the information inside. 

With some planning and the help of an internal company newsletter template, you can be sure that your internal company newsletter is accomplishing everything you had hoped it could. We'll share company newsletter examples and show you how to make the most of your internal communications. 
Guide Index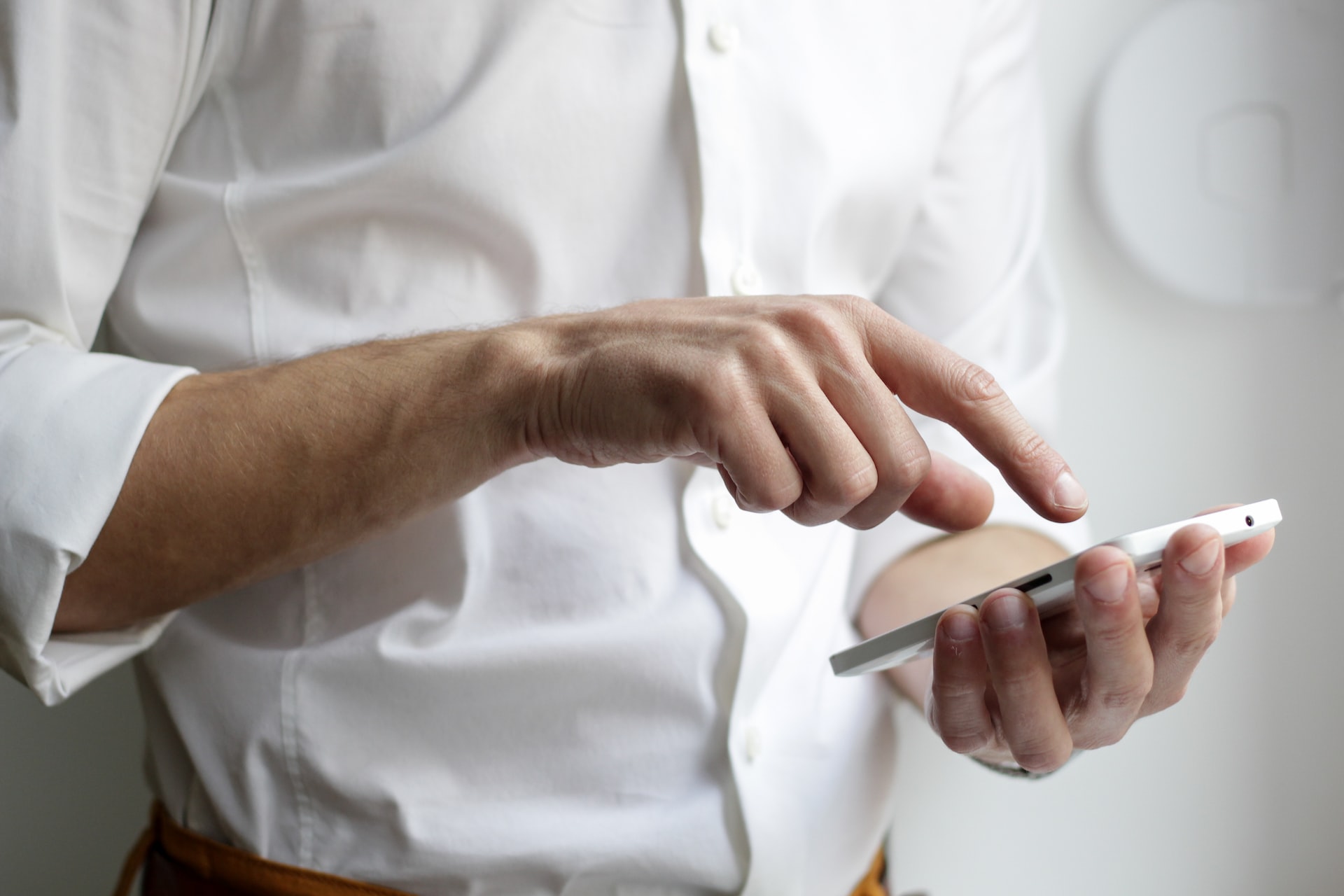 Picture from Unsplash
What is an Internal Company Newsletter?   
An internal company newsletter is exactly what it sounds like – a newsletter that's sent from the organization to employees. Internal newsletters are meant to be informative, engaging, and useful. In most cases, HR teams manage the process of planning and sending internal company newsletters.

With a web-based email builder tool like Publicate, anyone can take control of the process as it's made as simple as can be. Publicate features an array of over 200+ professionally designed templates to choose from and drag-and-drop functionality to make no-code necessary customizations. 
Along with the ease of creating your next internal company newsletter, Publicate also provides you with actionable insights to help you improve your newsletter's success and boost engagement with analytics. 
What is the Purpose of an Internal Company Newsletter?   
At first, having to create an internal company newsletter may seem like an added task on your list of things to do, but when you realize the plenty of benefits and reasons to implement one, you'll quickly see the value of creating and sending them. Plus with an email builder you can create one fast without coders or designers and choose from many professional designed templates.  

An internal company newsletter can help to:
1. Improve/Sustain Company Culture
You can use an internal company newsletter to promote company-wide events, corporate values and milestones, and keep everyone on the same page. Sharing this type of information can help showcase your company in its best light and encourage a communicative, integrated, and knowledgeable workforce. 
2. Inform Your Employees
An internal company newsletter can keep everyone on the same page. You can use it to send out process and policy updates, share news of upcoming holiday closures, or any other necessary information. Along with sharing information, you can use an internal company newsletter to solicit feedback from employees so that you have more insights about their challenges, desires, and sentiments about the company. 
3. Boost Engagement Levels
Informed employees tend to be more engaged and motivated employees. They are able to see how their day-to-day activities impact the organization and may feel more inclined to exert their maximum effort to accomplish goals. 
4. Strengthen Collaboration 
You can also use an internal company newsletter to update departments about what fellow departments are working on. This way, everyone can understand more about their colleagues' goals and be able to lend a hand wherever they can add value. 
What to Include in an Internal Company Newsletter?   
With a blank slate in front of you, the possibilities are endless for what you can create. Or, you can make use of an internal company newsletter template (such as those offered by Publicate) so that you'll have an outline, so to speak, of what to include and how to format your newsletter. 
Either way, there are some crucial elements to include when designing an effective internal company newsletter. These are:
1. A Strong Subject Line
Your subject line is your introduction and preface to your audience as to what the newsletter encompasses. When they are digging through hundreds or thousands of emails, you'll want yours to stand out! It's best to create subject lines that are short and to-the-point, as well as entertaining or funny. 
2. Useful Content 
Try to incorporate storytelling techniques to keep your readers engaged and interested. This starts with having an informal and conversational tone. 
You want it to feel like your employees are reading from a magazine they love or an email from somewhere they've personally chosen to subscribe to. If you have something relatively "dry" to share, consider mixing content by adding something engaging or fun to the mix. 
3. Company Branding 
While your internal company newsletter will land in the inbox of your employees' email provider, you certainly don't want it to look like "just another email." It's important to use your company's branding so it is immediately recognized as internal and also so it reflects your company's image. 
An email builder like Publicate makes this easy and basically automates this aspect. You can save your brand kit and saved styles within the email builder, so every time you create a new email from a template or from scratch, you can implement your brand styles. 
4. Call to Action 
What next step do you want your employees to take after reading the information in your internal company newsletter? Whatever it may be, include clear call-to-action buttons to lead them there. For example, it could be to "Read More," "RSVP," "Sign Up," "Take the Survey," etc. 
How to Create an Internal Company Newsletter?   
When you have your content ideas in mind, you're one step closer to executing upon your internal company newsletter. An internal newsletter template provides you with the structure, but you ultimately have the freedom to input whatever message is fitting. 
Here are some best practices to follow when crafting your newsletter's content:

1. Be Concise
Try to keep your copy light. Ever heard of "TLDR (too long didn't read)?" Huge blocks of heavy copy tend to be overlooked. Use large headlines to guide your reader's eyes to the main topic of each copy section. This way, they can skim the page and see what content calls to them and is most relevant. 

2. Personalize the Message 
Whenever possible, try to personalize newsletters. Personalization can come from including merge tags that address employees by name. This is especially useful when you're incorporating messages from the CEO and leadership. 

3. Focus on Tone
Write as you would speak to an employee. Be conversational, friendly, and direct. It's easier to read conversation and informal writing over formal writing in emails. This is especially true of beautifully designed newsletters. They're meant to stand out from business writing and the other types of emails that your employees are likely sifting through in their inbox. 

What are Internal Company Newsletter Ideas?   

Ready for some hr newsletter ideas and internal newsletter examples to get you inspired and ready to create your own? Consider the following:
1. Company Events 
Hosting an upcoming company event such as a webinar, game night, happy hour, or training course? Make sure that your employees are aware of the event so that they can sign up and participate! An internal company newsletter can be dedicated entirely to events. 
Event-based newsletter templates provide employees with the necessary details to get involved, and you can also link your call-to-action button to sign up or RSVP. 
2. Staff Recognition
If you have a stellar employee on your team who just surpassed a milestone, give them some love! You can use your internal company newsletter to highlight team members who are doing a great job. This kind of social recognition is a wonderful and effective way to recognize employees and keep them motivated to continue performing at their best. 
3. Company Updates 
Make sure that everyone knows what's happening from a business perspective by sharing company updates in your next newsletter. This could include new policies, goals, or upcoming projects. If you've gotten any media attention for what you've been up to, consider creating a curated content newsletter by sharing what's already been published online. 
A newsletter tool like Publicate makes it easy to turn curated content into a newsletter whether it be from an online source or by uploading your own files (i.e. Docs, PDFs, PPTS, Images or Videos etc). 
4. Industry News 
Keep your employees informed about what's happening within your company's industry so that they can be at the top of their game. By knowing the competitive landscape or updated regulations, employees can do their jobs better. They may also gain inspiration from what's happening around them to solve problems more creatively and come up with new ideas for your business. 
Want more employee newsletter examples and inspiration? Check out this list stacked with 25 internal communications newsletter ideas. 
How to Choose the Best Internal Company Newsletter Name?   

Along with branding your internal company newsletter to ensure it stands apart, you can also give it a name. This is often harder than creating the newsletter itself. But, have no fear, here's how you can make it simple:
Consider the type of content you'll be sharing 
Take into account your company's brand voice and style 
Remember that less is more 
You can choose names that are: concept-driven, informative, employee-centered, brand-centered, or based on the frequency at which you'll be sending your internal communications. 
How to Make an Internal Newsletter Engaging?   

With so many options available as to what you can include in an internal company newsletter, how do you make it engaging? 
Be sure to:
Blend copy with visuals (Publicate grants you with access to royalty-free photos, and a powerful content library where you can upload all types of multimedia content like photos, GIFs, audio, files, and videos) 
Incorporate your employees' feedback 
Keep your design on-brand 
Schedule delivery with consistency 
With an email builder like Publicate by your side, you can plan your internal company newsletters in advance or create them on-the-fly when something comes up. This is because the visual drag-and-drop editor and templates make it seamless to design professional emails in no time. 
The powerful email builder allows you to upload assets, edit images within the editor (or outside of it, if you prefer), and scrape content so you can do everything without needing coders or designers. 
Then, when you're ready to send your internal company newsletter to your entire organization or specific departments, you can export your creation to the email service provider of your choice (like Gmail or Outlook) or to your favorite communication tools to blast it out.
Internal Company Newsletters Made Easy 

With an internal company newsletter, you can prioritize your employees and showcase that they are important to your business. You can use an internal company newsletter for a variety of purposes, and ultimately, it's a great way to keep everyone informed. 
An email builder like Publicate makes it as simple as ever to design and send out your internal company newsletters with templates, the drag-and-drop editor, and integrations. You can also see exactly how your newsletter performs with analytics. Interested to see Publicate in action? We invite you to start your free trial today!