Email newsletters can be used for a variety of purposes. From sharing internal communications to achieving marketing strategies, you may find yourself wanting to know how to create HTML email.

If you've searched for how to create HTML in Gmail or how to create HTML email in Outlook, then you're already aware of the many nuances of HTML emails. In this guide, we'll share how to create a simple HTML email template.

We will also share how using an email builder could save you time while achieving the same goals (but without the need for any code)!

Guide Index
How to Create HTML Email?
When approaching HTML emails, you have two main options. The first is to code it yourself, either entirely or some parts. In this case, you obviously need to know a thing or two about HTML coding. Once you create the email, you'll import HTML files to your desired email service provider to send it out.

1. Find an HTML Template Online

You can either start with a free HTML email template found on the web or start from zero. Here is a useful resource if you choose to go down the route of creating the HTML email with the knowledge of code. 

2. Use an HTML Email Builder

Secondly, you can utilize a web-based HTML email builder like Publicate. Publicate gives you access to hundreds of existing professional email templates that can be adjusted and customized as you see fit. 

If you choose to customize using HTML, all the power to you! If you'd rather use the drag-and-drop interface, you can adjust emails without knowing anything about coding. 

A tool like Publicate makes it seamless to create, publish, and share your beautiful and impactful emails without having to hire a graphic designer or coder. Once you have your email ready to go, you have options for distribution. 

You can share it within your internal communications software, messaging apps like Slack, or export it easily to your existing email service provider like Gmail and Outlook to get it out to the world. 

What are HTML Email Best Practices?       
When you create HTML email, there are several best practices to pay attention to. These best practices will help to ensure that your audience receives your email as you expect them to. 

1. Screen Size Responsiveness

Since the majority of emails are read on mobile devices, there's a lot of different screen sizes that your readers will open your email on. With this in mind, responsiveness tends to be one of the most important considerations when designing HTML emails. 

A responsive email adjusts based on the dimensions of the screen that it's opened on. There's coding that goes into making that possible when you are creating an HTML email. Or, if you choose to use an email builder, select one that automatically provides you with responsive email templates (like a tool like Publicate does). 

Along with the width of the email, keep in mind the small details, too, like call-to-action buttons. You may be tempted to hyperlink in line with your text, but that's not so easy to click on a handheld device. Instead, buttons are easier to tap on small screens. All of these considerations are part of the user experience, which you want to optimize for engagement. 

2. Consider Styling Across Different Email Platforms

There's more than just screen sizes to consider. Your readers will be opening your email using different email service providers, like Apple Mail, Gmail, and Outlook. Did you know that your HTML code can render differently across all of these email clients? 

If you didn't know before, now you do. So, how do you adjust for that? A few things that can help is using only web-based fonts, using tables for styling and inline CSS, and making sure that you host any images on a public server. Additionally, in the event that images don't automatically download, always add alt text, which is text used to describe what is being displayed in the image. 

3. Optimize HTML Email Load Times

These days, people are always switching between apps and tasks. With the amount of content creation and distribution, attention has become the number one commodity. In an effort to capture your reader's attention, you don't want a slow-loading email that they'll click out of if they have to wait too long. 

A few ways to optimize your email's load time is: minimize the use of images (they take longer to load), use web fonts, and keep your messages focused and simple. The more content you add, the more bandwidth is needed to load, so try your best to keep your emails centered around a single objective. 

4. Prepare for Inconsistencies

Since there are so many variables that affect the end-user experience of opening an email, you may not be able to cover them all. But, you can plan for the worst and prepare to accomplish the best. Start by creating a plain text version of your email. 

This is an identical email but without the frills and only the text. If an HTML email takes too long to load, the recipient can look for a plain text alternative which can load more speedily. Another idea is to create a webpage version of your email. This gives the user the option to view your designed email as a web page. 
5. Test Your Emails

As always, test your email before sending it out to a mass list. You can test your email along the way to nip issues in the bud as you spot them. Another benefit of using an email builder for your HTML emails is that you can test them with in-app testing capabilities. 

As you can see, there's a lot to think about when it comes to creating a successful HTML email. Instead of having to check all these boxes, you can use an email builder like Publicate that is already equipped with templates that fulfill these best practices and integrate with your content technology stack. 

With access to customizable professional templates, you can focus all your time on the content and no need to worry about coding, designers, or testing.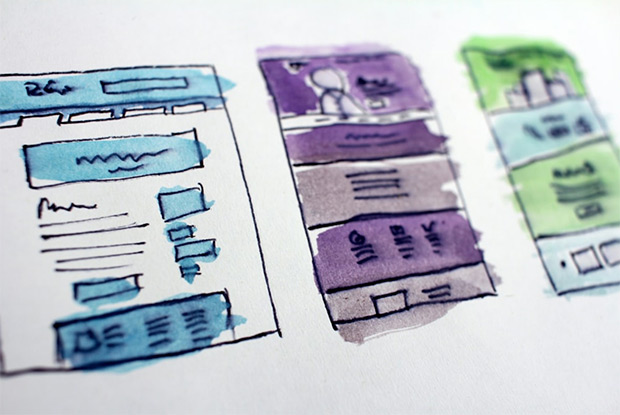 Picture source Unsplash
How to Create HTML Email Templates?   
To create HTML email templates from scratch using code, you can break it down into sections. You'll start the template using an HTML doctype.  

Check out this resource for the specifics about how to start off your HTML email structure with considerations like rendering across different email clients. 

After setting the foundations, you'll create:

The body and main table
The HTML email structure and header
The content area
Style the email template footer
Style the text
Test your email 
While this provides you with just the skeleton of the email, you'll have to add all the coding in each section if you choose to do so manually. 

If you're looking for an easier and faster way to get the same (or possibly better) outcomes, you can use an email builder like Publicate with its wide range of pre-existing templates that have already covered all these bases. 
What are the Best Free Email Templates?       
It's clear that to create HTML email, you need time, patience, and coding skills. 
But, if you want to create HTML emails without having to code anything at all, you can use some of these best free email templates and builders. 

Publicate is a web-based email builder trusted by thousands of companies and works with your favorite email service providers, including Yahoo Mail, Mailchimp, Mac Mail, Outlook, Hubspot, Gmail, and more. 
Publicate can save you lots of time (and in turn, money) without sacrificing the design of your emails. The email builder is visual and works with drag-and-drop functionality so you can grab whatever type of dynamic content blocks you want and fully customize an existing email template. 
You can search over 2 million royalty-free images and edit them within the email builder to fit your email design. 

Along with easily exporting emails to your chosen email provider or communication or social media app, you gain access to analytics and actionable insights. This way, you can always see how your email campaign is performing to boost your success. 

The best part is you don't need any coders or designers to create and send professional emails so you can just focus on the content.

Hubspot is a marketing and CRM platform that has an email builder functionality. The software allows you to automate email campaigns and leverage data for actionable decision-making. 

While Hubspot can be a powerful email tool, it isn't dedicated solely to email. It offers drag-and-drop functionality but if you're looking for a tool for email building only, Hubspot may be overkill. 

Bee is a drag-and-drop email builder to help you design mobile responsive emails and landing pages. Like Publicate, BEEfree integrates with many existing email providers for distribution. 

BEE offers some templates for free, while others are only accessible once you sign up for a BEE Pro account. The BEE Pro plans begin at $15/month for freelancers, and rise to $30/month for a team, and $120/month for an agency. 

Closing Thoughts
Knowing how to code an HTML email comes along with its fair share of intricacies. It's a powerful skill to have, but not every team has a developer, coder, or designer on hand to do so. 

Instead, an email builder makes it possible to create HTML email in minutes rather than hours or days without any expert knowledge. With existing templates to choose from, drag-and-drop functionality, and the ability to export to your chosen email service providers, tools like Publicate are revolutionizing the world of email content creation, design, and distribution.