To code your email signature or not to code your email signature – that is the question. Chances are you don't want to get bogged down using HTML for email signature creation from scratch. It's time consuming, and of course, requires an understanding of HTML. Instead, you can use an HTML email signature generator. 
We'll share what you need to know in this article so you can create your very own email signature by using an email signature template rather than a blank slate. 
Guide Index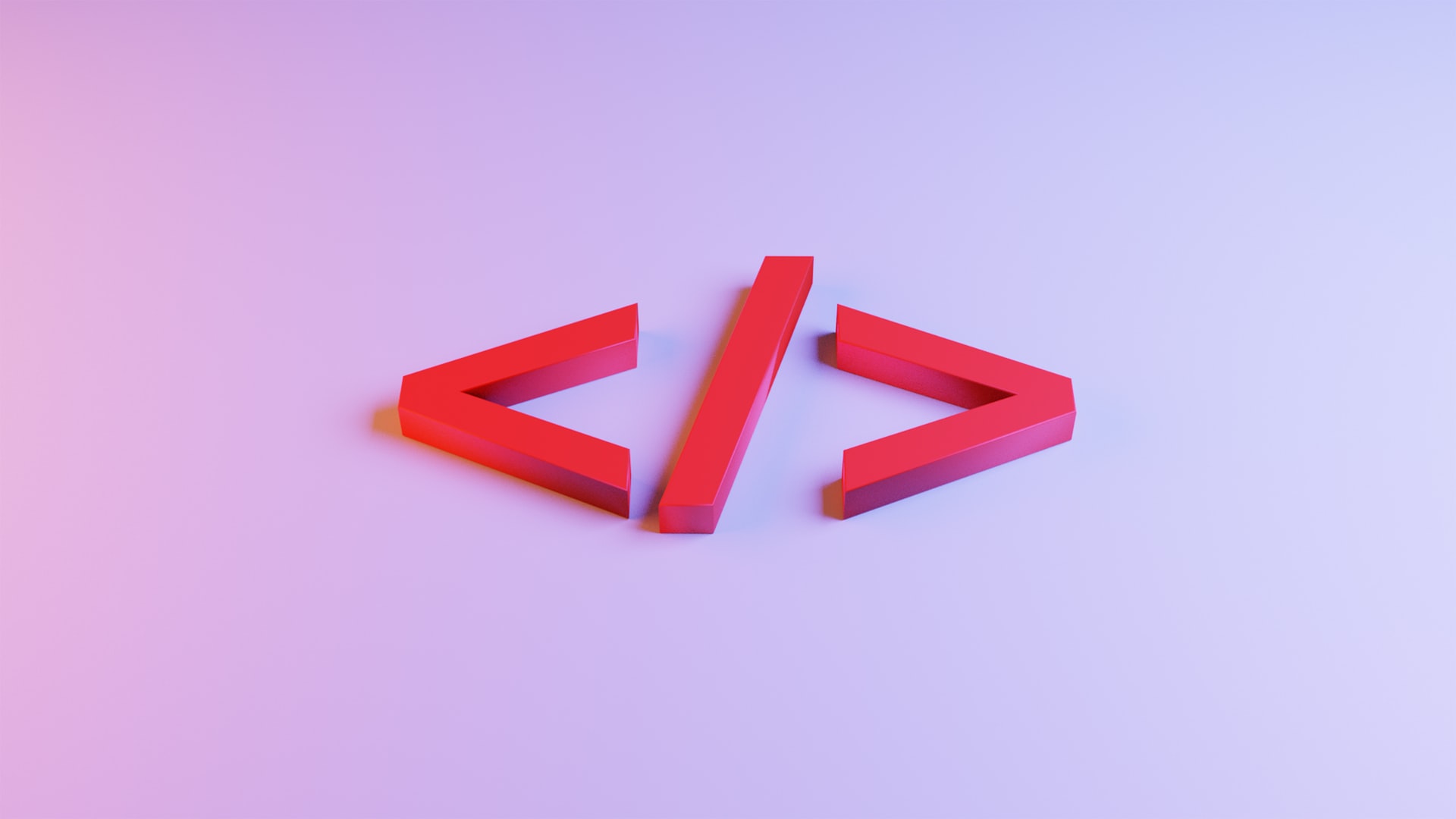 Photo from Unsplash

What is an HTML Email Signature?
HTML stands for Hypertext Markup Language. An email signature is a sign-off at the end of your email that includes important information, like your name, contact information, job title, amongst other identifiers.
An HTML email signature is different from plain text that you are using for your email body. 
While technically all email signatures are displayed in HTML since major email providers follow the language for structure, the term tends to be used for email signatures that contain images, complex visual designs, and bold formats. 
These email signatures are eye-catching and recognizable, which make them a great branding and marketing tool. 
Using HTML for email signature design opens the door to more possibilities than using plain text. You can display images in various sizes, colors, shapes, and include clickable links. 
What are the Benefits of Using an HTML Email Signature Builder?
Rather than having to go through multiple steps to generate and deploy HTML for email signature needs, you can utilize an HTML email signature builder like Publicate. 
With Publicate, you can access a variety of professional email signature templates that you then get to customize according to your own brand and vision. Customization requires no code. Rather, you simply use the drag and drop tool and visual editor to design your personalized email signature to perfection. 
Once you're ready to implement it across your emails, you can easily export it to your email service provider that you already use. It's really as simple as that! If you find yourself wanting to edit the email signature or add a new clickable banner or marketing tool, you can do so in just seconds. 
When converting email signatures to HTML using an HTML email signature builder, you can rest assured in knowing that it will render how you expect it to across your recipients' devices and email service providers. 
With a helpful tool like Publicate, you gain the benefit of:
Saving time 
Using a visual editor 
Exporting easily 
Having freedom to edit and adjust your email signature on the fly 
Boosting your level of professionalism
Increasing brand awareness
Best practice professionally designed templates 
Can You Use HTML in Gmail Signature?
While you can use HTML in your Gmail signature, you won't be able to edit your email signature directly within Gmail. Gmail is capable of incorporating HTML email signatures, however. You'll have to insert a complete HTML snippet.
Alternatively, if you use an email builder tool like Publicate to create your email signature, you can export it straight to Gmail using an integrated plugin, saving you time.
Can You Use HTML in Outlook Signature?
Like Gmail, you can use an HTML in your Outlook signature, but there's no direct way to develop your own HTML within the mail provider's editor. Instead, you'll have to create an empty placeholder signature and then replace the contents using an HTML signature that you've made elsewhere. 
Rather than having to go through multiple convoluted steps, trust us when we say it's much easier to use a third-party email builder tool like Publicate and then export your finalized email signature in your email provider seamlessly. 
How to Build an HTML Email Signature?
When you choose to use an HTML email signature builder like Publicate, the steps to build your own HTML email signature code becomes as easy as an email newsletter builder tool. In fact, they operate in the same way.
Here's what you'll want to do for your HTML for email signature process:  tool. In fact, they operate in the same way.
1. Start creating your signature
Consider what kind of email signature you want. Think about the elements you wish to include, as well as the layout. One of the best ways to determine the layout is to take a look at your logo. 
If you have a relatively tall and vertical logo, then you'll likely end up stacking more lines of information in your email signature. For wider logos, you can have a shorter email signature over all with less number of rows of information. 
Your email signature dimensions should not exceed 650 px wide or 150-200 px tall, as a matter of best practice. 
2. Choose a template
Once you have your general idea in mind, get started by browsing through the many professional templates. When you see one that catches your eye, select it to start making it your own using the full customizable drag and drop features.
The best part is all the templates follow best practice guidelines so you can rest assured knowing your template will be most effective.
3. Add your personal information
Use the text editor to add your personal information. Personal information that is crucial for an email signature includes: your full name, your job title, your contact information (i.e. office number, mobile number - optional, and fax number - optional). 
4. Add social icons
If your company has active social media accounts or you have social media accounts that are for professional purposes, you can add them into your HTML email signature as social media icons. 
This way, recipients have a way to connect with you and get to know you better via different platforms. Social media tends to be a great way to strengthen client relationships, as well as your brand image.
5. Customize your design
Continue by customizing your design with your brand identity in mind. While you wouldn't want to make it too colorful or crazy, it is a great idea to stick to your color palette and select at least 2 colors that contrast well with one another. 
Keep in mind that you'll also want to use legible fonts that will render across devices. Here's a useful resource for how to choose the best email signature fonts. 
6. Save your signature
Once your email signature looks good to go, be sure to save all changes. Your email signature will be stored in your account, so if you ever want to make any adjustments, you can do so in the editor without having to start over again.
7. Install your HTML Email Signature
Use integrated tools or plugins to export and install your HTML email signature in whatever email service provider you use. This way you can ensure your email signature looks exactly how you designed in your email service provider.If needed, add your industry disclaimer or required legal verbiage at the bottom of your email signature.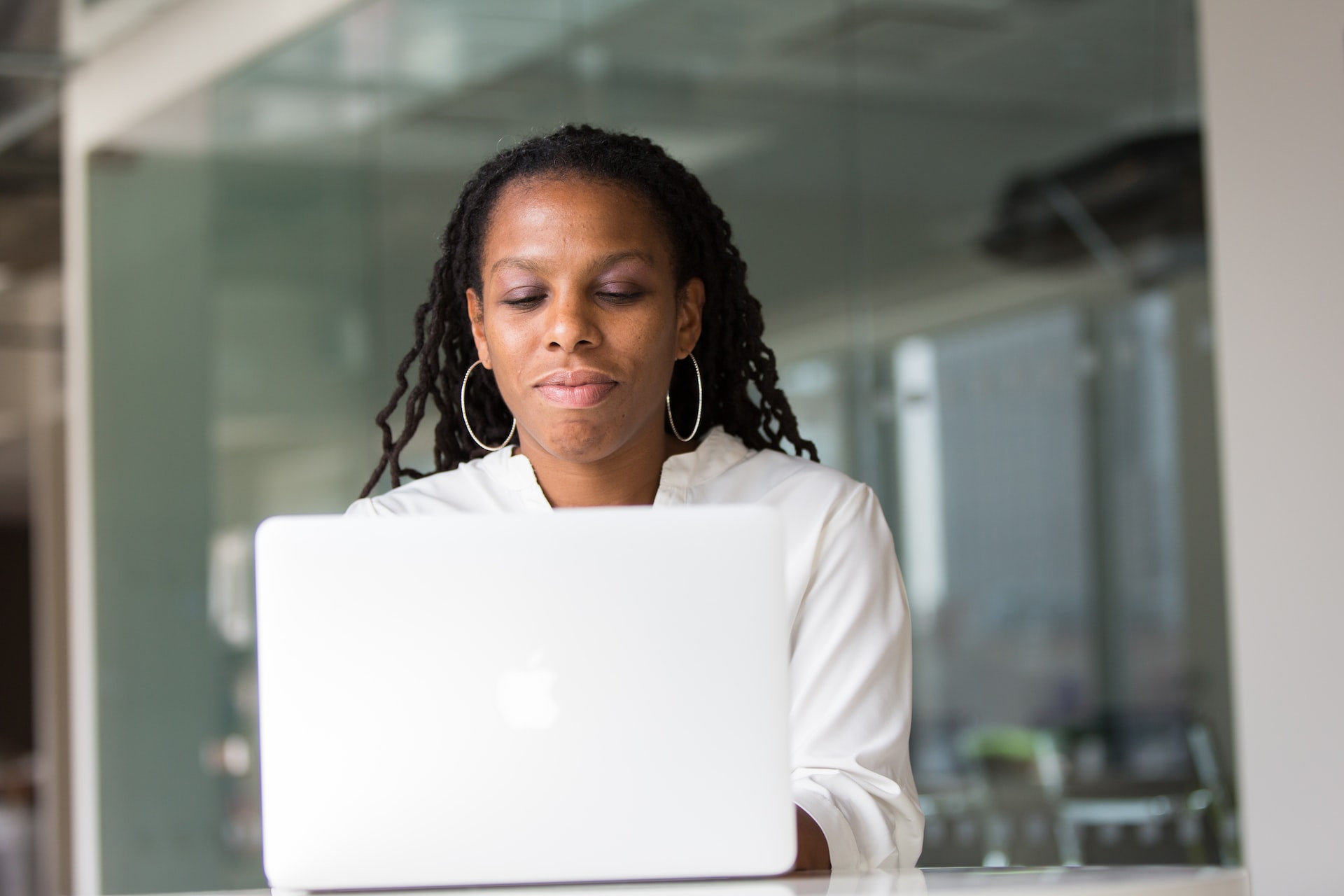 Photo from Unsplash

How to Improve an HTML Email Signature?
We shared a lot of information so far in this article. So, to keep you on track and reduce any potential overwhelm, here are some key takeaways worth remembering.
1. Include Basic Information
The main goal of an email signature is so that recipients can easily get in touch with you and/or can get to know who the sender is. Basic information like your name, phone number, and job title sets the scene and is necessary to make your email signature effective.
2. Use a Template Design
Using a professional template design removes the guesswork when it comes to how to size or how to code an HTML email signature for use. Templates are already structured and have the bones in place, so to speak. You get to save time and ensure best practices are met by making use of an email signature template design. 
3. Include CTAs
Last but not least, don't forget that your email signature is also a wonderful marketing tool! You can include CTAs, or call-to-actions, if you want recipients to take an action. 
This could be to read a recent blog, visit your site, schedule a call, or request a demo, for example. Any CTA promotes a recipient to be able to take the next step with your business, which will ultimately aid in growing your business! 
Wrap Up
When it comes to email signatures, using HTML for email signature has become the norm. That being said, there's no need to spend all your time figuring out how to code or implement your HTML email signature into your emails. 
The smartest way to go about it is to get started for free an HTML email builder like Publicate. While you're at it, you can also explore email newsletter templates! Your beautifully crafted and professional email signature awaits.