When you think of email marketing, you probably think of beautifully designed and mass marketing newsletters. This makes sense because email marketing is one of the most impactful and cost-effective methods to reap results. But, did you know that you can also maximize the "real estate" of your regular day-to-day emails and transform them into marketing channels with the use of a clickable email signature?
Unsure of how to create an email signature with impactful clickable links? We're going to share everything you need to know and connect you to the best email signature generator available. 
Guide Index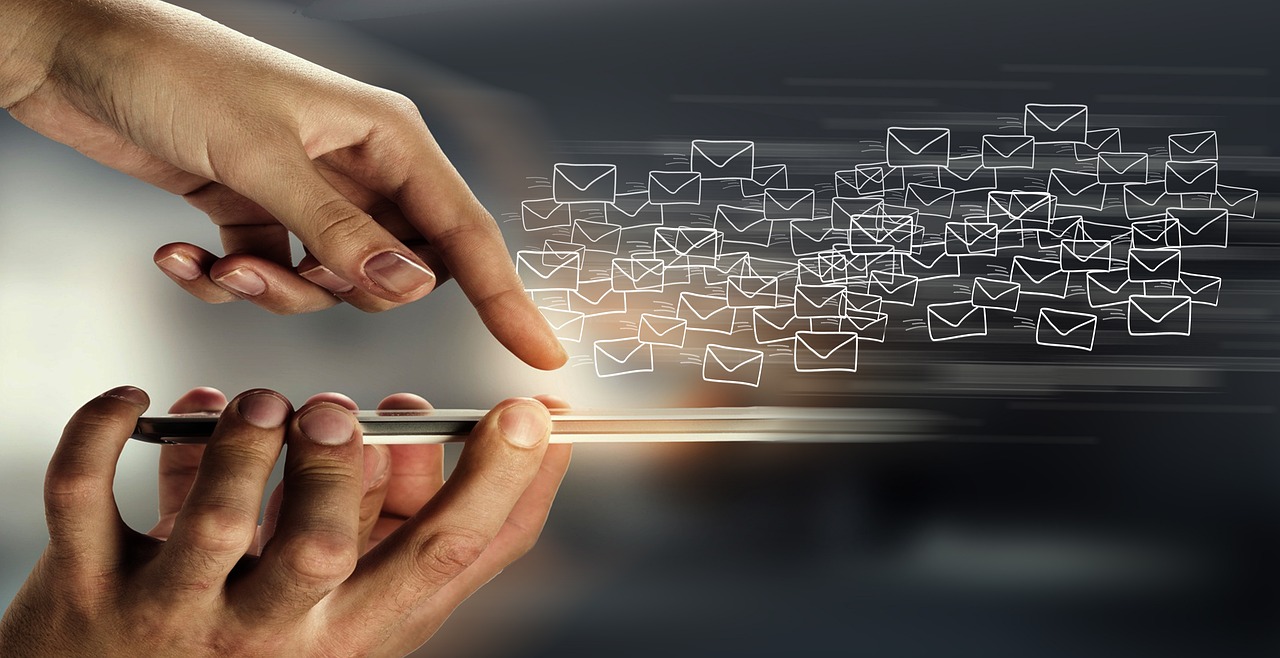 Photo from Pixabay

What is a Clickable Email Signature?   
A clickable email signature appears at the very end of an email below your email sign off. A clickable email signature appears like a banner. Its goal is to serve as a call-to-action (CTA) to lead recipients to take the desired next step. For example, it could be to plug content, push a new product, provide an offer, etc. 
It's intended to grab attention, so it should be visually appealing and look like a marketing asset. The great news is that with an email signature builder like Publicate, you can create a mobile friendly email signature that's clickable without the need for a graphic designer or coder. Simply choose from an array of templates, customize it how you see fit, and export it to your email service provider of choice. It really is that easy! 
What are the Benefits of a Clickable Email Signature?       
Perhaps the greatest benefit of a clickable email signature is that it costs nothing! It's a marketing tool that is an add-on to the email you would be sending otherwise. With a clickable email signature, you can promote whatever you want without added effort. 
Additionally, clickable email signatures help you to foster relationships with recipients. They guide your recipients into the buying cycle. They can be used at any stage of the customer journey, from sharing resources for new users/buyers to amplifying case studies or informing with pricing structures, to name a few. 
The options for how you choose to use a clickable email signature are endless. And, that's another great benefit of them! You can change them and update them as often as you see fit. With Publicate's email signature builder, it's as simple as updating text and adding new graphic elements (if you desire). Or, you can simply change the call-to-action button on the banner to switch up the message. 
How do I Make a Clickable Email Signature?       
Once you're ready to create your very own clickable email signature, you can choose between four ways of doing so. While the fastest and easiest way to do so is by using a signature generator, we're going to share each method so you can pick your way forward. 
1. Make a Simple Text Email Signature
Several email platforms have their own signature editor that can be used to create a text signature. While it's easy to implement, it doesn't have the wow factor of any design. it's just a string of text. 
2. Use a Signature Generator
Our favorite method is to use a signature generator like Publicate that allows you to fully customize and design your clickable email signature however you desire. 
You need zero coding or design knowledge to do so as you can use drag and drop to customize an array of aesthetically pleasing and professional looking templates.  that allows you to fully customize and design your clickable email signature however you desire. 
3. HTML Email Signatures
HTML email signatures can be created if you know HTML coding. While it's customizable, it can become time-consuming as you'll have to make sure that it renders properly across devices and email providers. 
4. Clickable Email Signature in Photoshop
If you are design and tech-savvy, you can design a clickable email signature with software like Photoshop. 
While you'll have full control, you will have to still hyperlink any images you create in your email signature editor. It also runs the risk of not rendering properly across platforms (as it will depend on how email providers render images). 
What are Examples of Clickable Email Signatures?       
Now that you know how to create a clickable email signature, let's talk about what you can make clickable as part of your email signature! There are six main elements that are worth making interactive for your recipient. These include:
1. Clickable Phone Number
There are triple the amount of mobile email views than desktop views. For this reason, you can make your phone number clickable and ease the journey for mobile recipients. By making your phone number clickable, a mobile user can simply (you guessed it) click on the phone number to initiate a call. 
You have the option to make the phone number clickable within your email signature or add an extra banner with a "Call now" CTA. 
2. Clickable Banner
Clickable image banners are a surefire way to grab attention. With a clickable banner, you can add whatever message or action you want. Within the banner, you can add a button so that users are aware it's clickable and understand the call-to-action that you intend for them to take. 
3. Clickable Email Address
This one can be a bit controversial. While you may feel inclined to make your email address clickable, the truth is that anyone can simply hit "reply" to your email, so there may be no reason to do so. Additionally, you're taking up space with information they already have. 
Alternatively, if you feel as though recipients will forward your email or you want people to be able to easily create an entirely new email chain with you, then a clickable email address could be worth exploring. 
4. Clickable Social Icons
To promote your social networks, you can add clickable social icons or URLs to your signature. It's recommended to use the icons rather than URLs to save space and because it looks cleaner. 
5. Clickable Buttons
Like banners, clickable buttons can serve direct recipients to take an intended action. We're not going to explain what a button is because you know. But, we will recommend keeping the buttons short and to-to-point. Ideas for buttons may be "Schedule a demo," or "Read my blog." 
6. Clickable Company Logo
Last but not least, it's best to include your company's logo in your email signature. When you do, you can make it link to your company's website, which is a great way for people to learn more about your business or access any other resource that they may need easily.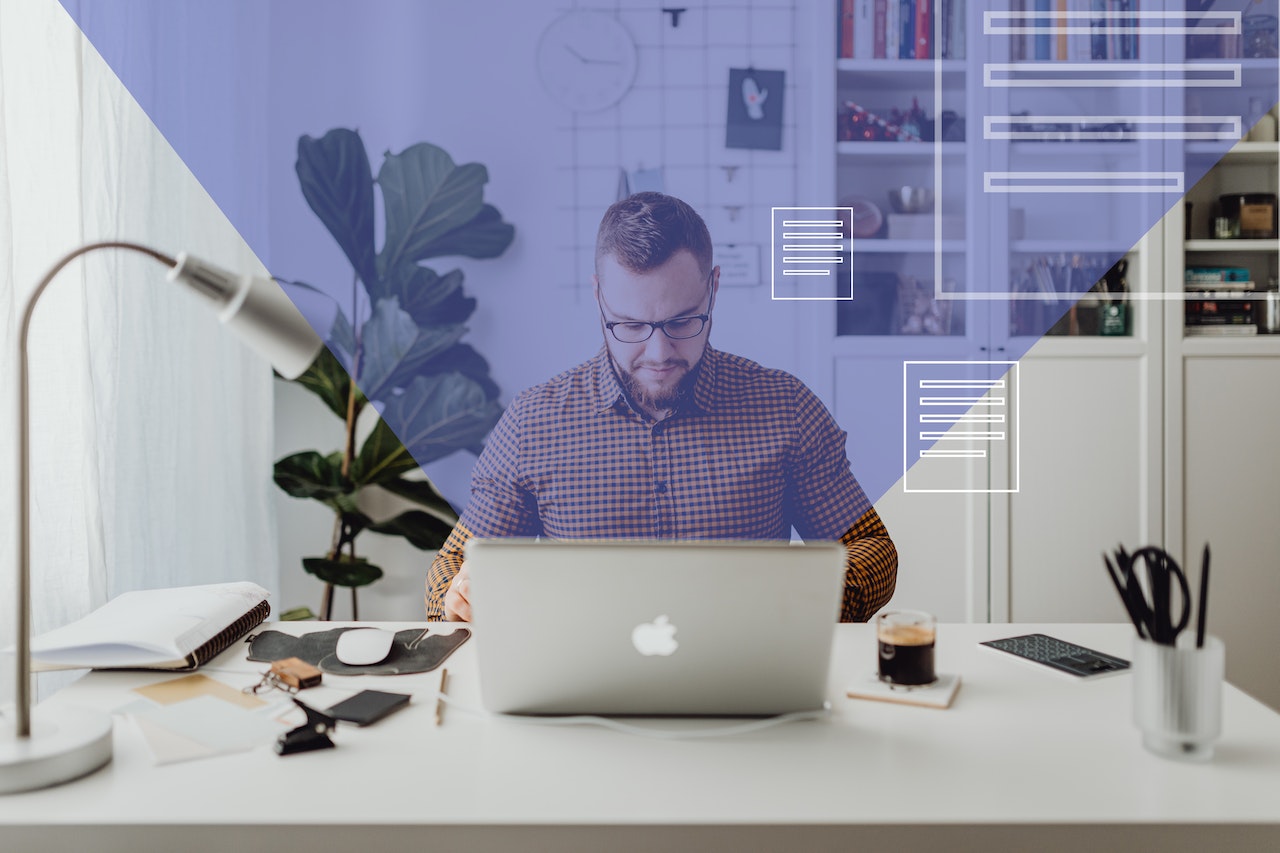 Photo from Pexels

What are Best Practices for High Converting Email Signatures?   
The notion of turning your email signature into a highly effective marketing tool is surely exciting. But, with the endless possibilities, you want to make sure that you don't go overboard with clickable elements that will end up being counter-productive for your intended goals. 
In an effort to make your clickable email signature as highly converting as it can be, keep in mind the following best practices:
1. Branding, First 
While an email signature builder like Publicate makes it simple to design your email signature however you want, you'll want to keep in mind your business' branding. Start with branding to narrow in your possibilities. This will include using any company colors, the company logo, company social media links,and the like. 
2. Limit the Clicks
Making everything clickable in an email signature is like adding ten call-to-action buttons at the end of a blog post. It's more confusing than helpful and will likely have the opposite effect than what you want. So, try to choose 1 to 2 clickable features so that you don't overwhelm your recipients. 
3. Direct Wisely
When you add a clickable link or button to your email signature, be sure to direct traffic to a highly-converting landing page or website. If your website isn't ready or branded enough, then hold off on sending recipients there as you want to be able to put your best foot forward. 
4. Make it Obvious 
If links are in plain text, then they should be underlined so readers are aware it's a clickable link. Similarly, if you include clickable images or banners, be sure to have a call-to-action button as part of the imagery so that recipients know it's meant to be clicked. 
5. Keep it Simple
When designing your clickable email signature, be sure to choose fonts that are easy to read. Don't get too wild with fonts because different people will be reading emails on different screen sizes, so it should appear legible. For more on choosing email signature fonts, check out this guide. 
It Pays to Click!
There's truly no downside to having a clickable email signature. In fact, you reap the benefit of an added marketing tool with no extra cost. And, when you use an email signature builder like Publicate, there's no extra effort required to design and implement the email signature of your dreams. 
With many customizable templates to choose from, drag-and-drop editing functionality, inline image editing, and easy exporting to your email service provider, you can add, adjust, and replace your clickable email signature as often as you'd like. Try it for yourself!