An email signature is an effective marketing tool that can help you to put your best foot forward. When it comes to creating an email signature, there are a lot of details to consider – from layout, to colors, to the  font choice and font size. To make it easy on you, we're going to share the best email signature font options and how using the best email signature generator can remove all the guesswork from the creation process. 
Guide Index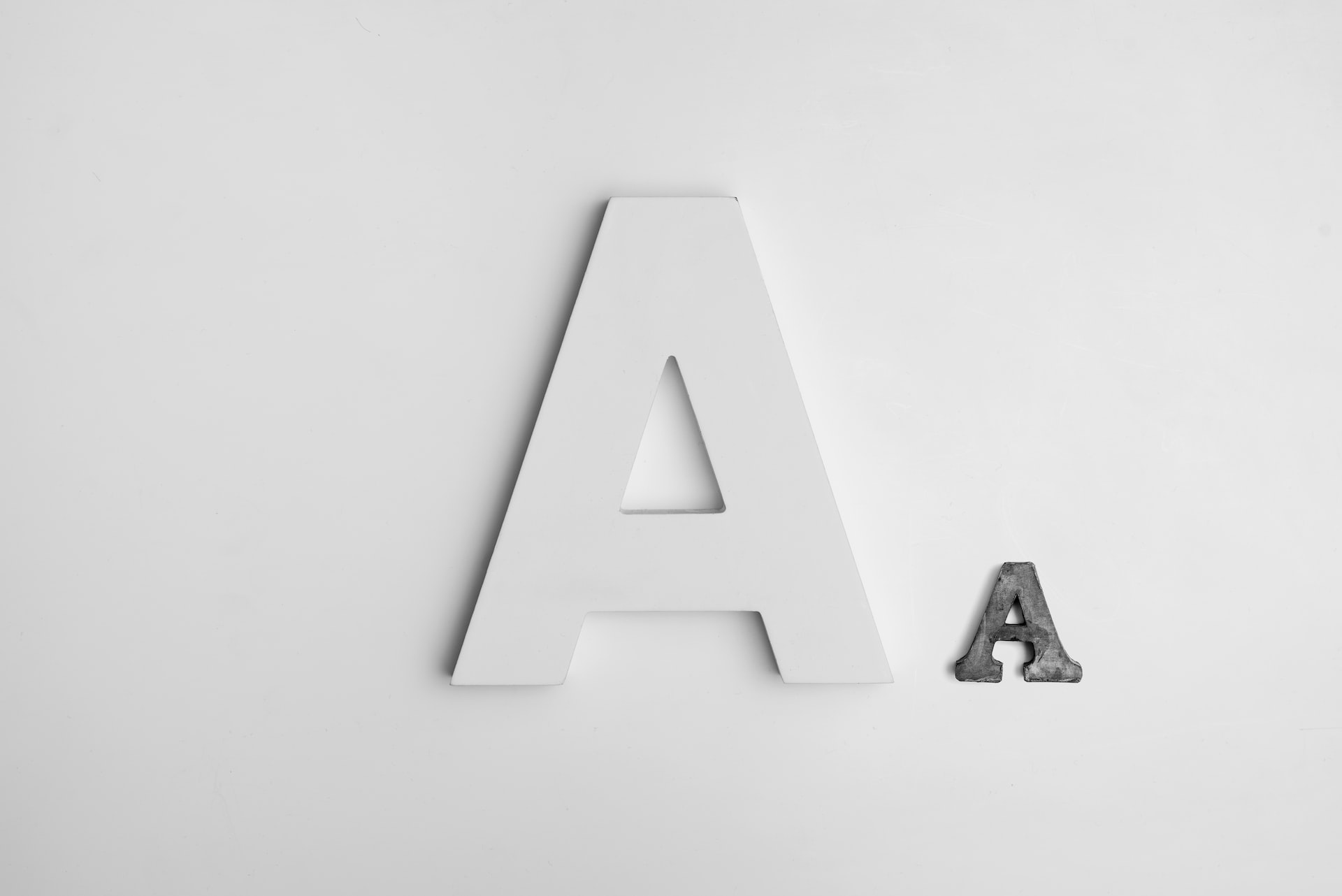 Photo from Unsplash

Why is Email Signature Font Important?        
When you create printed marketing materials, design email newsletters, or even send an email, everything that a customer or client sees will appear in the font that you choose. 
There are reasons why the right email font is going to make a major impact on your email signature. 
Some of these reasons include:
Maximize Time: It can take people twice the amount of time to read fancy fonts. Since your recipients are already dealing with an influx of emails on a daily, you don't want to take up more time than you have to. The best email signature font can help to save their time. 
Increase Conversions: For email signatures that include a call-to-action, the goal is to have recipients take the intended action. This means that the font you choose, as well as its size, could dictate whether or not someone clicks on the call-to-action.
Impacts Judgment: Fonts affect a reader's emotions, so the font you choose can make the difference between the recipient who will "Schedule a call" or "Read the blog" versus those who won't. 
What are the Best Email Signature Fonts?   
Have no fear, we've compiled the following list of some of the best email signature font options you can choose from. The reasons why these fonts made the cut are because they are easy to read, available across most devices (including mobile devices), and not overly decorative. 
Arial
Verdana
Courier New 
Helvetica
Times New Roman
Trebuchet MS
Palatino
Lucida
Tahoma
Georgia
You can also feel free to mix up to two fonts when creating an email signature. The reason for this would be to have certain information stand out, by way of font and/or font size. An email signature builder tool like Publicate provides you with an array of proffessional email signature templates to choose from. 
This way, you can have your email signature design ready to go. To customize it how you like, you can adjust fonts such as these listed above to create the look you desire. provides you with an array of proffessional email signature templates to choose from. 
What is the Risk of Choosing the Wrong Email Signature Font?
It may seem easy to overlook, but an email signature font is a major deal. Before we get down into the details, let's touch on the importance of your email signature font. 
Some fonts are going to be the wrong choice, and here's why:
If you choose a font that isn't web-safe, it may not display at all across certain email service providers. When this happens, the email will render with a default font that could completely destroy the design you've spent time to set up. 
If you choose a font that isn't easy to read, it will be as if the information that appears in your email signature doesn't exist because recipients will overlook it.
Fonts that are too fancy, childish, or even stylish can create the opposite effect you want and deter from your level of professionalism. 
How to Choose the Best Email Signature Font?   
Choosing the best email font comes down to a few factors that we will call the 3 P's: psychology, practicality, and your own personal preference. 
You may start to wonder, "What font is the most attractive?" but you won't want to get too carried away and lose sight of practicality. 
1. Practicality 
This means that you font will be:
Legible - easy to read 
Web-safe - will render across browsers, operating systems, and devices. These are fonts that are already pre-installed on software and hardware. 
2. Psychology
Here's what you should know:
The styling of fonts is referred to as typography. There are certain fonts that can affect a recipient differently. For example, readers could describe fonts as "mature" or "stable" or "playful" and "childish." 
How a reader interprets your font can affect how they feel about your brand, your call-to-action, and even how much they trust your business. 
3. Personal Preference 
This really matters! While your brand or business may already have its font set, the way you choose to lay out and combine fonts may be up to you! Publicate's templates make it easy to drag-and-drop email signature components and try different fonts to find the look you want. 
What Email Signature Fonts Should You Avoid?   
While you may be tempted to get ultra creative with your email signature or download "fancy fonts," there are truly some fonts in which the form won't fit the function. 
When choosing email signature fonts, avoid the following:
1. Handwritten fonts:
You may want to try a personal touch and incorporate hand-written fonts. However, handwritten fonts are unlikely to be web-safe. So, they won't appear as you see it when designing your email signature. This can detract from the recipient's experience and even backfire if the email renders poorly on their end. 
2. Multiple fonts: 
As we mentioned before, you may be tempted to mix-and-match email fonts. Try to limit the amount of fonts in an email signature to no more than two so that it doesn't get too busy or complicated. 
3. Legibility: 
Prioritize legibility of fonts. If a reader can't read or decipher letters or numbers in your email signature, then it might as well not even be part of your email. That's why the ten fonts listed above are included in this article – they are all easy to read! 
Some examples of fonts to avoid include:
Jeepers
Barbara
Cheque
Lobster
Andelina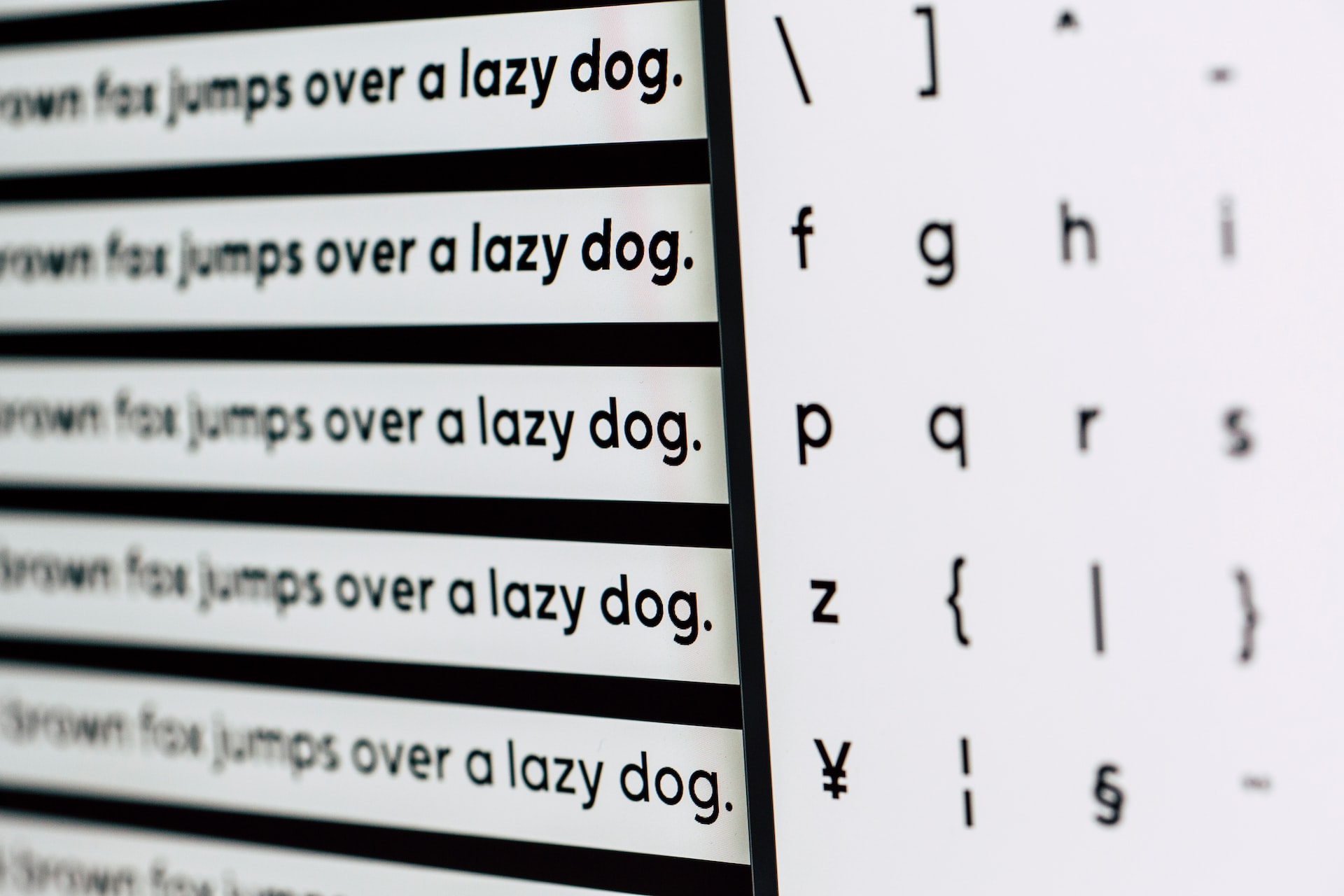 Photo from Unsplash

How to Choose the Best Email Signature Font Size?   
Once you have chosen the best email signature font for your needs, it's time to talk about the best font size for email signatures. The recommended email signature font size is anywhere between 10px and 12 px. 
If it's larger, it'll stand out too much and become distracting. If it's smaller, it will be hard to read and overlooked. 
When you design an email signature in an email signature generator like Publicate, you'll be able to try out different sizes directly in the web-based builder. This way, you can see what size works well with the font of your choice. 
You can then easily export your email signature to your email service provider, and see how it shows up in your emails before you hit "send." If you have to adjust font sizes, simply do so in a tool like Publicate and export your email signature again. 
What are Email Signature Font Best Practices?   
Now that you know the ins and outs of how to choose the best email signature font, we're ready to close out with best practices for you to take with you as you start creating (or updating) your very own email signature.
1. Experiment with Size 
Play around with font sizes to see what looks best and works best in your emails. While we recommend sticking between 10px and 12px, you may be able to use 13px or 14px. This is especially true if you're writing to visually impaired recipients. 
2. Remain Consistent
It looks nice to use the same email signature fonts as you use for your body copy in your email. When you mix too many fonts, it begins to look chaotic. 
3. Choose Colors
Fonts and font sizes go together with font colors. We recommend sticking to two or less colors in an email signature. Additionally, it's best to use darker fonts as they are easier to read. If your brand has bright colors as part of its palette, you can incorporate the colors in the logo and/or in the larger items of your signature (such as your name).
Final Words
The decision of choosing the best email signature font doesn't have to be daunting. You now know everything that is important to consider when choosing your own email signature font.  like Publicate and explore our library of templates. 
You can always use an email signature builder like Publicate to design your very own email signature, with fonts included! All of Publicate's templates include email signature best practices already, so you'll have everything you need ready to go. All you need to do is get to creating.