Ding! Another email notification appears. The chances are high you've either sent or received an email in Gmail today because it's the most popular email platform (with over 1.8 billion users globally). So, there's a good reason why you'd want to know how to create email newsletter in Gmail to reach your employees and/or customers. 

We're here to share how to use Publicate's newsletter templates to design beautiful and professional emails that can be sent using Gmail. 

Guide Index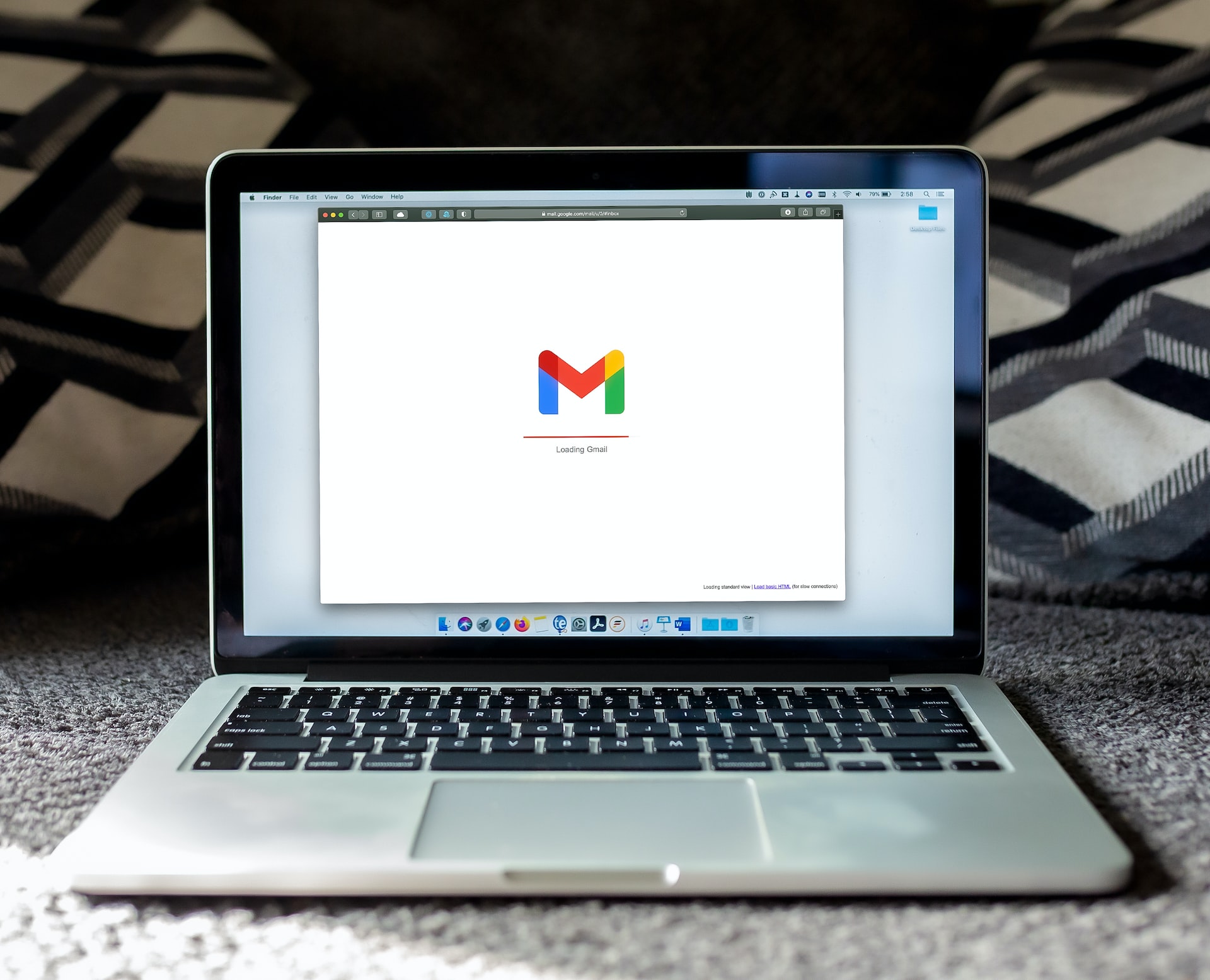 Picture by Solen Feyissa from Unsplash

How to Create a Newsletter with Docs and Gmail?   
If you have yet to use a web-based email builder like Publicate for free newsletter templates, then you may have been using alternative options like Google Docs as part of the process. 

In Google Docs, you can access the Template Gallery, where you'll find 3 newsletter templates to choose from. Then, you can edit the document and add your own text. 

If you then want to be able to send this as a newsletter, you'll have to get an add on. To do so, click on "Add-Ons" in your toolbar, then "Get Add-Ons" and search for "mail merge." 

Setting up your email newsletter may seem straightforward using Google Docs, but the limitations quickly arise when you want to get it looking right and when it comes to sending it out, as you'll see below. 
How to Send a Newsletter with Gmail?   
Once your newsletter is created, then you have to figure out how to send it in Gmail! From Google Docs, you'll need to copy and paste your message into a new email composition. 

To do so, click on: Edit > Select All > Copy 
Then, go to Gmail, and choose to "Compose" an email. Then, you can paste your newsletter from your clipboard. 
When doing so, you may see that your formatting is off. You also may not be sure whether or not the email will render as you see it now in your recipients' inboxes. We'll touch on more limitations of this method in the next section. 

Alternatively, you can create an email newsletter in the email body of a Gmail composition. However, this won't be beautifully designed because Gmail doesn't support creating a HTML email. This is why the extra step of using Google Docs is necessary. 

What are the Limitations of Sending a Newsletter with Gmail?      
While Gmail is a popular email provider and tool, it's not intended for email newsletter creation by design. It can support email newsletter sends, but as you can see from the above processes, you will need to leverage third-party tools to create aesthetically pleasing newsletters. 

That's where Publicate comes in. Publicate's web-based email builder offers pre-built templates and direct integrations with Gmail to export and send your creations without hassle. We'll touch more on this in detail shortly. 

If you choose not to use an email builder and prefer instead to design a newsletter directly within Gmail you will face many design limitations. Here's why:

1. Lack of HTML 
HTML newsletters are the preferred type of newsletters to send for many reasons. For starters, they display your desired format across device types so that the user experience is uncompromised. 
Additionally, you are able to add images and rich media elements with HTML. If you try to create your email newsletter in Gmail from the start, you forgo the opportunity to use HTML (unless you use newsletter design software like Publicate, for example). 
A plain text email newsletter is unlikely to garner the same level of engagement as a beautifully designed HTML newsletter.
2. Lack of Personalization 
One of the most important aspects of newsletters is the ability to personalize them. Your employees and customers don't want to just feel like another number or metric. 
That's why marketers and email senders place a high value on the ability to address their recipients by name. Building your email in Gmail directly prevents you from doing so. 
3. Sender Reputation 
Email users have a sender reputation score that is attached to the domain and email user's authority. Every time you don't adhere to newsletter best practices, you are increasing your chances of damaging your sender score. 
A low sender score can harm your email activities and abilities, leading to higher bounce rates and lower delivery rates. It's vital to protect your email sender score so that you can continue to send mass emails and ensure that they hit your subscribers' inboxes. 
How to Create a Newsletter using Third Party Apps?   
Phew! The limitations of Gmail can be scary. 

But, have no fear because there are solutions like Publicate that are purposefully designed to overcome the hurdles of using email providers for mass newsletters. Publicate makes the answer of how to create an email newsletter in Gmail simple! 
A newsletter solution like Publicate is a web-based email builder (and much more). The tool enables you to build catchy and professional newsletters seamlessly. You can access email newsletter examples and choose from an array of templates. 
This saves you time and resources because you no longer need a tech-savvy professional or graphic designer to be involved in the process. Anyone can create email newsletters using the web-builder's drag-and-drop functionality. 

A tool like Publicate is integrated with Gmail, so you can easily export your creation into Gmail (or any email service provider of your choice) to send it out. But, since it's been built in HTML and with a solution that inherently operates with email best practices, you can rest assured that your newsletter will make it to its destination and appear as intended. 

What are the Features of Publicate?
Publicate is packed with useful and exciting features to create, send, and manage your impactful and captivating newsletters. 
Consider these features: 
1. Curated Content
Publicate allows you to curate content from across the web. You can save articles and social posts for use now or later. Furthermore, you can access over 2 million royalty-free images and easily drop them into your email creation. 
Publicate also scrapes media and text, so you don't have to spend any time rewriting titles or uploading images. The software does it for you! 
2. Design Control 
You're able to maintain full design control with total ease. Publicate grants you access to newsletter examples and templates that are bound to inspire you to create your own newsletter in no time. Plus, the key design feature includes aligning and cropping images inline, making it easier than ever to get image alignment right in your newsletters. 
Once you create your newsletter, you can see how your newsletter will look on desktop and on mobile, so you know that it looks great on all devices, which saves you time from having to test and redesign newsletters that don't render properly. 
You can also expedite the creation process by making use of saved styles and the brand kit, which will automatically input your company's brand styles into the newsletter. 
3. Analytics
Importantly, Publicate also provides you with an array of analytics so you can track your email's performance, even in Gmail and Outlook. This way, you can gain actionable insights to optimize your email's performance based on your audience profile. 

Publicate provides you with heat maps, open rates, click rates, and more. This is the first-of-its-kind solution to provide powerful analytics for newsletters sent with Gmail and Outlook 
What are the Benefits of Publicate?   
When you use Publicate to create your email and export it to send in Gmail, you gain a lot of benefits. 
Here's a look at how Publicate makes it easy to send newsletters in Gmail:
1. Ready-to-Use Templates 
You can choose from a long list of mobile responsive email templates for Gmail that are categorized according to industry, seasonal, internal communications, and purpose. 
2. Email Preview 
The email preview feature allows you to view how your email will look in Gmail before you click send. Publicate is constantly optimizing and updating its tools to ensure that your email always  renders properly across all devices. 
3. Direct Integration
You can easily access your HTML newsletters in Gmail with Publicate's integration. This way, your designs are right in Gmail when you need them, rather than having to copy/paste, test, and become bogged down in the process of sending your newsletter. 
4. Detailed Analytics in Gmail
The diverse engagement analytics help you to best understand how your email is performing and what can be done to improve its engagement levels. 
5. Automated Process 
Publicate's content library, drag-and-drop functionality, and integration features makes the email process feel as automated as possible. You will save time because the software can scrape media and text, which removes the time you'd otherwise have to spend uploading images for content or rewriting titles. With saved styles, you can save time and ensure your brand is consistent across newsletters.
Overall, Publicate saves you from having to hire a designer to make your newsletters look good and removes the need for an engineer to code it. So, you get back more time and can save money in the process! 
Plus, the easy-to-use interface means that anyone on your team will be able to make the most out of our powerful email builder. Experience it for yourself here!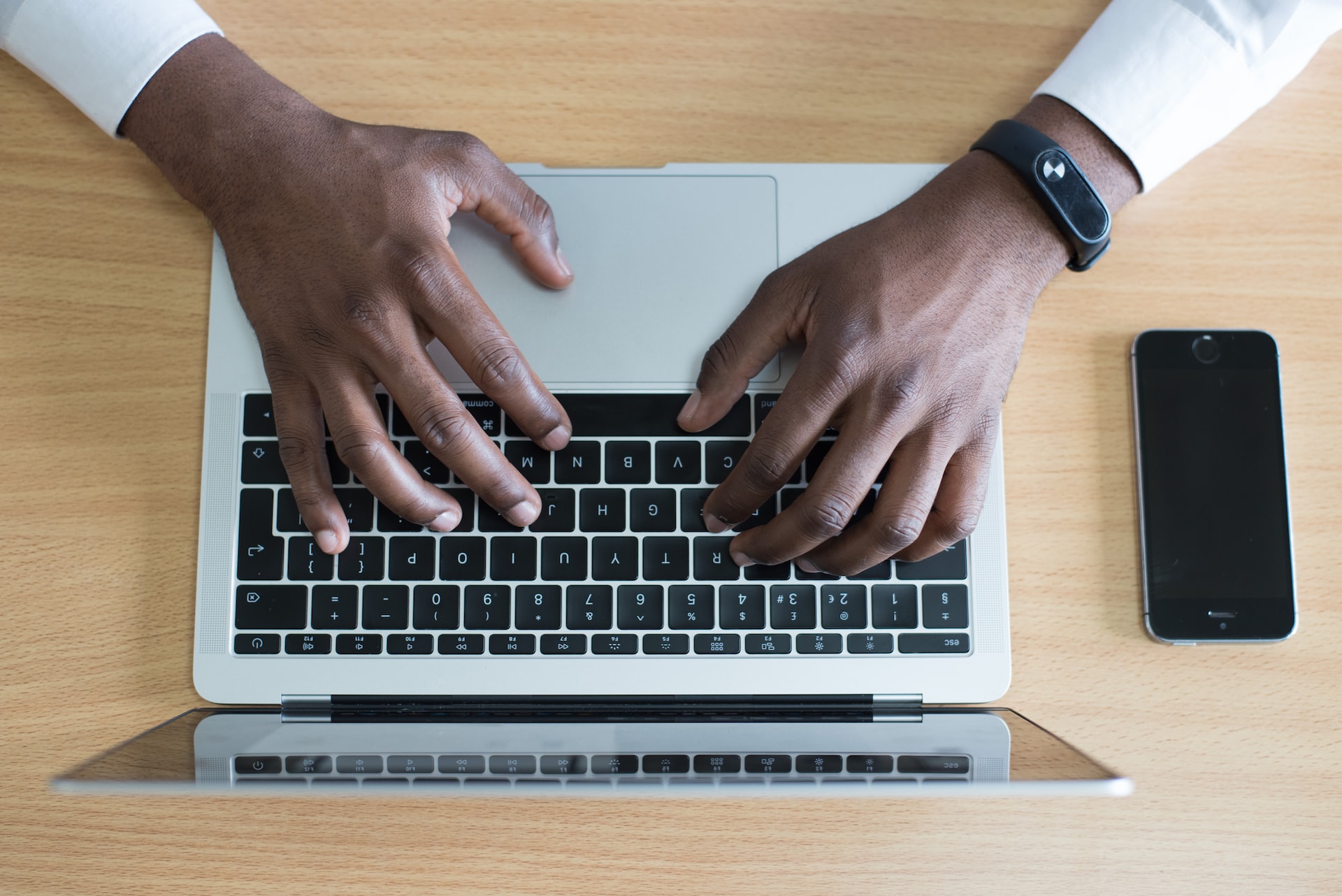 Picture source Unsplash
Closing Thoughts 
When considering your options for how to create email newsletter in Gmail, did you ever think it could be so straightforward? 
A newsletter tool like Publicate has been crafted with intention so that you can save time, money, and effort in all of your email creation and distribution endeavors. 
By providing users with a web-based, easy-to-use, and intuitive email builder, Publicate enables your team to make the most of your email strategy and communication efforts so you can send beautiful, engaging newsletters faster and easier than ever.