No matter what kind of message you want to send within your organization, an employee newsletter can be the perfect mode of communication. For this reason, when it comes to employee newsletter ideas, the options are seemingly endless. 
Here, we will share fun employee newsletter ideas and different internal newsletter ideas based on need. We will also share some of the best tools and templates out there to help you create that perfect newsletter. Ready to get going? 
Guide Index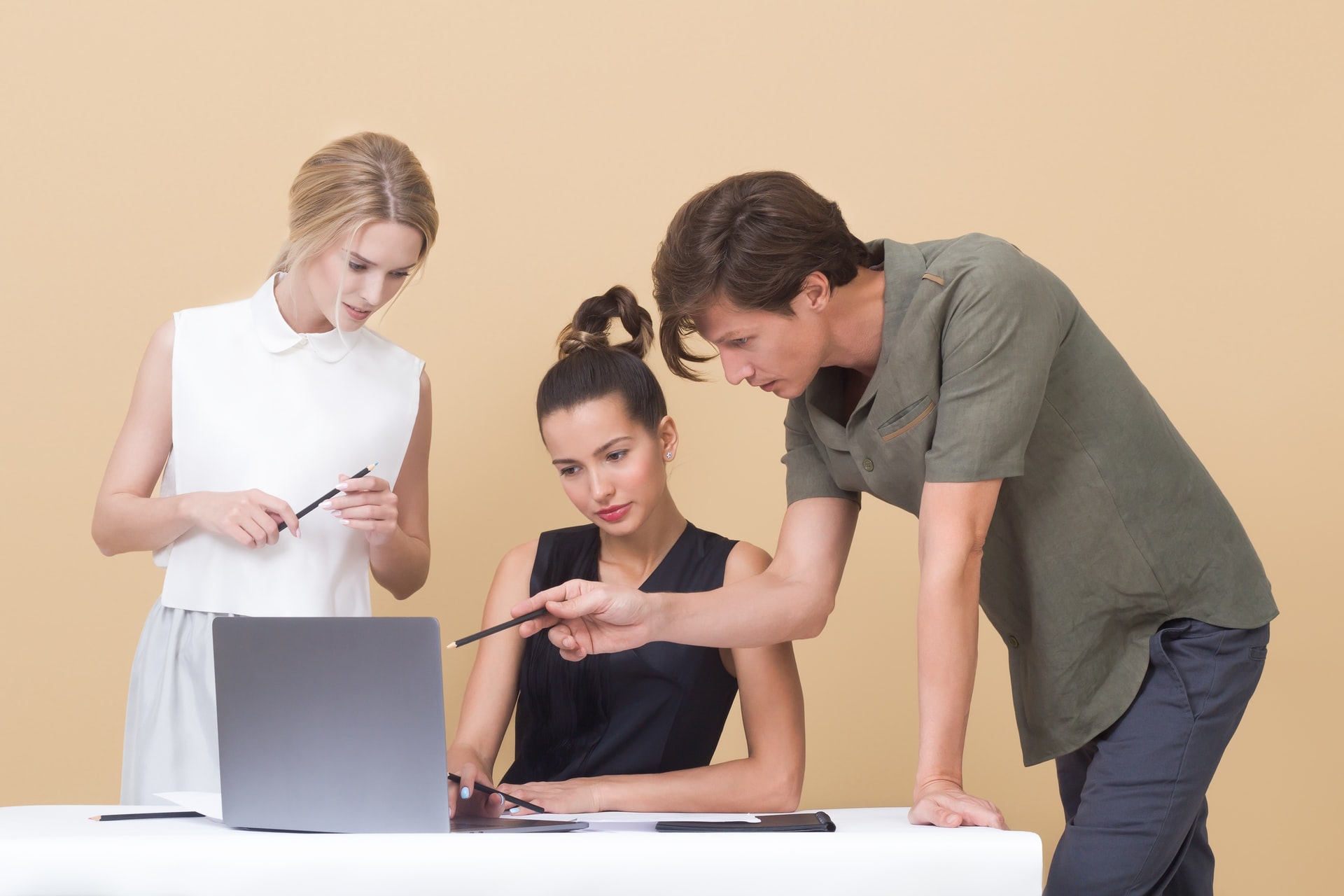 Picture source Unsplash
What is an Employee Newsletter?
An employee newsletter, which is also known as an internal newsletter or company newsletter, is a newsletter that's intended for an internal audience. 
Much like you send newsletters to external recipients, like stakeholders or customers, to get your message across, an employee newsletter does the same thing, but just for your employees and staff. 
Depending on what kind of information you wish to convey, the chances are high that you can find a pre-built newsletter template to use. This way, you don't have to spend much time on design because the shell of the newsletter is waiting for your customization. 
What is the Purpose of an Employee Newsletter?       
Employees newsletters can serve multiple purposes, but at the top of the list is to deliver relevant information to employees. An employee newsletter can be amended to share changing information or anything that is happening at any point in time (be it the past, present, or future). 

While an employee newsletter is a creative and fun way to share information, it also can help to boost employee engagement and ensure that your team feels connected to the company as a whole. There are many internal newsletter ideas to choose from, your message will just depend on what you wish to share. 

What are Employee Newsletter Ideas?
Let's take a look at some of the commonly used newsletter ideas for workplaces. 

1. Jobs
If you have internal job postings, then an employee newsletter is a great place to share them. This could give existing employees the opportunity to apply for a promotion, or they may know the perfect candidate to fill the role. 
2. Anniversaries
Work anniversaries or milestones are a reason to celebrate. Involve your entire team so that employees have the chance to share in the uplifting moments together.

3. Top 10 Lists
Employee newsletter ideas don't always have to be directly related to work. You can share top 10 lists, which are a fun way to engage people on a more personal level. For example, you can share the best 10 places for happy hour in the local office area, or you can list off the top 10 places for a cost-friendly vacation. 

4. Employee or Team Spotlights
It's always great to shed light on people or teams who are going above and beyond. An employee newsletter that's centered around positive recognition can reap rewards in the short and long term by helping to keep people motivated. 

5. Recommendations
People love to receive recommendations from a trusted source. You can use an employee newsletter to send out suggestions for what shows to watch, what books to read, news articles to peruse, or podcasts to listen to, for example. 

6. Surveys
Employee feedback is crucial to maintaining a satisfied workforce. You can leverage these newsletters as the perfect place to send out surveys and receive feedback. Be sure that you review the feedback and take action so that employees realize the value of partaking in such surveys. 

7. Social Reactions
Emojis are part of everyday office communication nowadays. Include social reactions (like thumbs up, thumbs down, etc.) to gain immediate feedback on how your newsletter may be resonating with your audience. 

8. Suggestions
While employee surveys are indeed useful, people may prefer to share their opinions anonymously. You can incorporate an anonymous feedback option within your newsletter so that people can feel more secure in sharing their thoughts. 

9. Inspirational Content
Want to inspire your team to face the day with positivity? Consider adding inspirational quotes, photos, or stories within your newsletter. 

10. Contests
Like plain text email, internal newsletters should also provide a two-way communication channel and interaction. One way to boost interactivity is to include contests within your newsletter. This could encourage employees to open newsletters more frequently in the hopes of winning the reward. 

11. Employee Submitted Content
As we just mentioned, employee newsletters can easily become interactive. Get your team involved by providing the option for employee-generated content. Some ideas for this could include your team members submitting photos they took, book reviews, articles they've written, and more. 
What are Company Newsletter Ideas?
Employee newsletter ideas are endless, but if you're looking to focus the content more around the company, here are some examples of what you can include. 

1. Company Articles
If your company's website has a blog (or even a Medium, or similar publication platform), you can include recent blog articles in the newsletter to drive more eyeballs to the page. 
2. Business Changes & Updates
Your employees should be up-to-date on company happenings and business updates. There's no better place than an email newsletter to share this valuable information to ensure that it doesn't slip through the cracks. 
3. Events & Calendar
Chances are high that you have upcoming corporate events or even industry events. Keep your team in the loop of what's to come by sharing events and calendars via email newsletters. 
4. Advice
If there's wisdom from the top or industry experts providing content that's worth sharing, you can include it in your next newsletter. 

5. FAQ
Rather than having to answer recurring one-off questions, you can compile a list of FAQs to answer all at once and distribute via a newsletter that goes to every member within your organization, or even specific departments based on content. 
6. Wins
Celebrate company wins and achievements with your internal team by showcasing them in the spotlight of a newsletter. 
7. Training
Upcoming staff or employee training sessions can be highlighted in newsletters on whatever basis you have them, be it weekly, monthly, or annually. 
8. Resources
If you have resources in mind that employees can benefit from, share them! Another option is to share company resources, such as initiatives or benefits that employees can access. 
9. Reminders
Employees have a lot on their plate to manage, so if there's something they need to know, consider sending a reminder in a newsletter. For example, this could be a reminder about an office closure or holiday, updating their IT systems, or changing their corporate passwords for safety. 
10. Competitor News
While you want employees to focus on your business, it can pay to share competitor news to inspire, motivate, and add perspective into the mix. 

11. New Hire Announcements 
When new employees come on board, it's valuable to make them feel welcomed right away and get involved in the company culture. Consider adding a new hire profile or multiple to your next employee newsletter. 
12. Video
Did you know that in 2022, the average person is estimated to spend 100 minutes per day watching video content? Video content is quickly becoming the most popular form of entertainment, and it can be used for a variety of end goals. So, adding video content in your newsletter only makes sense if you're seeking maximized engagement levels.  or multiple to your next employee newsletter. 
13. Round Up
Use your company-focused newsletter to summarize recent happenings, what's upcoming, and any other news that may have come to the forefront recently. 
14. Company Goals
Company goals are bound to change over time, so when they do, use your newsletter as a means to remind your employees what they are working towards. 
What are Customer Focused Newsletter Ideas?
Along with employee newsletter ideas focused on employees themselves and the company as a whole, you can cover the entire trifecta by including customer-focused content. 

1. Customer Stories
Customer success stories are a wonderful way to remind your team of who they are serving and the value they are adding to peoples' lives. 
2. Reviews
Share reviews from customers with your team so that they can get a feel for what they are doing well, along with what they can improve upon. 
3. Social Media
Pull social media content and customer comments into your customer-focused newsletters so that your team can have a strong pulse on what's happening across the company's community of customers.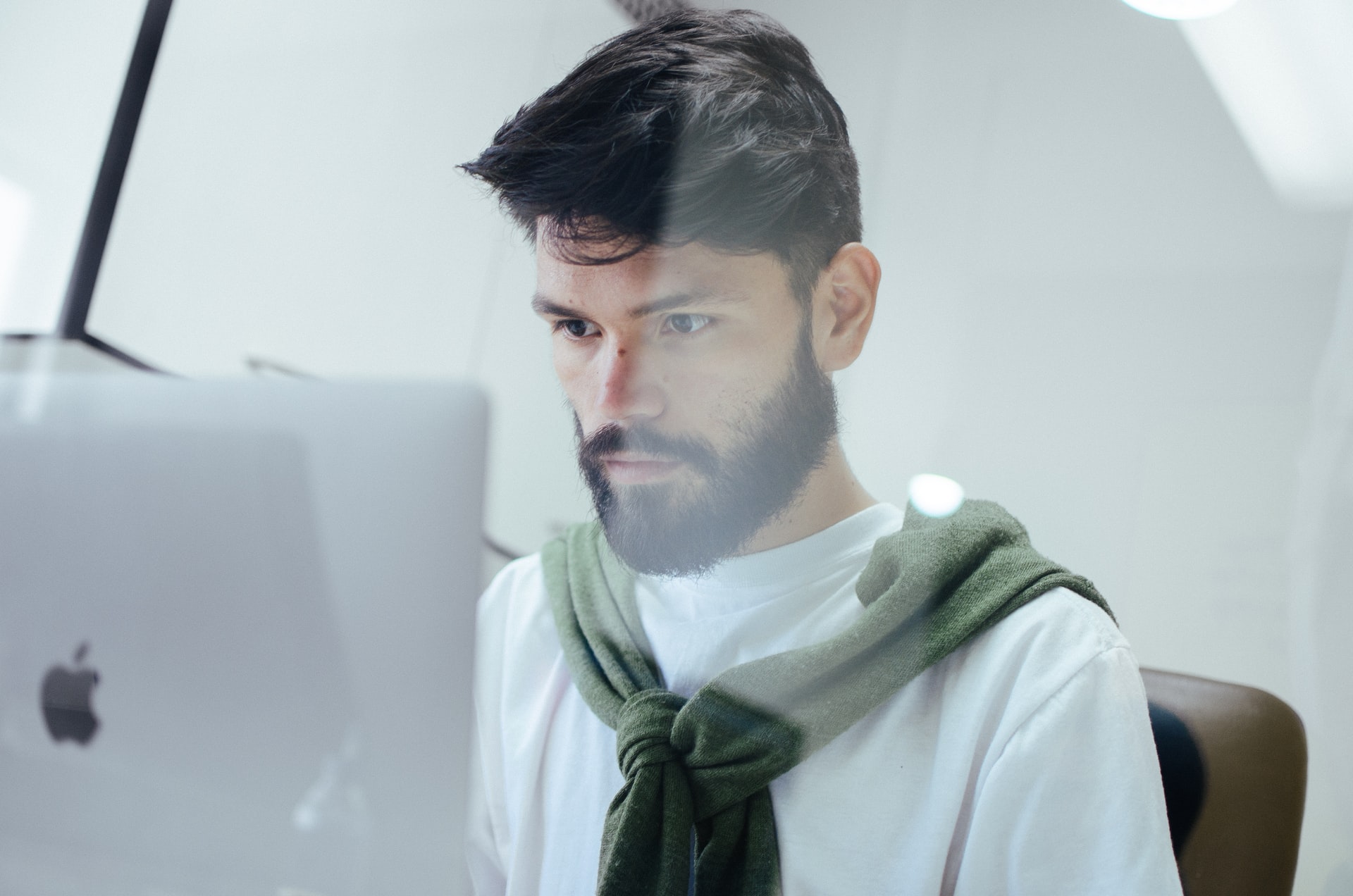 Picture source Unsplash
How to Create an Engaging and Fun Employee Newsletter?
The most fun and engaging employee newsletters take the following points into consideration:

Know your audience and incorporate a tone of voice that will sit well with them 
Format your newsletter accordingly by pairing design with copy. Keep in mind that you can leverage email builder software with pre-built templates to make this seamless and easy to manage 
Keep your content relevant to your audience and to the point
A simple way to achieve this feat is by using a web-based email builder that can save you time and automatically incorporate best practices. Email builders provide you with an array of beautiful and professional templates and content curation tools to start making and sending email newsletters in no time! 

What are Best Practices for Employee Newsletters
It may seem like there's a lot that goes into employee newsletters, and while that is true, it doesn't have to become complicated. 

Keep in mind the following best practices (and remember, email software is designed with these best practices already incorporated so you don't have to do the heavy lifting). 

Subject Lines: Get creative and spur intrigue to promote employees to open newsletters.
Master the Basics: The email format and copy should complement one another.
Short and Sweet: Less is more. It should take 2 minutes or less to read an employee email newsletter. 
Create a Stunning Email: Form should fit function. Select an email newsletter design that works with the message. Leverage pre-built newsletter templates to make this simple.
Provide Value: Ask yourself why you want to send the email newsletter and make sure that the content supports the mission before sending. 
Collaborate to create amazing content: Incorporate feedback from employees and different department heads to include varied perspectives and content. 
Key Takeaways Section: If you have a newsletter with a lot of info, consider summarizing it in a key takeaways section. 
Use GIFs: Incorporate GIFs to get a lot of information across in a small and succinct space that's engaging and fun.
Use aesthetics to emphasize ideas: The use of big headlines and pops of color can draw a reader's eyes to the most prominent information.
Have CTAs: Call to action buttons guide a reader to take whatever action you intend. For example, if you are promoting an event, you may want a button to read "RSVP" or "Attend" to reserve a space for that person at the event.
Why Use Internal Comms Software to Create Employee Newsletters?
Internal communications software helps you to create the most engaging and transformative employee newsletters possible.

Internal communications software such as newsletter builders makes it possible for anyone from your team to create beautifully designed employee newsletters in no time, without the need for graphic designers or coders. 
Additionally, you gain access to analytics to monitor how your employee newsletter is performing, rather than having to guess whether or not your employees are opening or clicking through your sent content. 
Email newsletter builders can also make it so your emails render properly on any device, foregoing the risk of anyone missing information. 

The Bottom Line
As you can see, there is a long list of employee newsletter ideas to choose from. Depending on your goals and message, you can find a newsletter template that suits your needs. 
Newsletter builders can help your team create, edit, and send employee newsletters in little time with very little work required.