Nobody likes talking to a wall. When it comes to sending out newsletters and emails to your employees, you want to make sure they are actually reading your internal communications. So, what can you do to encourage employees to read announcements? 

We've compiled a long list of ideas that will help you to spruce up your newsletters. We'll also touch on how you can easily create engaging, beautifully designed newsletters by using an email template builder. An email builder provides you with templates and drag-and-drop capabilities to simply edit them based on your content and design to keep it in line with your company's branding. 

Without further ado, let's get to the golden answers. 

Guide Index
How to Get Employees to Read Newsletters?

You may be sending out internal communications about company updates, new policies, changes in business strategy, success stories, or anything else that is of importance for your team members to know. But, if they are ignoring your emails, then it could lead to bigger issues. 

So, let's take a look at what you can do to increase employee engagement so that they actually look forward to reading internal communications emails. 

1. Create Value for Employees

This one will come off as a no-brainer, but really think about the value of the message you are sending and the audience receiving the message. Make sure that you are tailoring relevant content to the departments and employees who need to hear it. This means that you'll want to send the right message, to the right people, at the right time. 

For example, make sure the timing is right. Before you create an email, ask yourself if it's absolutely necessary to communicate what you're sending out. If so, then do so in proper timing. If you are sending out a newsletter to celebrate a big win on behalf of a team or the company, don't wait days or weeks after the event to share the news. 

2. Have a Survey

By including a survey or poll in your newsletter, you can make your internal communications more interactive. Once you do this, you'll want to send out a follow-up with survey results to maintain the engagement levels and show that employee participation is actually valued and monitored and any actions to be taken following the feedback.

3. Use Trivia Contests

A simple trick to boost engagement is to include a contest in your newsletter. You can incorporate an incentive like a prize for the people who get the answer right, or the person who answers most quickly. This way, you'll engrain the behavior to open internal communications emails as soon as possible to reap the upsides. 

4. Include Features on Employees

Your employees are a major part of your business, and as such, they should be incorporated into newsletters. You can feature employees with an employee spotlight as people love to read about themselves and their co-workers. You can also offer some space for employees to share their own content or announcements so that they are part of the process. 

5. Make it Web-Based

Keep your newsletters web-based rather than using PDFs. This way, they are easier to access, faster to download, and don't need additional clicks. It also looks much better and easier to read when employees are on the move on mobile. 

You can promote click-throughs to landing pages and/or get the most out of your call-to-actions. By using an online web-based newsletter platform, you can easily ensure that your emails remain web-based. 

Additionally, one of the best parts about using a web-based newsletter platform is that your newsletter is easy to export and optimised for readability on any device. There's no need to rely on coders or designers to make it responsive or aesthetically pleasing. 

6. Use Simple Language

No matter how educated your employees are, you should keep the language simple. This makes the newsletter easier to read. Plus, your employees are likely already spending much of their brain power on fulfilling their job roles. Avoid using clichés, long sentences or especially long words, and use the active voice. 

7. Use Photos & Videos

No matter what you're writing about, always try to include photos or video content. This helps to break the content so it's not too copy-heavy. Also, photos are eye-catching and videos are entertaining. Plus, it means that the newsletter will require less reading. 

8. Have Ambassadors

To share important news from various departments, consider selecting an ambassador from each to be involved in newsletter efforts. This way, specific people will be aware of their responsibility and role in creating relevant content that's worthy of sharing with others in the organisation. 

9. Share it on Multiple Platforms

Not everyone gets their news from the same place. While email is highly efficient, you can maximise your efforts by sharing messages on multiple platforms, including intranet or Slack, for example. 

If the news is very urgent and important, then consider even sharing the newsletter via screen share during a video conference or in-person meeting, if the opportunity arises. 

Mix up the media that you use to share your message, so you can work to boost engagement and meet your audience where they spend their time. 

10. Check the Read Time

You're probably already focusing on the open rates and click-through rates of your emails, but have you thought about their read time? Before you click send, check the read time on emails. Always try to be as succinct as possible because your team is busy. It shouldn't take extra work to interpret a message. 

11. Create Better and Clearer Content

Newsletters that lack creativity, are too long and hard to read, or are irrelevant to the audience are going to be trashed. Consider the goal of the message, and then find a hook to grab the reader's attention from the get-go. Make sure whatever you choose to write about is concise, relevant and easy to read.

12. Improve the Writing

Sometimes, the message you have to send is "boring" by nature. But, you can still spruce it up by making it personal or considering the impact it will have on the reader. 

By approaching the news from the audience's perspective, you can develop storytelling and help employees relate to the content. Importantly, headlines play a huge role here. Use headlines to attract readers to the copy. 

13. Make it Look Great

What you have to say is of great importance, but so is how you say it. And, when it comes to internal communications, this means that the formatting and design of the newsletter matters a lot. 

Consider your font choices, font size, colour choices, imagery, layout and the like. There are excellent tools that provide templates so that you don't have to spend any energy having to make these decisions. 

With drag-and-drop design, as well as a comprehensive suite of best practice templates for different internal comms, your newsletter will always look great. There is no coding required and no need for designers!

The best part about an internal comms tool is that you can easily export them to any email platform, so they will look great on every device and every mail server.

14. Input Catchy Headlines 

Just like the subject line can make or break your email's engagement, your headlines can transform a flat email into an exciting story. People skim content and the headers and titles jump out at them to draw their attention. Infuse creativity (and possibly even humor) to spice things up. 

15. Personalise the Message 

Every message has an intended audience, so focus on who that audience is when you are crafting your message. You can incorporate personalisation based on the department you are talking to, specific job titles, employee's names, the tone of voice, etc.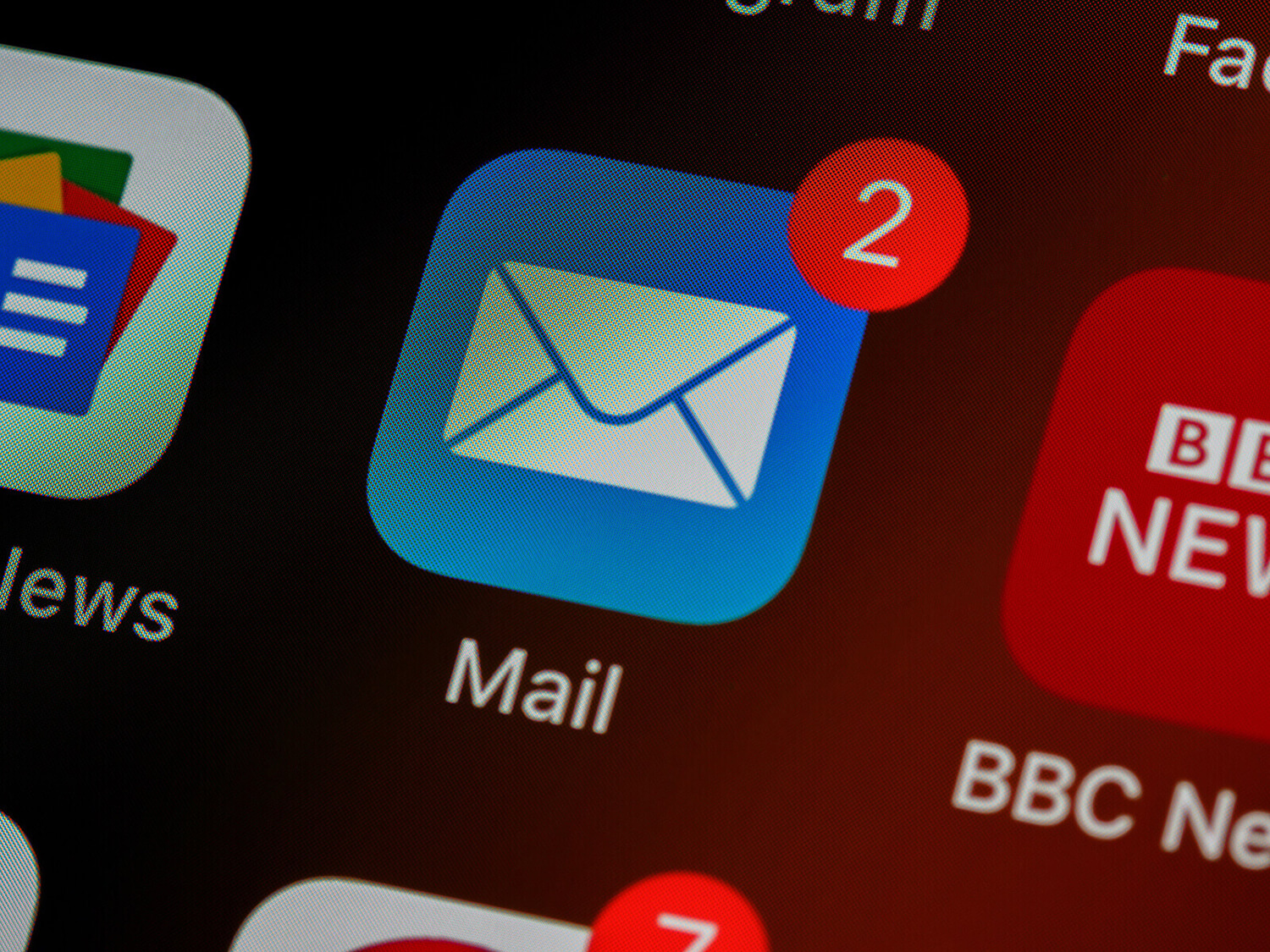 By Brett Jordan from Unsplash
What Benchmarks to Set for Internal Newsletters?

Knowing the answer to the overarching question of: "What can you do to encourage employees to read announcements?" will depend on how you measure success and engagement. 

There are different ways you can measure the success of your newsletters. After setting the KPIs you wish to monitor, such as click-through rates, open rates, the number of emails you send, and more, you'll have a way to define what you consider to be successful. 

You compare your internal communications with your organisation's past history to evaluate trends, or even on a team by team, or location basis. If one team is performing well compared to others, think about how you can improve this. A good starting point would be to talk to them and find out what communication works best for them. 

How to Share Important News with Employees?

When you seek to share important news with employees, the ultimate need is that they actually read it. So, we've answered the question of "what can you do to encourage employees to read announcements?" with suggestions for your newsletters themselves. 

Now, let's review some other ways to share news that can complement your internal communications newsletters. 

1. Tell Employees In Person 

Sometimes, there are messages that are better to talk about in-person, especially if it's a sensitive topic or there's likely to be a lot of follow-up questions. 

2. Video Conferencing

If you have big news that everyone should be involved in receiving, then you may want to set up a video conferencing call to discuss the news. With the rise of remote working, this is an efficient way to be as close to in-person as possible. 

3. Always Answer "Why" 

For major changes or new company updates, always be sure to relay the "why" behind the action. People want to understand company decisions and providing them with the context and thought process helps breed acceptance. 

4. Apply the Traction Method 

In Traction: Get a Grip on Your Business by Gino Wickman, he shares the traction method. It's a communication plan that involves writing down who will share the information, when the deadline is, who is affected by the news, and all the people who need to be informed. This way, nothing slips through the cracks. 

5. Create a Communication Space 

Even if your newsletters are achieving the engagement you'd have hoped for, you want to make sure that your employees know where to go should they want to ask questions or share more information. This can be in the form of emails, a Slack channel, a recurring meeting, etc.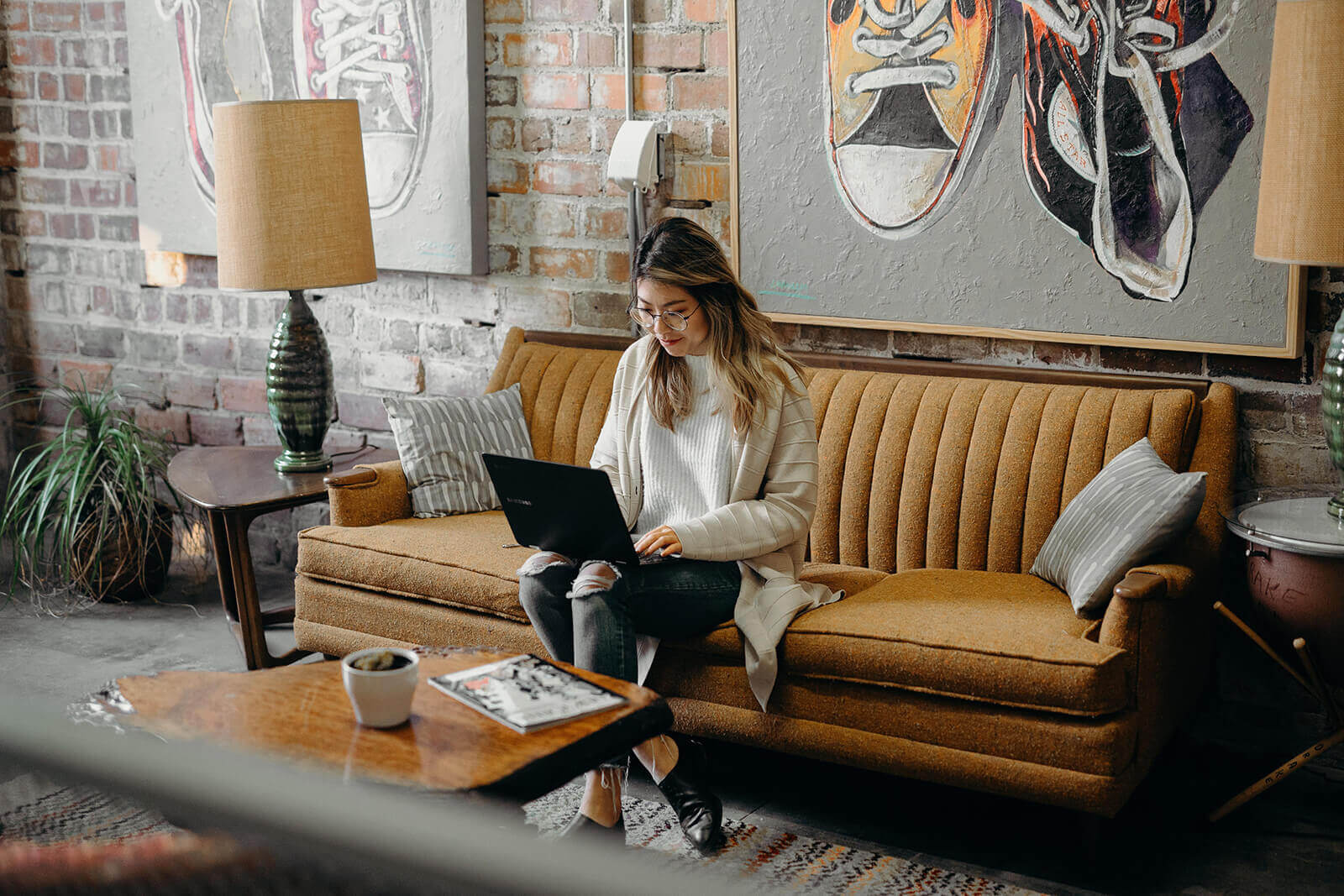 By Brook Cagle from Unsplash
How to Make Announcements for New Hires?

You'll want to nail your internal communications for existing employees, but it's also valuable to make a good first impression for new hires, and help them settle in smoothly.

Try announcing new hires to the rest of the company by dedicating a part of a newsletter or an entire email to their introduction. You can consider adding a photo and some fun background information to make them feel a part of the team from the start. A photo is a good idea so that everyone knows who they are when they pass in the halls or jump on a video call together. 

Another idea is to ask the new hire to share fun facts about themself or even include some sort of trivia like two truths and a lie. 

Copy and Design: From Engagement to Everlasting Partnership 

The power to encourage employee engagement within your digital communications is literally and figuratively in your hands. By using some or all of the suggestions, you can develop internal communications that are sure to capture the attention of your audience. 

If you're still wondering, "What can you do to encourage employees to read announcements?" try out an email template builder that provides you with proven engaging internal communications templates. 

These templates make it a no brainer for how to implement all our engagement boosting tips and tricks because the layout is already ready to go. All you have to do is plug in your messaging and customise the visuals as you wish. It also integrates with your existing tool stack.