The verdict is in– having a lawyer email signature is a must! Email signatures help to build trust and relay important information to your recipients. It's the sign-off of each email, so it'll be the last thing your recipients see, which offers an opportunity to make it memorable. 
In this post, we'll share what your lawyer email signature should include. We'll also share how a tool like Publicate's email signature builder can be used to create an interactive and responsive email signature. 
Guide Index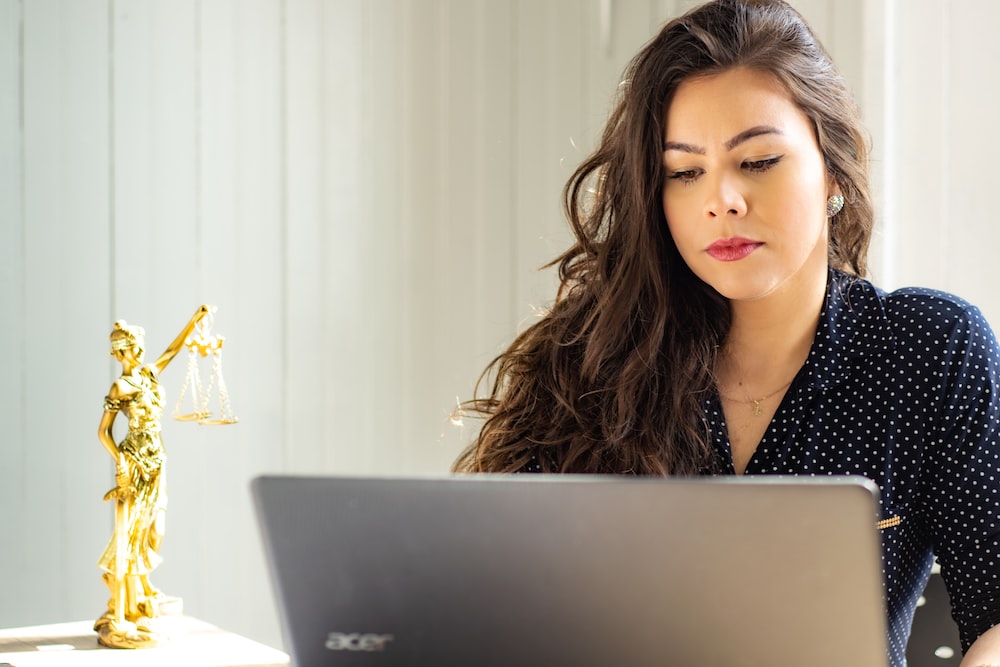 Photo from Unsplash

What is a Lawyer Email Signature?   
A lawyer email signature appears at the bottom of a lawyer's email and can be thought of as a digital business card, essentially. The signature tells who you are, how to contact you, and what you do. 
While some recipients may know this information already, it's an easy way for them to access your information, or click straight to your website. Its also a great way to build relationships with new clients acting as an effective marketing tool for when emails get forwarded and you're part of the chain! 
Why Use a Lawyer Email Signature?
You may be thinking that a lawyer email signature is optional. While it technically is a choice, once you recognize the value, it becomes more of a must. An email signature is a marketing asset that can establish and strengthen your firm's brand. 
Along with relationship building, it's a sign of professionalism, which is also a component of trust. Working in the legal realm, trust is a priority between clients and lawyers. So, when something as simple as a lawyer email signature can be used to promote trust, it's no wonder why it's so desirable to include. 
What to Include in a Lawyer Email Signature?       
Most business cards encompass the same general information. In the same way, email signatures do, too. However, the design is what can help set your email signature apart and prompt its memorability. 
Here are some components worth including in your lawyer email signature: that will remove the guesswork and provide you with an array of customizable design templates that are already built with the best practices in mind. 
1. Professional Details
Start off with the basics – your professional details. This is the information that a client would need to know who you are and be able to get in touch with you. Items to include are your: full name, company name, position, office address, and a phone number. 
It's possible to include your email address, too, but keep in mind that recipients will already have this as part of the email sender information. 
2. Confidentiality Email Disclaimer
You can include a confidentiality email disclaimer as part of your email signature that states the privacy and all legal areas of compliance. Rather than including a lengthy confidentiality email disclaimer, try to keep it short and sweet so it doesn't steal the show from your signature. 
3. Social Media Icons
Clients may also be able to connect or follow you on social media. If that's the case, add your social media icons to your lawyer email signature. This way, clients and colleagues know where to find you and keep up with you or companies news outside of emails. 
4. Call to Action
Remember when we mentioned an email signature is a marketing tool, this is where that really comes in! If you're speaking at an event, want recipients to watch a video, read a blog post, schedule a consultation, or take any other action, you can include a call-to-action (CTA) button as part of your lawyer email signature.
5. Landing Page Link
If you have a personal landing page or a page about you on your firm's website, you can add a link to it as part of your email signature. Another way to direct recipients to your website is by including a banner that leads to it. 
6. Company Logo
Whether you work for a firm or your own business, be sure to include a company logo in your email signature. This adds to the level of professionalism and also builds brand awareness. 
7. Images
Another option is to add a photo of yourself in your lawyer email signature. Along with trust, it can be a great way for recipients to remember your face and name together. That way, if you meet in person or see recipients at industry events, you'll be easy to spot! 
It sounds like a long list, but it can be made simple and intuitive with an email signature builder. The customizable templates inherently follow all the best practices, so you can rest assured that you will check off all the boxes without having to do any extra work.  
What Not to Include in a Lawyer Email Signature?   
With all the elements to include in your lawyer email signature, let's cover what not to include because it's equally as important. 
Stock photos/personal photos: Images can certainly add value, but it doesn't mean that you should throw in any image you find online or in your camera roll. A stock image can be misleading and even create distrust, which is the opposite intention.

Personal social media links: While professional social media links make sense to include, be sure to steer away from leading recipients to your personal social media profiles. 
What Colors to Use in a Lawyer Email Signature?   
Whether you work for yourself or a legal firm, the colors you use should be reflective of your branding. As part of a legal firm, the best practice would be to use your company's branding colors. 
You can use color to help information stand out. For example, you can use a primary color for your name and a secondary color for your title or contact information to break it up and make it easy to read. 
For lawyers who are self-employed, keep the colors professional. It's recommended to use solid colors (like black, gray, or navy) and stick to about two colors total so that the email signature looks classy. 
What Fonts to Use in a Lawyer Email Signature?   
Just like colors, fonts are incredibly important in your lawyer email signature. And, like colors, they are seemingly endless. 
For starters, it helps to distinguish between serif and sans serif fonts. Serif fonts are those with sharp edges, such as Times New Roman. San serif fonts are more rounded, or don't have the pointy edges (such as Arial, which this is written in). 
Many legal firms opt for serif fonts because they are distinguished and portray feelings of respect, tradition, and longevity. That being said, if you want to use a sans-serif, you can find fonts that are modern and clean without feeling too playful. This site can help you explore fonts!
It seems as though every day, a new social media platform emerges and gets added to the mix. From a professional standpoint and as part of your lawyer email signature, there's absolutely no need to include your personal social media links and icons. 
That being said, what social media icons are worthwhile to include professionally? 
Some of the most widely recommended social media platforms to publish on your email signature include:
LinkedIn
Twitter
YouTube
Facebook
Google Maps
Yelp
Why Use Banners in Lawyer Email Signatures?
Along with the essential information that you'll include in your lawyer email signature, you can also add visual and eye-catching banners to your signature. These can be updated on an as-needed basis and for different purposes. 
For example, you can include a banner to:
Promote consulting services
Share law events
Promote a recent blog post
Link to a portfolio, ebook, or relevant content 
To schedule appointments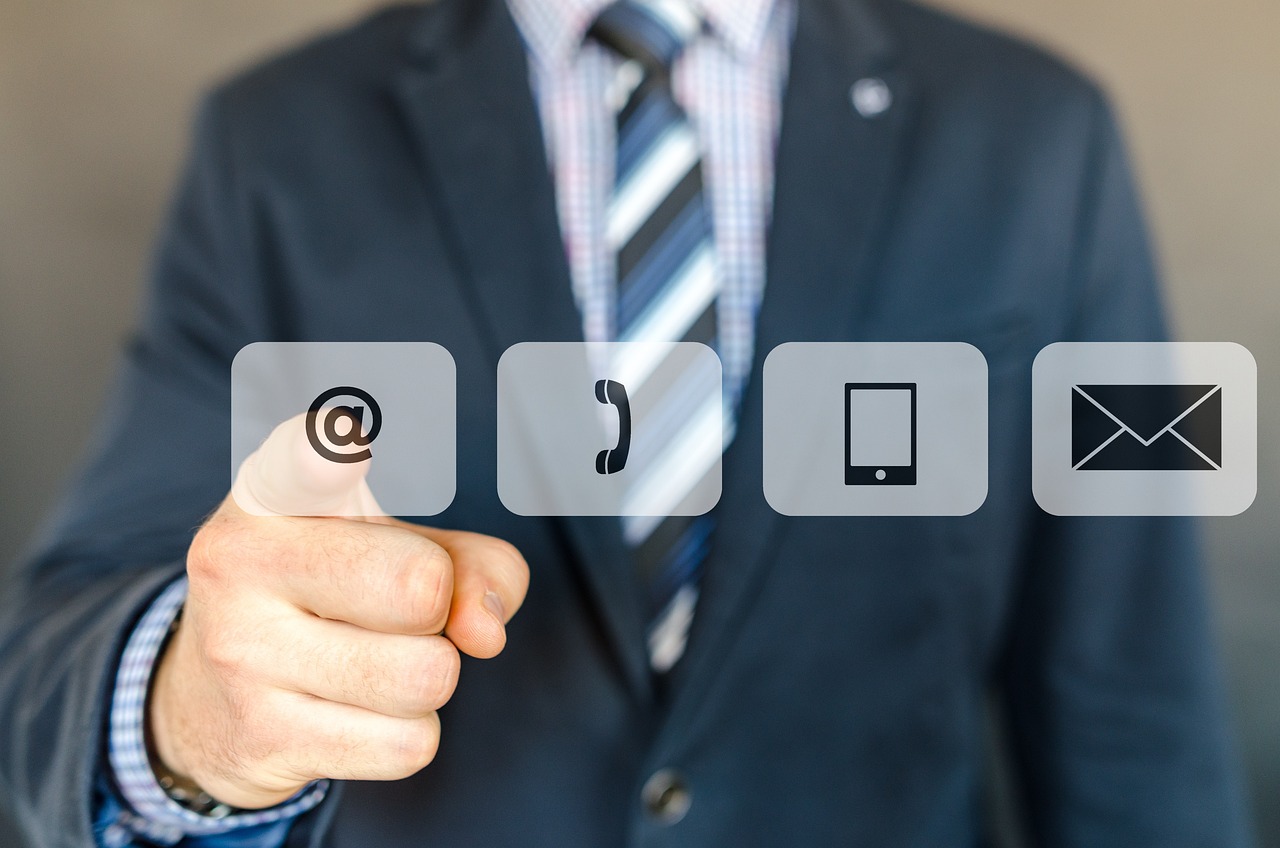 Photo from Pixabay

How to Design a Lawyer Email Signature?   
When it comes to pulling all these elements together and making sure that they display as intended across devices, you have two main routes: 
Design from scratch 
Use an email signature tool. 
The easier route is to leverage email signature templates from an existing library, like that from Publicate. With a wide array of templates, you can customize your lawyer email signature using drag-and-drop functionality and a visual editor to adjust elements easily. 
Along with the ease of design, you can rest assured that your email signature will appear as it looks in front of you across any type of device or screen because it's pre-coded to be responsive. 
How to Create an Email Signature Using an Email Signature Generator?       
Ready to get going on creating your very own lawyer email signature? Simply navigate to an email signature designer tool like Publicate and explore our library of templates. 
Choose whichever layout catches your eye and then start plugging in your details. Once you're ready to publish it (a.k.a. Add it to your email signature), you can export it to your email service provider of choice and be ready to send your next fully loaded email!  like Publicate and explore our library of templates. 
The Bottom Line
As you can tell, a lawyer email signature can pack a lot of useful information and purpose into a small amount of digital real estate, so to speak. It can add to your level of professionalism, be used as a marketing channel, and give your emails an extra edge of memorability. like Publicate and explore our library of templates. 
With an email signature designer tool like Publicate, creating your professional and actionable email signature is as simple as imagining it and then directly dropping the elements on the page.  like Publicate and explore our library of templates.