We all know that the web is loaded with content that calls out for attention every single day… Which is exactly why it's a good thing there are tools like Pocket to make saving the best content super easy manage.

But once you have been using Pocket for a while and you have built a great resource of valuable content, what do you do with it? Have you ever thought about how you could leverage all that content you've saved up in Pocket? What if Pocket wasn't just a way to save and organize the content you find across the web, but also provided an easy way to create curated content assets that can be used in your marketing, support, and sales?

Well now you can, with Publicate's new Pocket integration!

In this post, I will cover how to setup the integration between Pocket  and Publicate, why these two tools are so awesome together, and give a few extremely easy ways to turn links saved in Pocket into valuable content assets on Publicate.

First, here is a brief intro to both of these tools…

Guide Index
How Pocket and Publicate Make Content
Management a Breeze

Pocket is…

Possibly the most famous bookmarking platform online, with over 17 million users and 1500 apps integrated. It started out as Read it Later, which describes what Pocket is perfect for, you find a great piece of content, but want to save it so you can read it later when you have more time, with multiple ways to save content and fantastic mobile apps Pocket is perfect for it.

Publicate is…

A tool for content marketers that makes it easier than ever to create lead generating content assets like newsletters, roundup blog posts and resource hubs from the content they are already sharing and producing.

Together…

They form the ultimate way to use all of the content that you have already saved in Pocket to easily create engaging content assets in Publicate so that you can share with your customers and generate more leads, with no extra effort!

First things first, let's get the integration setup. Then, I'll cover some really cool ways you can put the Pocket and Publicate integration into action.

Setting up Pocket with Publicate

First things first you need to have a Pocket account, if you don't yet, you can get one here.

Then all you need to do is open the workspace settings for the workspace that you want to add Pocket to, which you can find in the left menu, then scroll down to see the 'Connect a integration' section, simply click on "Connect Pocket";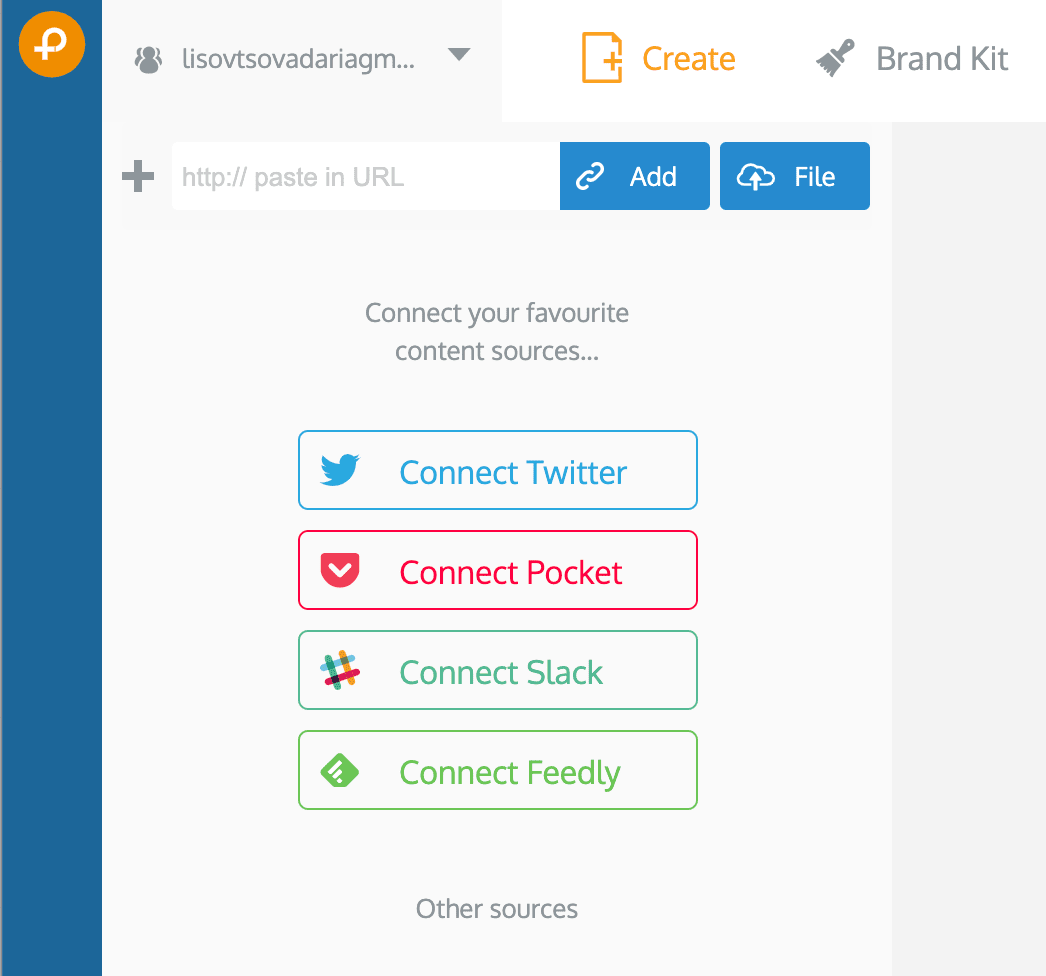 Once Pocket loads its permission widow follow the steps and authorise Publicate's access, then sit back and watch the content start arriving in Publicate.

And that's it. Now everything you have or will add to Pocket will always be in Publicate.

Now you have the Publicate Pocket integration setup, it's time to start curating content that you know you can want to add to the content assets you want to share with everyone…

Benefits of Integrating Pocket and Publicate

Here are just a few ways you can get the most out of integrating Pocket and Publicate.

Beautifully Share Content from Pocket

If you have saved it to Pocket then chances are it is a valuable piece of content, and if it is valuable to  you surely it would be valuable to your customers? Now all of that content is available in Publicate for you to share beautifully

Rather than just sharing the content you have in Pocket one by one, why not bring several pieces together to create a newsletter, resource hub or branded social share.

Need to show a group of links to a coworker, prospect, or customer? Publicate makes it really easy to bring it all together and gives you awesome control over how you present this information.

Fuel Your Content Marketing with less effort and in less time

Pocket makes curating content seamless as you browse the web. With the Publicate Pocket integration it means that all of that content you are already saving anyway is now automatically in Publicate for you and your content team to use.

Also if you have a Publicate Team Workspace setup then each member can connect their own Pocket account to that workspace, so every contributes as they use Pocket as normal.

You'll end up creating more content assets faster, because all the inspiration and content you need to spark your content creator are already there in Publicate waiting for them.

Some examples of content marketing assets you can create inside Publicate using the content you saved with Pocket:

Curated email newsletters

Round up blog posts

Round up blog posts

Lead capturing resource hubs

Press pages curated with content praising your brand around the web

Training resources

Internal updates

The list goes on…

Organised in Pocket, Organised in Publicate

All of the tagging that you do in Pocket transfers directly to Publicate, so if you keep it organised in Pocket, the same organisation will be in Publicate, no extra effort.

Making it even easier to find the right content to create those assets with, as you can filter by the same tags in Publicate.

Curate Content on the Go

Pocket for Mobile is fantastic. You can easily save content to Pocket while on your phone or other mobile device whilst you're out and about, meaning you can add content to Publicate while on the go too.

The same is true when your team has connected their Pocket accounts to the workspace too, everything they add on the go will be in Publicate for the rest of the team to use.

Then When you're ready to take action on that content, it will all be in your Publicate account to turn into fantastic content assets.

Conclusion

If you use Pocket then you are already saving fantastic content as you browse the web, and chances are you have now built up a really valuable resource.

By connecting your Pocket account to Publicate all of that content is instantly available to create and share new beautiful content assets from.

Also not only will everything you have added to Pocket be available in Publicate, but so to will everything you add in the future, even the stuff you add on the go, so your marketing team is constantly getting new fuel for the marketing fire.

If you're using a team workspace your entire team can connect their own Pocket accounts to the same space so you can all curate as a team, maximising the team's efforts.
‍
And best of all, all of this without any extra effort, just connect Pocket to Publicate.

Have you connected Pocket to Publicate yet? If not just get to your workspace settings and get it connected now!

What great content assets have you created with the Publicate Pocket combo? We would love to see them in the comments below…