You're creating an amazing Publication, and whilst adding some fantastic insight to your content, you you think to yourself "If only I could";

Change the Font of this title

Select a different Font Size for this key bit of text that I want to highlight

Choose a different Font Colour so this stat really stands out

Make this persons name Bold

Add Italic to this quote

Centre Align this important sentence

Add a Hyperlink to this person's Twitter profile

Put this steps in an Ordered List

Bullet point this list of interesting facts

Well… now you can, we've added a full suite of text formatting options for you to really customise the text in your Publications.
Whether it's for Titles;

Content Titles;


Content Descriptions;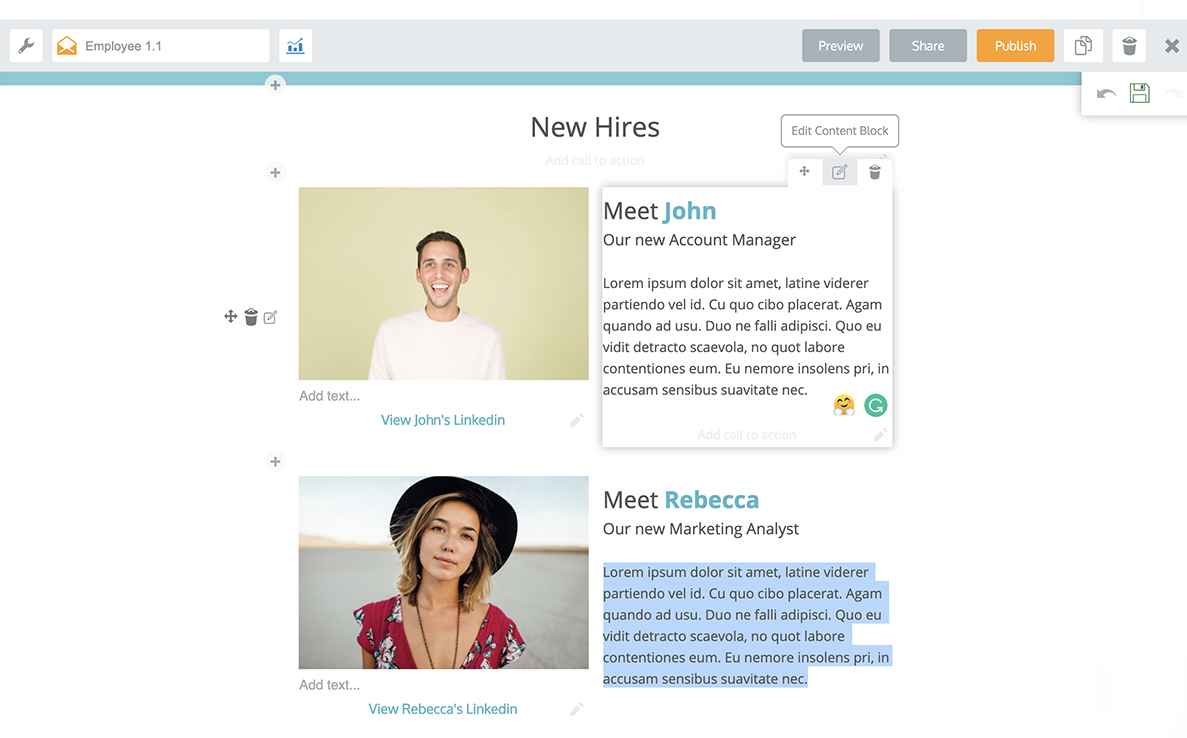 Or Bodies of Text;


We've even made it so you can add your own colour hex code to match the colour of your font to that of your or your customers brand colours.

Enjoy!

Keep the feedback and feature requests coming, thats exactly why this feature is now live, because you asked for it, so thank you!

If you want to know what we are working on next and right now check out our Public Road Map here, and share some of the Publications you have created with some slick text formatting, in the comments below.