This post gives you the full rundown of how to install the Publicate browser extension for Chrome, and why it's the best way to curate content as you browse the web.

Already convinced? Jump to the bottom of the post for step by step instructions on getting started.

Why install the Publicate browser extension?

Uninterrupted Curation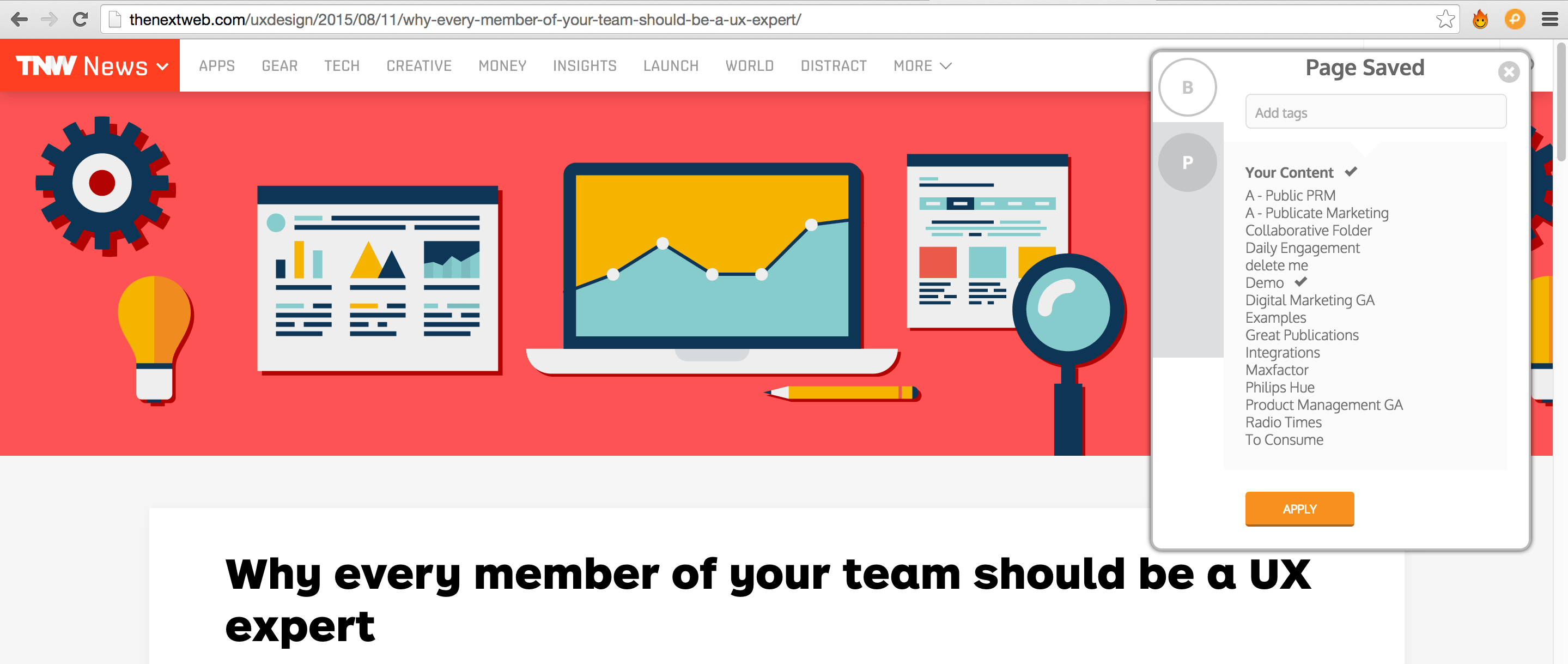 The Publicate browser extension lets you curate content while you are browsing, without the need to visit the Publicate application.

On click on the extension, and the webpage you are on is automatically as content in your Publicate workspace.

The bottom line is, you'll save you a ton of time curating content that you can use to create new content marketing assets in Publicate. More content, in less time, resulting in more content assets you can leverage throughout your marketing.

Keep Content Organised On The Fly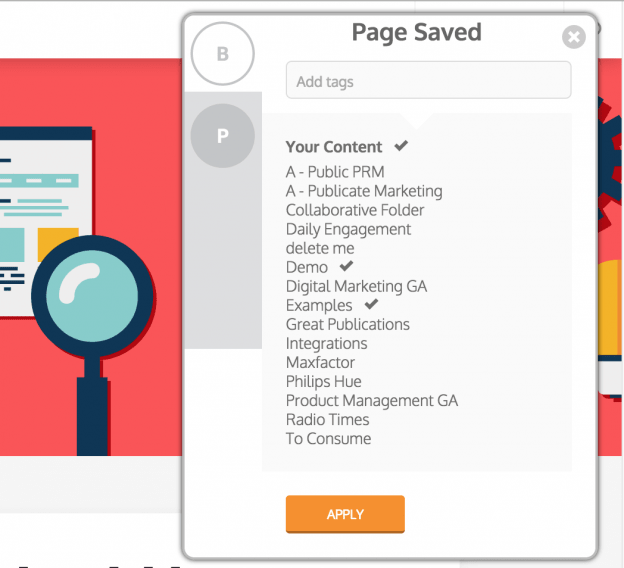 Organisation features are built right into the Publicate browser extension. This way you can organise all the content you source from the web into folders and add tags as you are saving it.

No extra steps inside Publicate – you can do it all right from the browser.

Folders and tags make the content you saved much easier to find later, which saves you time when you are creating Publications inside of Publicate.

Want to create a roundup blog post on Content Marketing Strategy for Startups? You could wait until you are writing the post to source all the recommended content…

-OR-

…you could curate the content ahead of time, and simply open up the "Content Marketing Strategy for Startups" folder in Publicate whenever you're ready to put together the post. Launching the post in a fraction of the time.

Does it work with a team workspace?

It certainly does! The browser extension works in exactly the same way for team workspaces.

You can add the content to your own workspace or any team workspace you are a member of.

Any team member can install the browser extension, and contribute to the same team workspace.

Installing the Browser Extension

If you have not already installed the Publicate browser extension, you can install it here;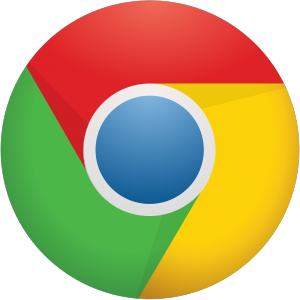 If you want to curate content smoothly, with the least amount of clicks and in the shortest time possible, then install the Publicate browser extension. Chances are, you'll never look back.