It's incredibly valuable to create an internal communications plan that designates how to communicate and share updates with your employees. It's as important as your external marketing communications plan because just like marketing plans engage customers, internal communications plans help to ensure that employees are engaged. If you're looking for a sample internal communications plan, we're going to share a communications strategy framework so that you can design your own. 
Guide Index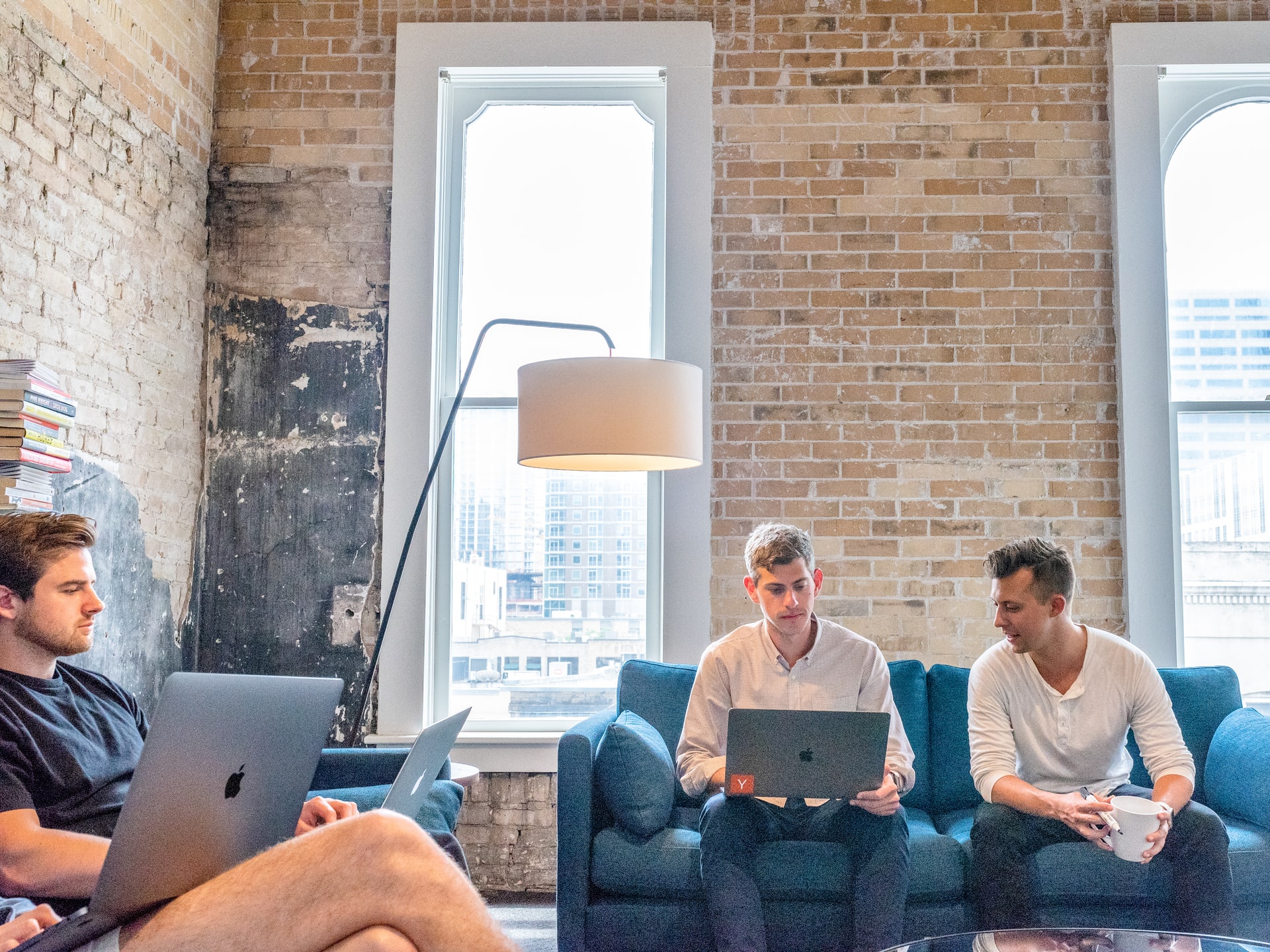 Picture source Unsplash
What is an Internal Communications Plan?   
An internal communications plan is a tool for leaders and managers to engage with employees and drive certain actions and behaviors to achieve business outcomes. In an ideal world, your communication strategy framework would be updated at least annually because businesses and business environments shift. 
Here are the key components that are included in strong internal communications plans:
Company objectives
Mission and values 
Organizational messages 
Employee processes and duties 
External communication and marketing plan 
How do Companies Communicate?   
If you take a minute to think about how companies communicate, you'll undoubtedly think of email as a top answer. Emails are incredibly effective because it doesn't take much to send them and it's a message that can reach anyone wherever they may be. Companies may also communicate via instant messaging applications like Slack, intranet, social media, and the like.
While standard emails are undoubtedly useful, internal communication email newsletters offer a more powerful punch. This is because you can personalize them simply and also send mass messages to a tailored audience. 
Additionally, internal communication email newsletters differentiate themselves from standard emails with their designs and interactive elements. Furthermore, once you send a regular email, you don't know whether or not it was opened and read. When it comes to email newsletters, you can track their success with access to analytics. 
How to Assess Your Current Internal Communications Plan?   
If you have an existing internal communications plan that you are looking to improve, you'll want to evaluate how it's performing today. To do so, follow these steps:

1. Review Plan As it Stands 
Ask yourself if your current strategy has reaped the results you wanted? Make note of who is and what is currently involved. Troubleshoot what isn't working and be open to trying out new methods. 

2. Decide Desired Future State 
Outline where you want your strategy to be in the future and ensure your entire team will be considered in the process. 
Once you know where you are and where you want to go, you'll have to implement changes to get to your end goal. Consider the type of content which will engage your employees the most, evaluate the resources required to make it come to fruition, and decide whether or not more people have to be involved in your plan. 
Why do you Need an Internal Communications Plan?   
Strong internal communications plans do more than just share messages. They empower, engage, and support employees. 
As a result, organizations reap many benefits, such as:
1. Increased Productivity
When employees have a deeper understanding of the organization and their position in it, they are able to do their job and prioritize their tasks better. This can boost productivity levels. 
2. Less Mistakes
Lack of communication often results in errors. An internal communications plan that is properly executed can reduce such mistakes. 
3. Increased Employee Engagement
When managers and leaders keep employees looped in, they report feeling more engaged because employees know what's happening within the organization. 
What are Internal Communication Planning Best Practices?   
Employees who feel like they are abreast of what's happening within the organization are more likely to care and be invested in helping the business reach its goals. Along with creating and deploying a stellar internal communications strategy, consider these best practices:
1. Less is More
Although there isn't a surefire way to engage every employee, it tends to be the case that simple is better. This is because employees already have a lot to deal with so in an effort to be efficient and effective, keep your communications short and to the point. 
2. Involve Employees
Involve employees by empowering them to take part in two-way forms of communication. You can do this by suggesting they share certain communication via social media to introduce a peer-to-peer dynamic within your organization.
This can not only help to amplify messages, but it can also attract a wider talent pool for recruitment and also boost the company's reputation. 
3. Ensure Your Reach 
A major focus of your internal communications plan should be centered around employee engagement. Keep in mind that you may have remote and in-person employees, so it's of utmost importance to break down these barriers and communicate with everyone to ensure they are on the same page. 
Email newsletters are an easy way to do so because no matter where your employees are (even if they are in different time zones), they can access such emails when it suits them. 
How to Create an Internal Communication Plan?       
We promised to provide you with a sample internal communications plan, so in an effort to do so, we will share the exact steps you need to follow to create your own. This way, you can use your time to make a plan that will work best based on your goals.
1. Current Situation
Define your company's situation and the reasons why you are developing the internal communications plan. Be sure to consider key stakeholders and business goals in this phase. For example, it could be the case that you want to boost employee engagement. 
Or, there's been a shift in organizational priorities or goals and everyone needs to be made aware of the new changes. Internal communications plans are meant to be malleable and serve multiple purposes over time without having to change them for every need as they serve as a blueprint for how you will communicate. 
2. Desired Outcome
When you plan for anything, you likely first ask what outcome you are looking to accomplish. This helps you to choose the tools that you will use to do so. Rather than providing answers like you want to create fun videos or send beautifully designed email newsletters, think about the overall business goal you are working towards. 
It's helpful to choose SMART objectives, which stands for specific, measurable, achievable, relevant and time bound. For smart objectives examples, check out this resource. 
3. Audience
Since your employees are likely made up of diverse people with many different roles, you'll want to define your audience in groups. This way, you can tailor and direct messages to audience groups. A great way to segment your audience is to break them down into audience types and designate their mindset and what you want them to think, feel and do when they receive your communications. 
4. Messaging
With your audience outlined, you can start focusing on your messaging. As we noted, a best practice is to keep it simple and to the point, no matter what type of message you are sharing. In order to cover all the critical information, remember to include the 5 W's and H. These are: What, why, where, when, and who. And, of course, how. 
This way, employees have everything they need to know and the reason behind it, too. Plus, they know what to do and how to do it because you can include next steps, or if you're using an email newsletter, you can include a call-to-action. 
5. Strategy, Channels & Tactics
Internal communications plans are not only about what you say but also how you say it. This means that you need to choose the communication methods that are most relevant and useful for your message to get across. The chances are high that you'll use multiple channels. Some channels to consider are:
Face-to-face communication: This is best for personal connections and anything to do with change management. However, it's not always an available option.
Print: While it's limited, it can be great to share important details so people can take the paper to go.
Video: Video is another great way to personally connect, especially when you have team members in different locations. 
Internal social media: This can be useful for developing connections between peers and fostering a collaborative company culture. 
Email: Email, or more specifically email newsletters, are a fabulous way to share tailored and personalized messages while also being able to gauge their success and engagement levels. You can use a web-based email builder to easily design and export branded and aesthetically pleasing emails. There is no need for designers or coders as you can access pre-built templates and export to your favorite email service provider such as Gmail or Outlook. 
6. Progress
With your SMART objectives in play, you can measure their progress over time. See how your internal communications plan is or isn't working to achieve your business goals. 
7. Calendar
Plan a communications calendar in advance with upcoming communications. Include the deliverable, owner, timing, notes, and status for tracking. 
What to Avoid Creating an Internal Communications Plan?   
You have all the to-do's for your internal communications plans and a sample internal communications plan, so now let's review what you shouldn't do! 
1. Avoid Guesswork 
Instead of assuming that your plan is working, use metrics to track if it is or isn't. When you set SMART objectives, you can set the relevant key performance indicators (KPIs) to track. 
2. Reduce Overload 
It's beneficial to consistently communicate with your employees, but too much communication can be counterproductive. By creating your communications calendar in advance, you'll be able to avoid overloading your team with messages and updates. 
3. Gain Feedback
Rather than disconnecting after sending messages, check-in with employees to see if they need anything else and understand the part they may play. Ensure that communication is always a two-way street and let employees know how they can get in touch should they have any need.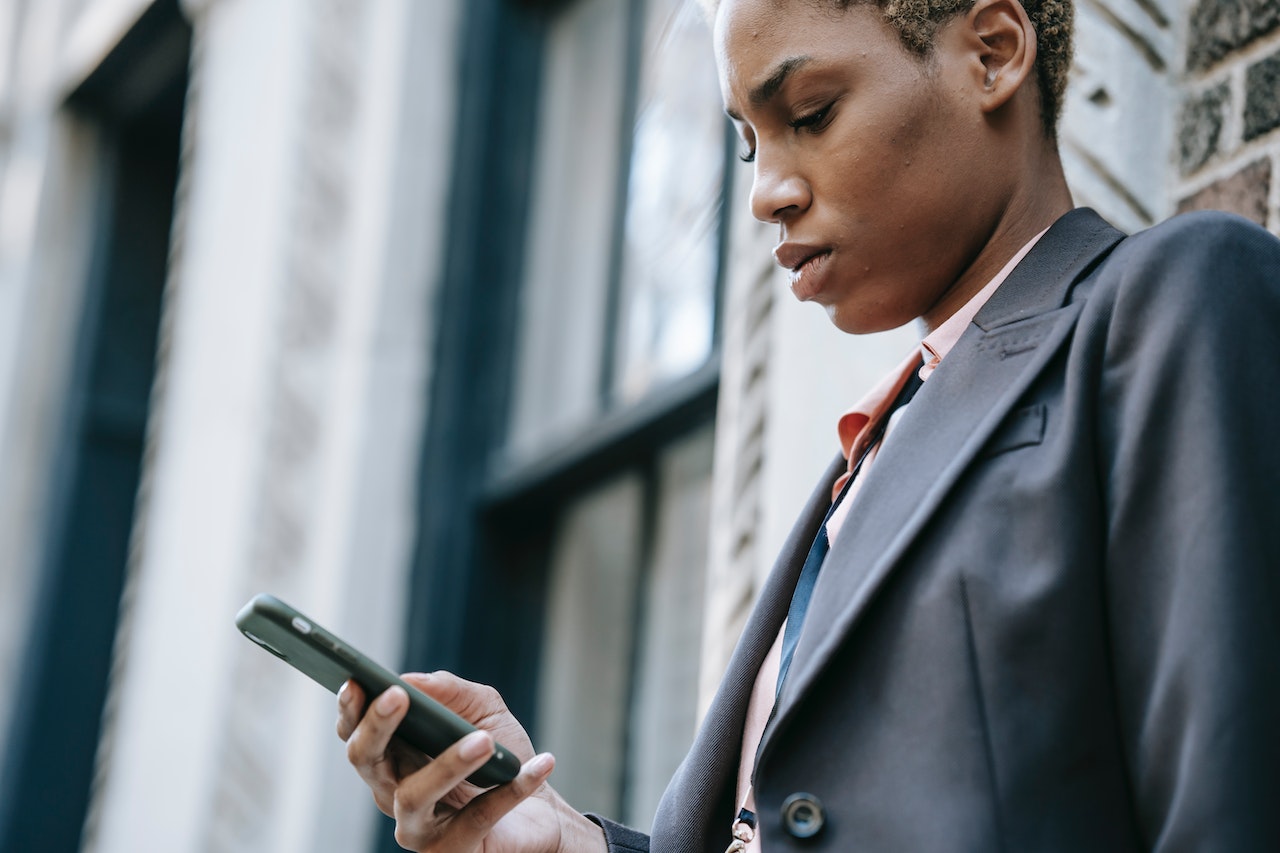 By Ono Kosuki from Pexels
Closing Thoughts
When developing your internal communications plan, reviewing a sample internal communications plan can provide you with a clear understanding of what you'll need to do. There is a lot of freedom involved when creating an internal communications plan which can become more overwhelming than helpful. 
That's why you can narrow it down by focusing on business goals and overall objectives. Then, you can choose the best methods to achieve each goal, including the use of internal communications newsletters, meetings, face-to-face communication, and any other medium.